The time has come to launch Steam Greenlight campaign.
After two years of development, Skullstone's state enables us to run the Greenlight campaign. Many gameplay elements are completed and the game looks good thanks to the constant work we put on shaders (our custom rendering pipeline was described in the previous article).
A new trailer was also released during preparations to launching the campaign. It features the story (explaining why in the world are you here in this dungeon) and the main part of gameplay: exploration and the most important thing – combat. Monsters show their various attacks – melee, ranged debuffs, even player being damaged by AoE attack unleashed by a monster (something unique in this genre). You can watch the trailer below.

Why now?
The initial plan was to run Steam Greenlight campaign at the ent of Spring, or perhaps beginning of Summer. BUT, as we all know, Valve announced termination of this service. Running the campaign earlier was the only option. Skullstone means a lot to us, too much to stand idly and wait for the new Steam Direct service to take Greenlight's place. The new service is a great unknown and we're gonna try our chances now. Well there is one thing that's actually known about Steam Direct – it's money.
The way Greenlight works resulted in a sort of gray market appearing around it - upvotes can be bought. We already received a couple of offers ranging from 20 to 200 hundred dollars, and our campaign is just a few days old! Creators of less impressive games are buying those upvotes knowing that without them their games will never become Greenlit. Thus we're not surprised with Valve's decision to end the Greenlight service – they simply want that cash for themselves.
We are so far strong in our decision not to buy votes. We believe in our work. Our project has potential. Signals we receive from players and bloggers are clear – people are interested in Skullstone.
The problem we face now is time... or the lack of it – the exact date of Greenlight's end is unknown and we don't know we can get through before it happens. Additional thing is the fact we're not alone. There's a great surge of games appearing on Steam Greenlight right now. Everyone wants to get his game on Steam using the soon to be closed service. And we're slowly becoming lost in the crowd.
Yet we're slowly moving forward, receiving those priceless upvotes every day. And now we want to ask you for your support and your votes.
The development of the game continues tho. We're aiming to release Skullstone in Q4 of 2017.
Help us find Greenlight in the darkness. Vote for Skullstone!

Click here to visit our Steam Greenlight page.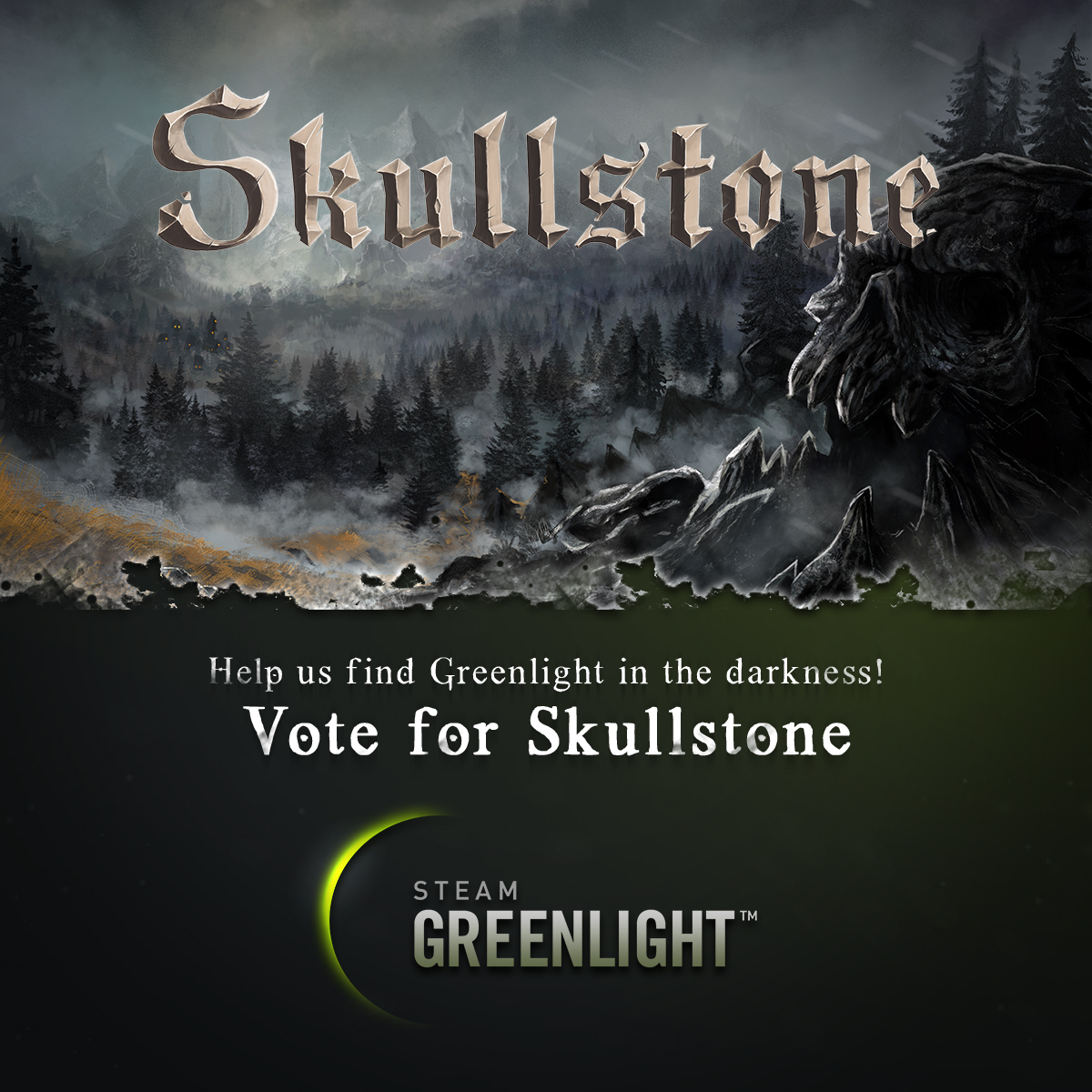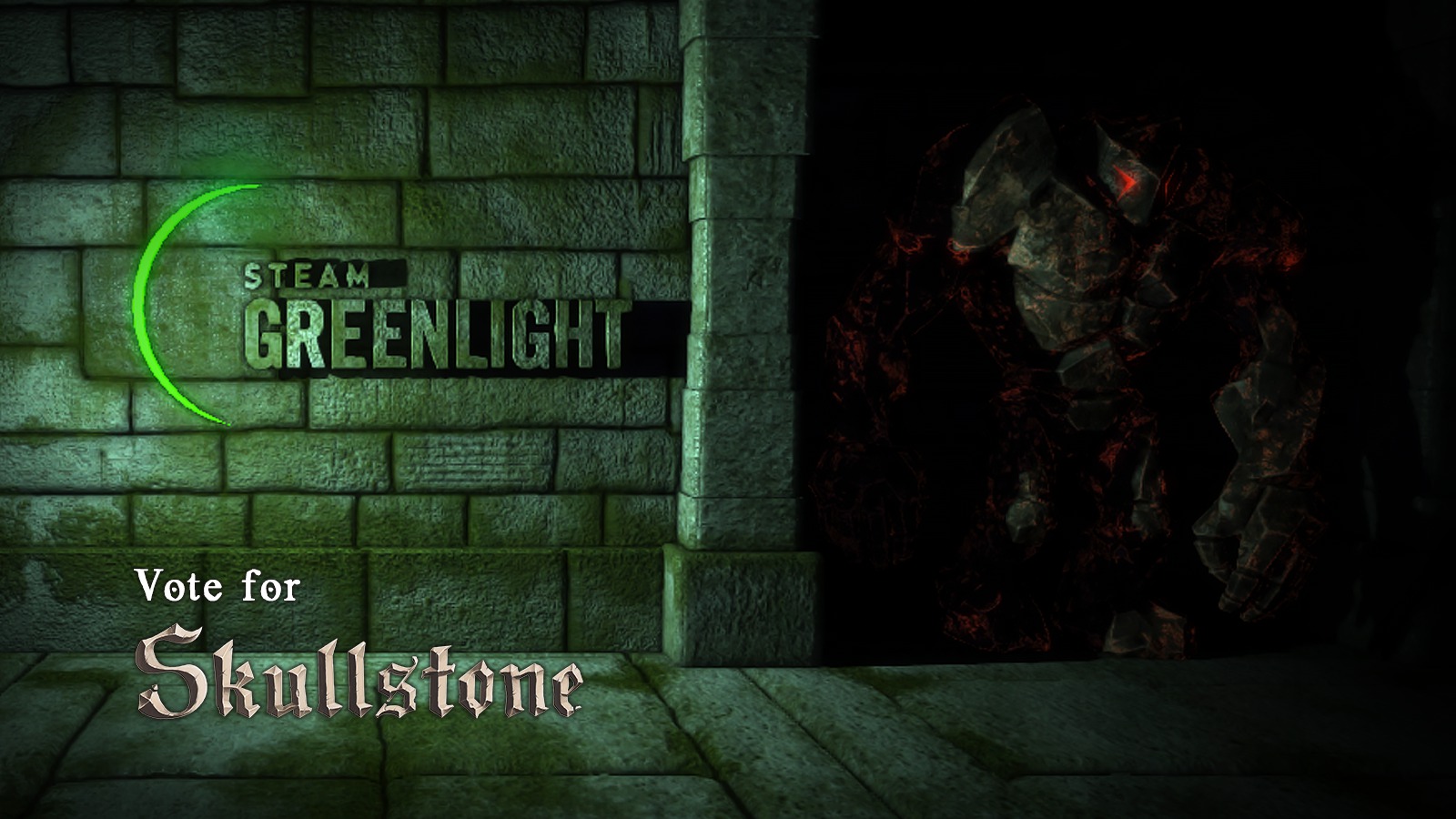 Gutter
Bonus content time! Yay! Here's Gutter for you to look at! It's one of the new monsters added into the game.