The excitement that I am feeling continues to grow everyday, as I continue to make progress on this project. I feel as though I'm approaching the home stretch to release, which is an incredible feeling.
Nonetheless, I've began building the first middle eastern map and wanted to showcase a few images for this. This map is meant to resemble a rural desert (Southern Afghanistan) area that has few mountains, lots of sand, densely populated areas and isolated compounds: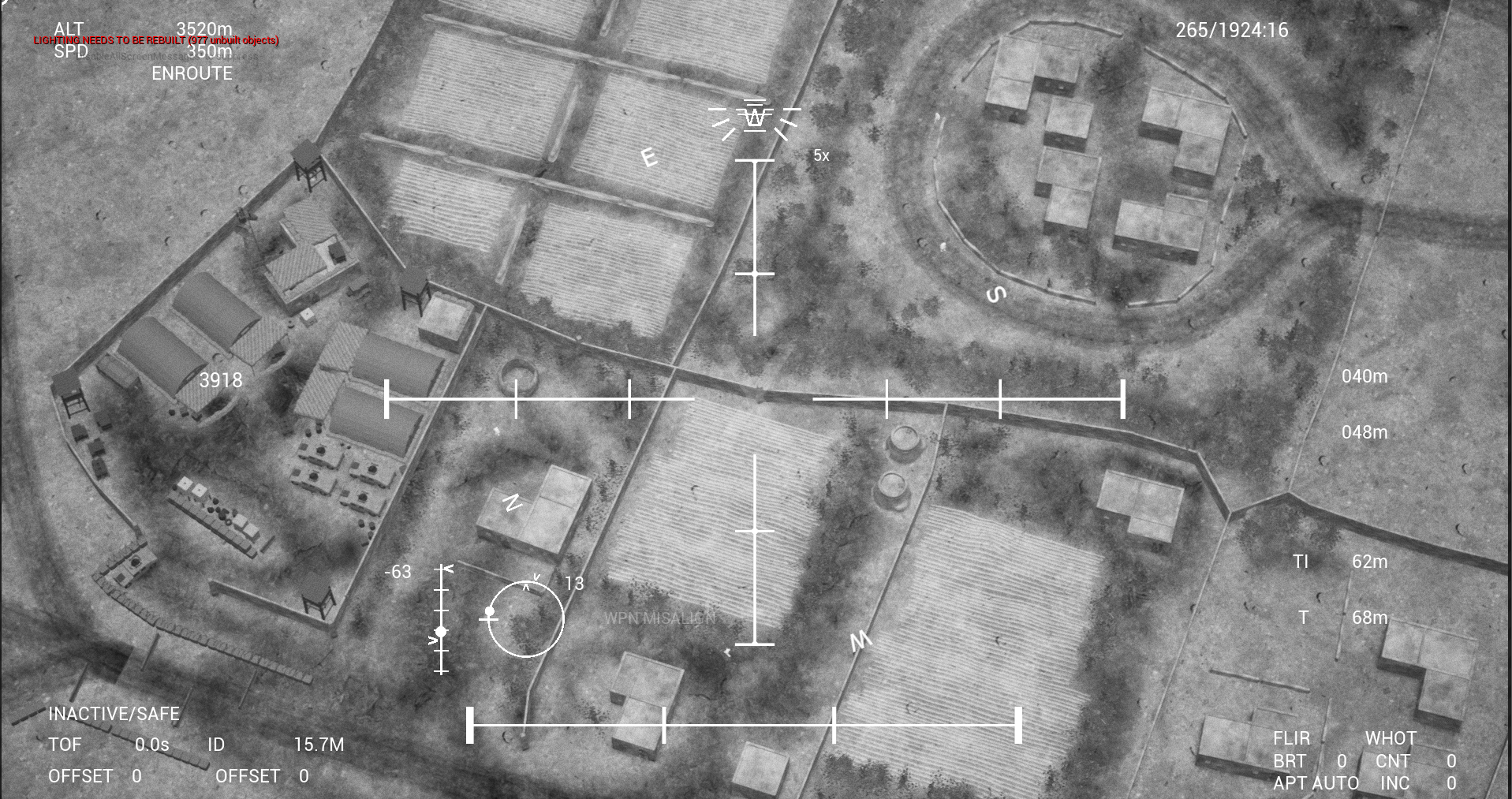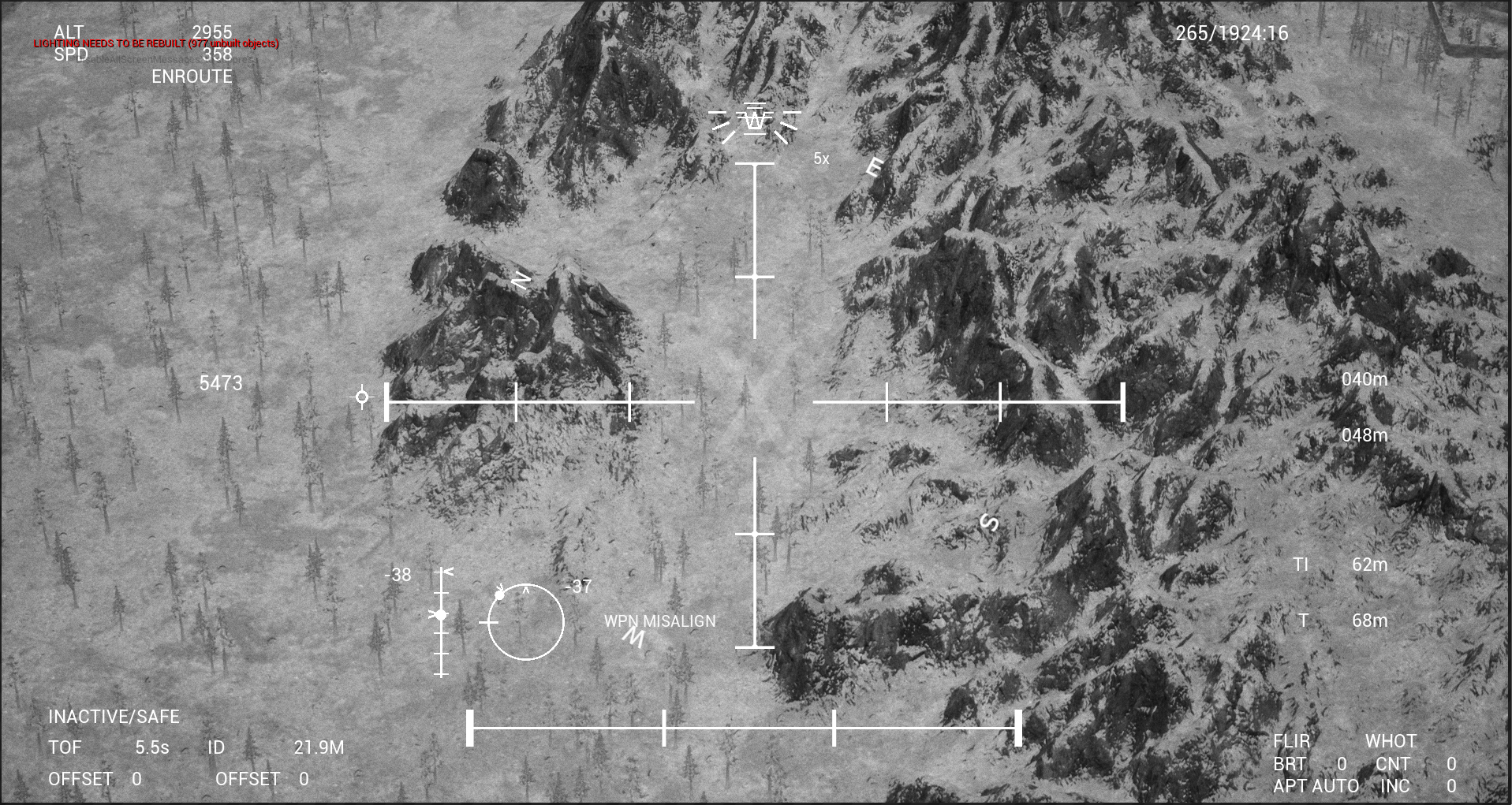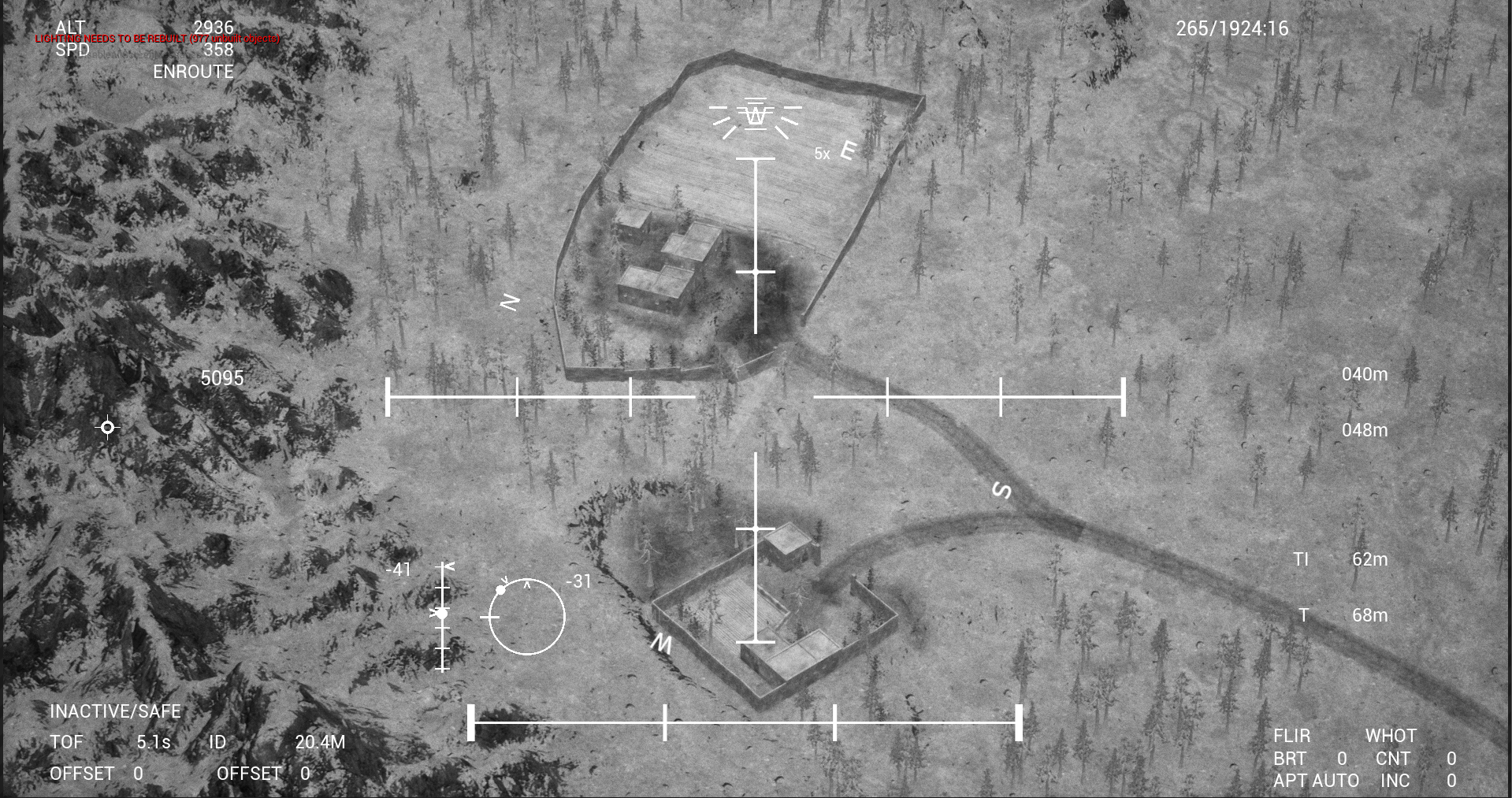 In addition to this, I've decided on (4) specific scenario types that will guide the scenarios being created:
Seek and Destroy: Scenarios here can range from identifying and destroying high valued targets (HVTs) or eliminating enemy supply caches and equipment. Basically, blow everything up that you can find. If you've ever seen the classic AC130 youtube video (see video below) where an AC130 eliminates a number of enemy personnel and vehicles outside of a mosque, this would fit in the category.
Troops In Contact: These scenarios will simulate an AC130 acting as a quick reaction force (QRF), responding to friendly units who've made contact with the enemy and need additional support. This could range from an outpost (OP) in the mountains being assaulted by enemy forces or a friendly convoy who is pinned down in a complex ambush.
Overwatch: This is the most common mission flown by AC130, as they provide armed protection of friendly special forces as they conduct important operations. The objective here is, keep an eye on friendly forces and help them achieve their objectives.
Pandemic: These scenarios will simulate situations that may occur during a zombie outbreak. Although scenarios here can significantly vary, the game play will remain basically the same. Using your firepower, decimate all the zombies. Hollywood has a tendency to not accurately reflect the true firepower of military units and they grossly underestimate what they could handle in this type of situation. Here, we can see quite quickly, how fast an AC-130 can eradicate a horde of zombies with a click of a button.
That is all I got for now - as soon as I finish building the map and create a scenario, I'll be sure to post a video showcasing some action. Thanks for your support and I hope you all have a great day!
Here is the video I was referencing above: