Sir Talbot's Collateral
"This is a relatively small, but very detailed and polished mission. When I started it over two years ago, I tried to limit the size and scope of the map to a manageable level to get something released sooner rather than later. The basic layout was quickly built and all that was left to do then was to flesh it out. Well, that got a bit out of hand. At some point I decided that it would take me too much time to keep up the level of detail I already had, and asked Bikerdude for help. Of course he said yes, and I honestly believe that the mission would never have been finished without him. He built several extra areas and the end result is really beautiful. Now it's finally done and we hope you enjoy this little addition to The Dark Mod."
Baal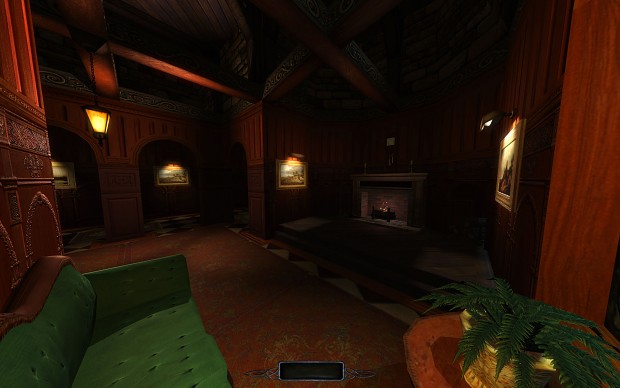 ---
Build Time:
Thanks:
To the Dark Mod team and comminuty at large for helping to get this mission completed, and for putting up with all my questions.
Story and Readables: Melan, Sotha, Moonbo, Baal and Bikerdude.
Additional Sounds: Goldwell
Briefing Video: Crowind, Slyfoxx
Beta testers: Oldjim, Lowenz, AluminumHaste, nbohr1more, Goldwell, Cookie, Tr00pertj, Grayman, Arcturus, Ungoliant, skacky, Goldchocobo.
Additional Resource: Bikerdude & Dram (fire-flies)
Info:
TDM 2.03 is required for this mission.
The mission available via the in-game downloader.
Repeat after me, "Read and explore, Read and explore"
Misc:
We have used LOD on a lot of objects in the outside area's to cater for people with low end machines, when in game go the video settings>advanced>Object details and then adjust to suit your system.
---
Every so often, a "must play" mission is released. Baal and Bikerdude's "Sir Talbot's Collateral" is easily one of the best pure Manor Heist missions in a long time. YOU MUST TRY THIS MISSION!