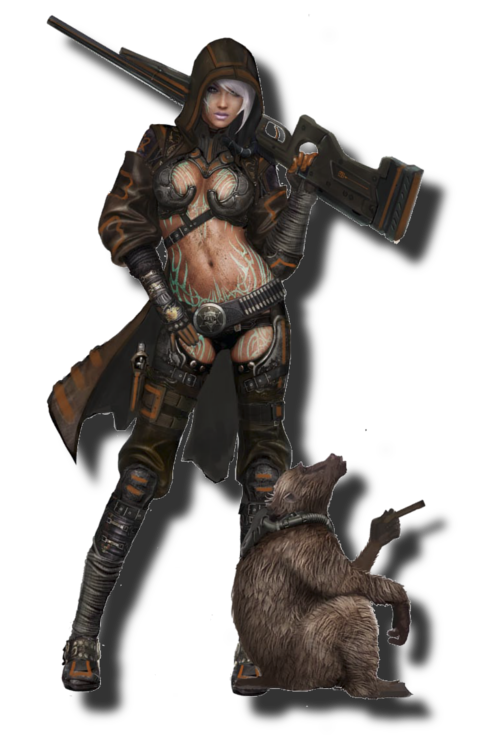 ROGUE
Quick update on Rogue Trader/Syndicate factions. Still some work to finish up but getting closer to a release of Rogue.
Rogue Traders (Loyalist)
Cybernetically enhanced humans fashioning themselves as pirates will be the first to pass through Pandora's Gate. These pirates aren't like the pirates of Sins making occasional raids for the highest bidder. Instead the Rogues are scavengers, trash talkers, and are generally just looking for a good fight to pass the time. Don't be surprised to see them offer "protection" to nearby worlds for a moddest kick back. Their affinity for the less than honest way of living meshes well with the pirates of Sins allowing for lots of back room deals. Sporting fast ships and a criminal mentality you might find yourselve faces losses both financially and militarily before you realized what happened.

Yamato Class Titan
Abilities
Wave Motion Gun - Enables Tachyon energy power of the engine to be fired in a stream directly forward damaging all units in it's path.
Stack Missiles - Rocket missiles fired vertically from what was once the smoke stack of the original Yamato.
Asteroid Defense - Rotating Asteroid Defense|Shock cannons fire showers of small metal probes which are magnetically formed into a hardshell resistant to enemy fire. As a final act, the asteroids are expelled at high speed damaging nearby ships.
Reflective Shield - Coats the Yamato with a reflective energy coating, reflecting incoming damage back against it source.

Scavenger Class Corvette
Abilities
Scavenge Resources - The Scavenger's weapons have a chance to tag enemy ships making it possible to recover a percent of their cost.
Rogue Syndicate (Rebel)
Rogue Syndicates have no regard for the laws of others making it difficult for other factions to ally with you though you'll ally with anyone if it suits your purpose. It's difficult to tell the Pirates from your empire especially as you are able to purchase pirate reinforcements whenever they are needed. Stealing income and resources from other empires is a matter of pride.

Babylon Class Titan
Abilities
Kinetic Bombardment - huge multi-ton metal slugs fired at high speed to cheaply demolish ground emplacements
Orbital Rocks - huge metal slugs shaped like old school rockes are fired at high speed to cheaply damage orbital structures.
Grape Shot - tiny metal ball bearings fired from railguns which do huge damage in relativistic-speed during combat
Consume Debris - Pulls debris within reach towards the titan, allowing it to be quickly deconstructed and used to repair the titan's hull.

Domineer Class Corvette
Abilities
Disrupt Hyperspace Jump -

The Domineer's weapons have a chance to damage the enemy's hyperspace drives, impairing it's jump speed and charge rate