After the successful launch of Sim Hero v1.0 last year (thanks to our generous Kickstarter contributors), we've decided to polish & expand upon the game with v2.0!
Check out the new Kickstarter here. (runs thru March 1 with a modest goal of $670)
Sim Hero is already the most feature-rich RPG Management sim available today. Some highlights:
Heroes can be found, made, traded-for & recruited. Teach them skills & change their classes. They also develop organically as they adventure & train!

Send your heroes off to adventure, promote them to Guard Captains to lead your army, assign them as your Champion to deal with Crises.

Build your settlement how you want—branching options! Assign villagers to tasks. Craft items & trade goods. Deal with crises, attacks, trade and many other random events. No two games will play the same!
Kickstarter stretch goals and backer rewards can be seen by heading over to the Kickstarter link. As far as what's guaranteed by a successful campaign? Some highlights from the campaign appear below:
New Art
The overland terrain and settlement buildings will get some sort of graphical overhaul. Here is just one possible example of what we're considering to improve upon the art: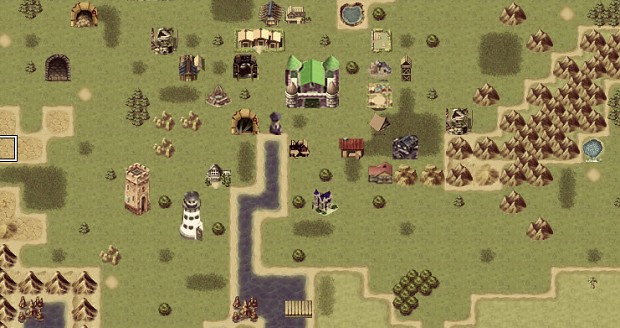 Expanded Event System
All events will be reviewed & tweaked, with a special focus on "Unique Events". We want the events to be more impactful, fun & engaging.

Improved Crafting Interface
In addition to reviewing the crafting system in general, we'll be putting a much more user-friendly face to the crafting system. Something like this is in the works:
Ultimate Castle Upgrades
Choose your path to glory by specializing your settlement along several lines.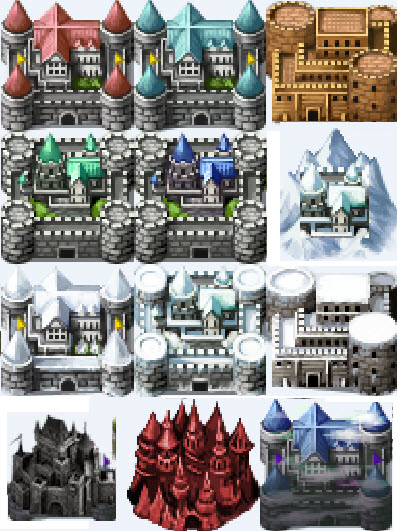 Hero Techniques
This will be the first part of the "Hero Strategy" system we plan to add to the game - to give you more control over how your heroes behave in combat.
You may learn & set techniques on each individual hero to focus how they gain TP (Technique Points) in combat. (ie: when they heal... when they take damage, when they hit with a basic attack, etc)