Oftentimes, when a dev team goes silent for as long as we have, it usually means the project has died before it began. I would like to say that for this project, that is not the case. I do understand we have been quiet for a very long time (maybe too long). A few intermittent images and 1 additional video does not activity show.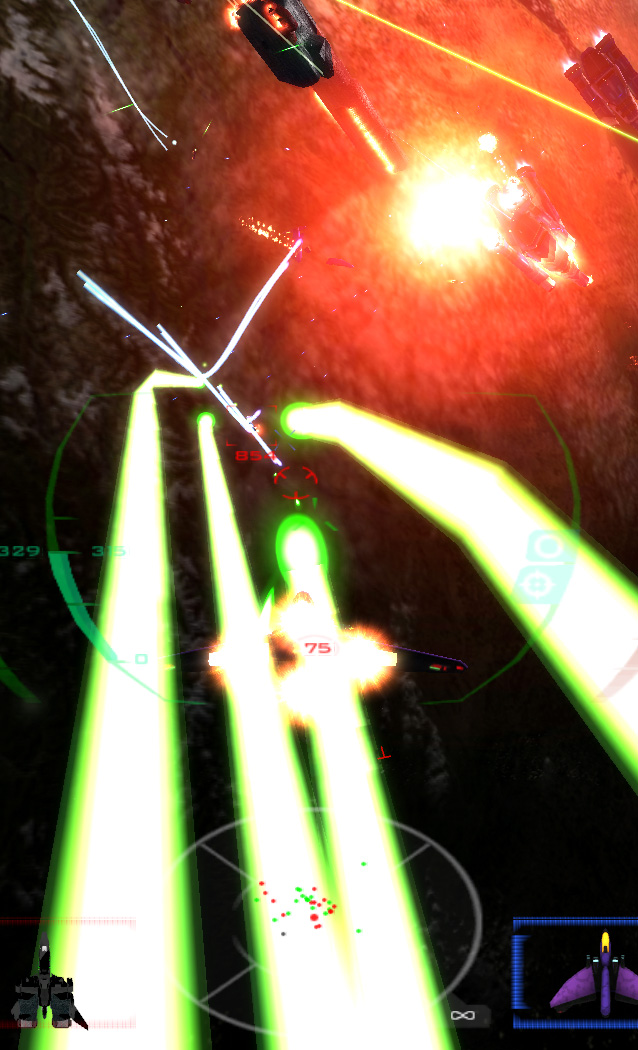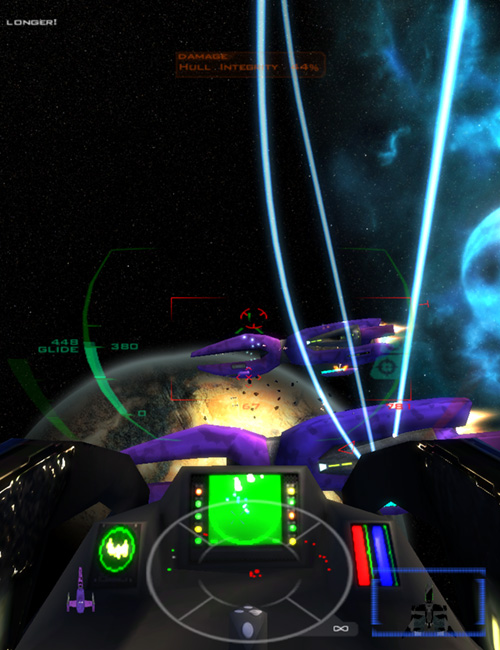 However, we have indeed been hot and in the middle of activity. Having just truly started 6 months ago, our early efforts were in learning our way around the engine (myself being a novice in model importation), then expanded into things like producing early test missions, bringing in placeholder models for later vehicles, and then finally moving on to producing the graphical content that will ultimately define a large part of our game.

As I said a long time ago, this is based off of a very old Sega game, which has afforded us a large degree of creative freedom in terms of vehicle design, and story writing. As developement progressed from the conceptual phase to the asset phase the game had truly begun to take shape, and we were even able to produce early multiplayer tests and mission scenarios. About 80% of the Fighters for the game have been completed. All fighter models that have been produced, as I write this, are currently ingame shooting at each other.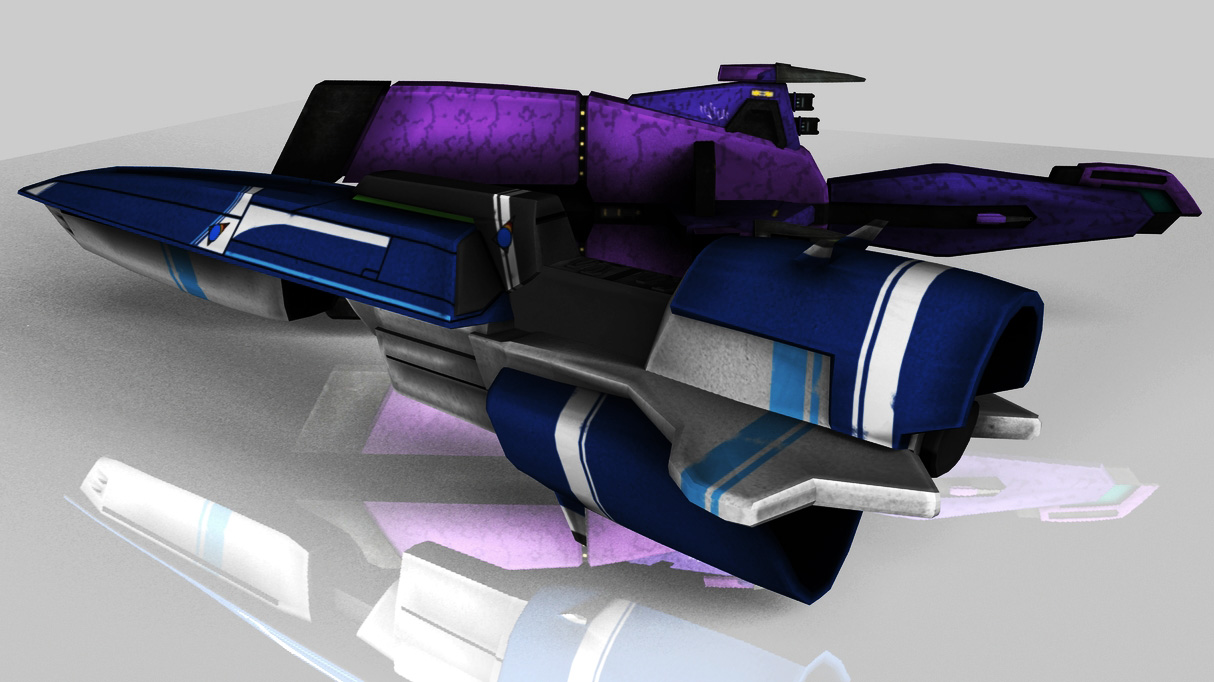 On top of the Fighters, we have been able to complete 3 capital ships (model & textures) and we have fully modeled a forth. Smaller assets, such as the Booster Ship, and Support Ship have also been finished, the Support ship, is also ingame.
Overall, I think we can say that based on the pace we have worked, we are actually ahead of even my most optimistic estimates for speed of development. The team has grown from 2, to 5 members, and while I am still the only full-time modeller, our Concept artist Thaeris has been able to take over some of the smaller models, such as turrets and torpedoes. A new Cockpit design is in the works, and we have a member of the FreeSpace Sourcecode team helping us with the UI and HUD.
Later this month, or the beginning of next, you all can expect a MAJOR update, and new progress video. I would even dare say that things are getting close to the point where we can start doing private testing with the alpha build. What does that mean?
It means we are going to make the game available to interested parties who ask for a download link. We will not be putting the link in the full open (we don't want people who are simply just "curious" to be playing it in such an early rough state,) but to all those who seriously want to play the game, or remember the original, we will be opening this up to semi-public testing.
All in all, be prepared for a game that is a RADICAL departure from what most FreeSpace players are used to.
-Quanto
Stellar Assault Team, Project Leader