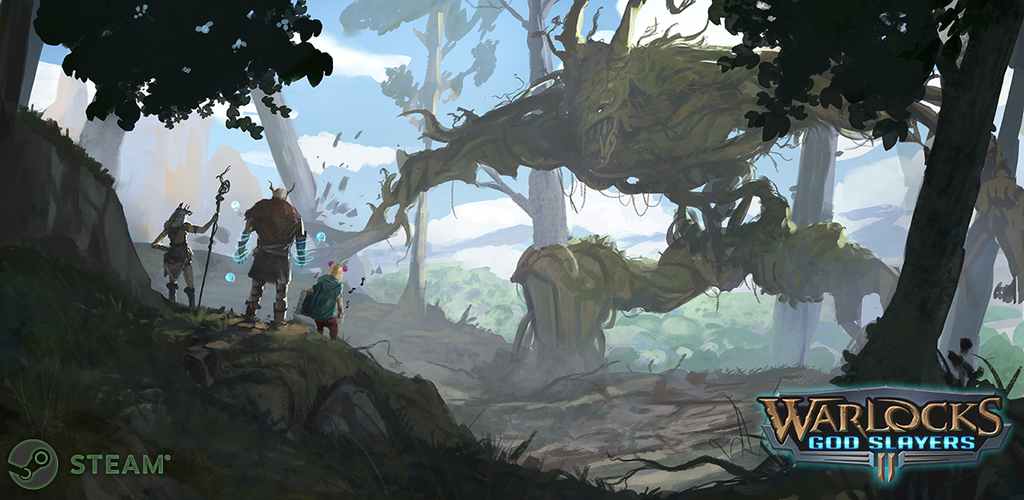 Main promotional artwork for Warlocks: God Slayers depicts a group of brave Warlocks facing against the terrifying Pan God, the final boss of the first world.
Cormag, the Dwarf Rider is definitely the craziest playable character in the newest Warlocks game. It's actually a duo that fought together in countless battles. He is/They are the only playable character that's a melee only fighter.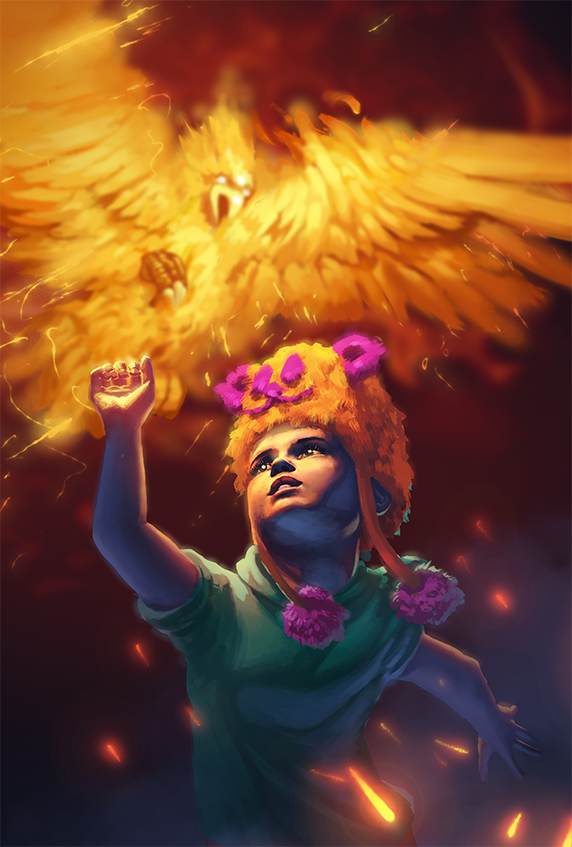 Jake the Pyrodancer, a boy that doesn't fully realize the amount of power he possesses, is the youngest of the cast. Short after his birth an ancient creature appeared nearby – the last Phoenix. No one knows why but since that day the Phoenix always protected and followed his little friend.
Kheera the Shamaness, along with Jake and Shax, is one of the original characters that were featured in Warlocks vs Shadows. She's a fierce warrior who can easily take on enemies on her own, but she also has the best skills to aid and support her group in co-op play.
Shax the Spirit Lord fills the role of a summoner among other Warlocks, but it's not he's only strength. Shax can summon undead guardians and lure demons that will help him in battle. However he is also a great shot with the Eternal Bow, raining down soul charges on his enemies.
Willow the ewitch certainly comes from a different place than most other Warlocks. She'll blind enemies standing behind her while she's taking selfies, transform her foes into frogs and regularly check in on her followers count. From the gameplay perspective you could describe her as a control mage.
If you like what you see, please consider adding our game to your wishlist. It gives us a huge boost!
Frozen District