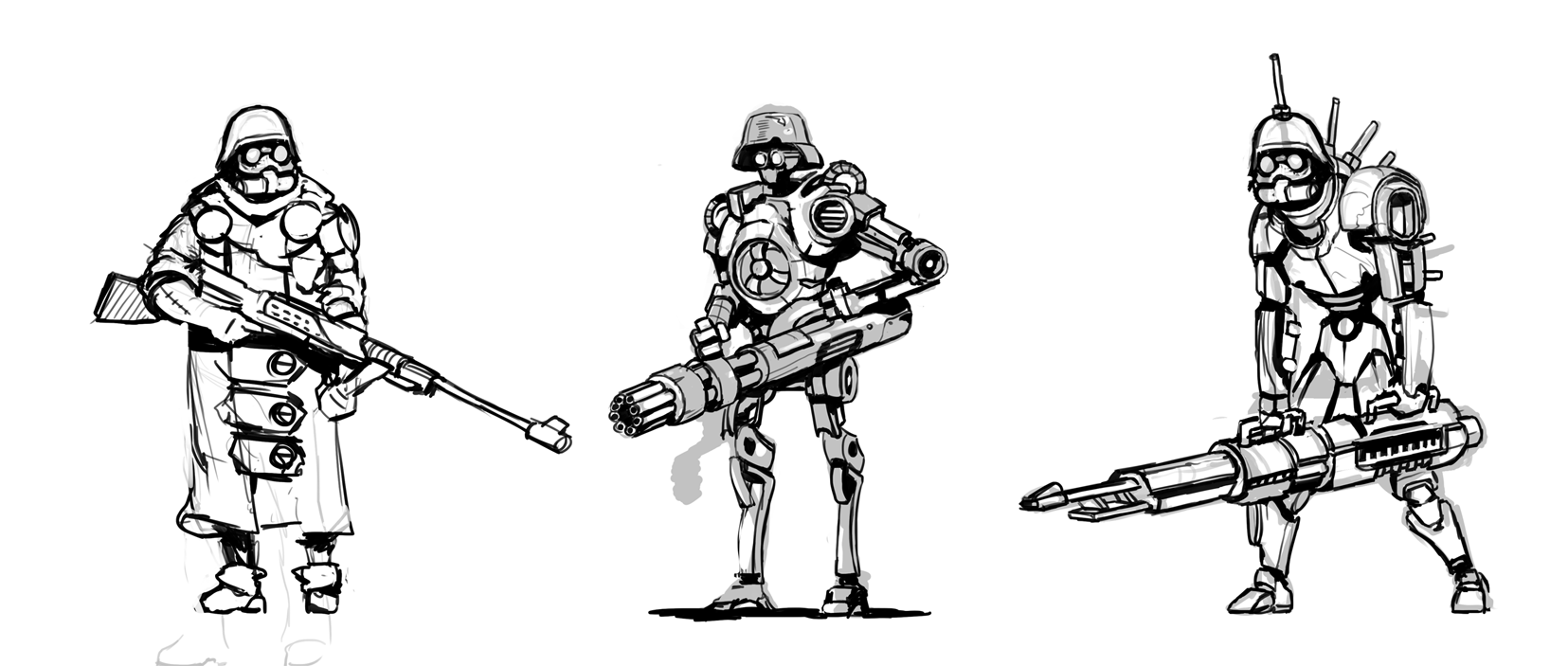 Early designs for the enemies enocountered in the second world. They're all cybernetic soldiers serving the great Relith.

Three different color schemes considered for Willow, the casual witch.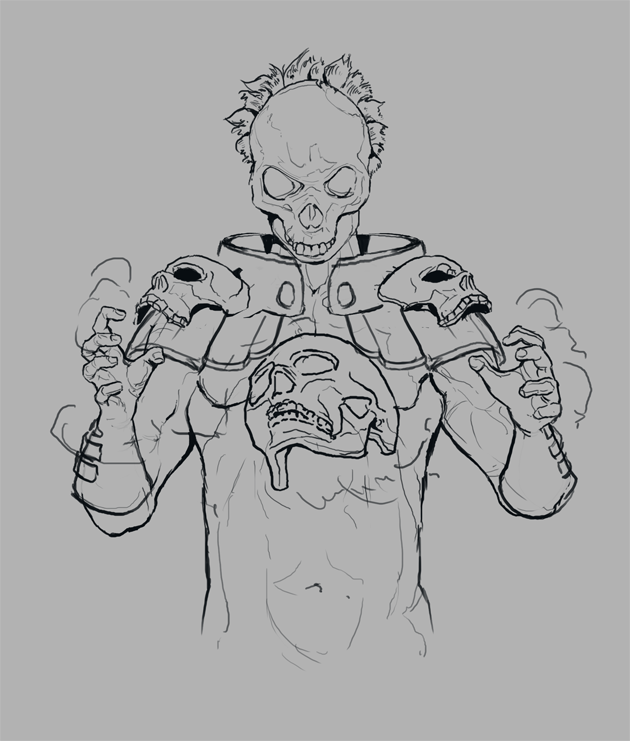 Shax, the Spirit Lord possesses a power to summon dangerous companions that help him in battle.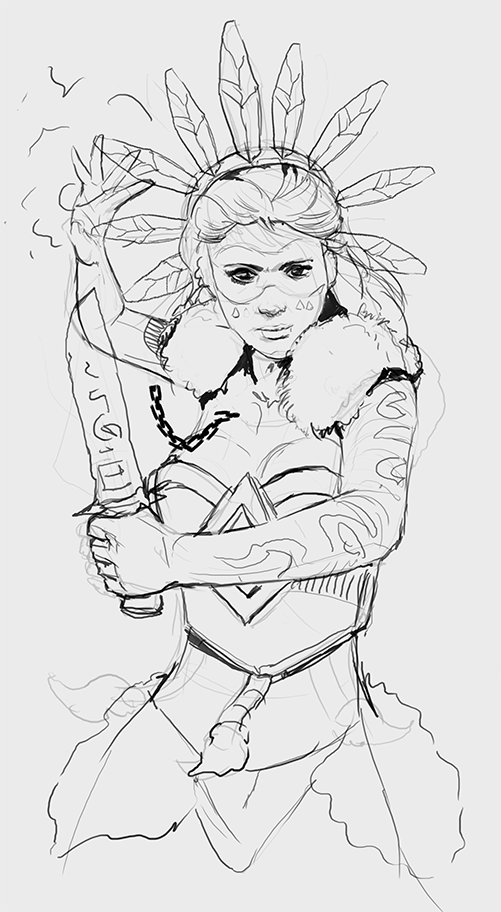 An early sketch of Kheera's portrait. She's a wild magic wielder who specializes in throwing daggers and summoning powerful totems.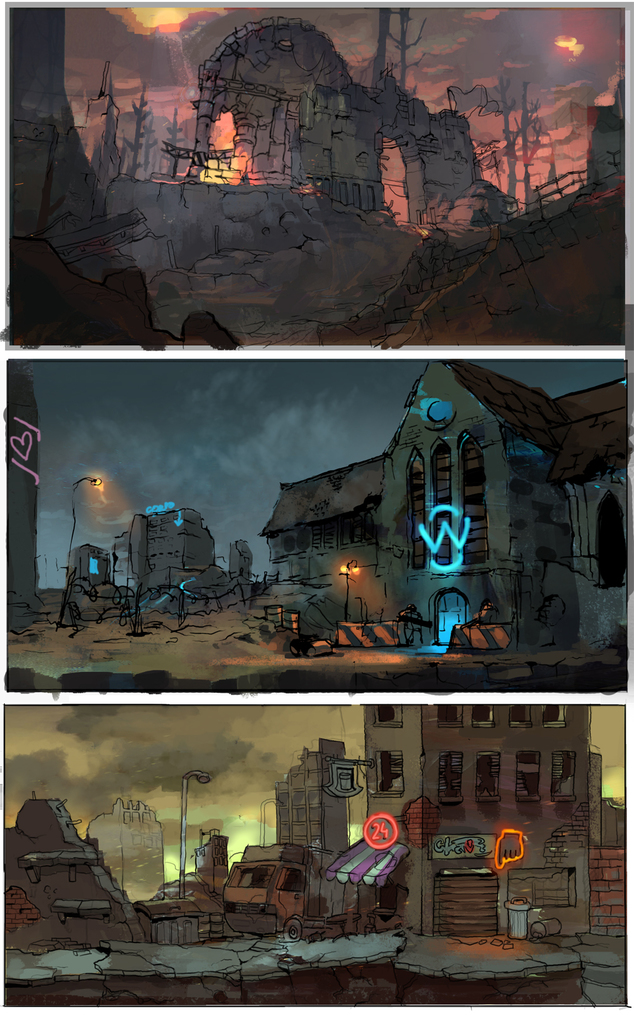 Various location designs for second world in Warlocks 2: God Slayers. Showing the world destroyed by constant wars.
Frozen District