Changelog Part 3
---
Welcome back! Let us continue our adventure into the past of Shoppe Keep changelogs. I am sorry that it takes a few days to get out one of this type posts, but we are making more changelogs than reviewing them....need some sleep. Anyway this is what we will be talking about today:
ChangeLog 05.16:

- Bot is finished, needs extensive tests
- Customers become skeletons on death and dissipate over time
- For us dev's press K for lot's and lot's of XP, giving thousands of Keep Points, so we can test skills more efficiently
- Pressing I will toggle the main UI on/off

ChangeLog 05.19:

- Pressing P will toggle phasing trough objects and walls
- Left shit and left control raises and lowers the main camera.
- WIP durability in place, but turned off for debugging.

ChangeLog 05.20:

- Customers dirty the floor where they walk
- 1,2,3,4 buttons change player state
- Q,E buttons are context buttons:
Shop Keep state - Q opens central UI, E opens shop
Builder state - rotates object left and right
Cleaner state - Q selects Broom, E selects Hammer
- Dirt directly influences the appeal of the shop, clean shop + 30% skill gives you an overhead of 130% appeal
- Object durability suffers from items being placed, taken, knocked off out of it, reaching 80 durability will make the customers ignore the object and it's items
- A chaotic customer now sometimes runs in and knocks some items out of their objects, deal with it.
- Broom and hammer functionality, no visuals or sounds as of yet
First two days consist most of some additions to help with filming the trailer and fast debugging of features which require kP or noclipping. For example this helped us find a cluster orgy of customers right around the corner and fix it, potentially saving a lot of CPU cycles.
First introduction of a customer becoming a skeleton when zapped (This is pre combat state days, do not mind the generic Youtube music as I was listening to a podcast and forgot that it will be recorded with the sound... Skeletons did have a change in their visuals and behavior later on, but this is the basic start for them)
Basic durability for objects.
Durability has 3 states for each placed object (Not products that you sell, but the display cases, pedestals, racks etc, etc.):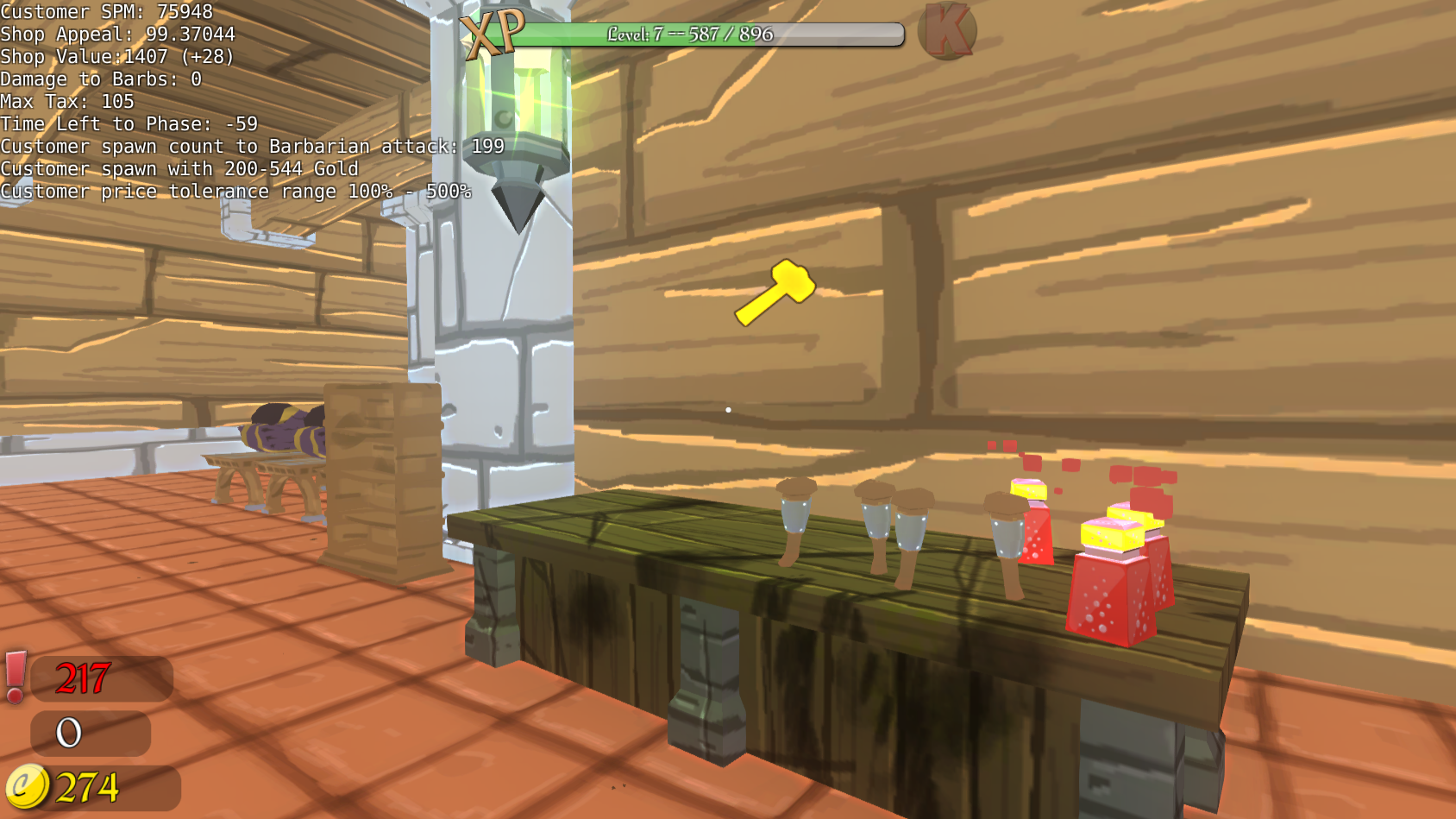 Ideal (100-60%)
Worn (60-40%)
Critical (40-5%)
When an object is ideal it will act as a normal object, customers will be interested in them, buy from them, browse items in/on them, everything as usual.
Worn objects start to look a bit broken, although customers still notice items in them, they tend to request a discount and in turn you always agree (Fix up your stuff man)
Critical objects means that it will start deteriorating at a steady rate, looking even more worn and broken.
This feature had upgrades over the next few days and we will get back to it when change logs appear.
---
Now on to May 20th:
Shoppe Keep got a player state feature long overdue, to save up those buttons, and make controls a bit more easy on the player.

Pressing 1 you are in a traditional shopkeeper state in which you can order items, place them, take them,
put up a margin, check stats for the shop, unlock skills and control the bots.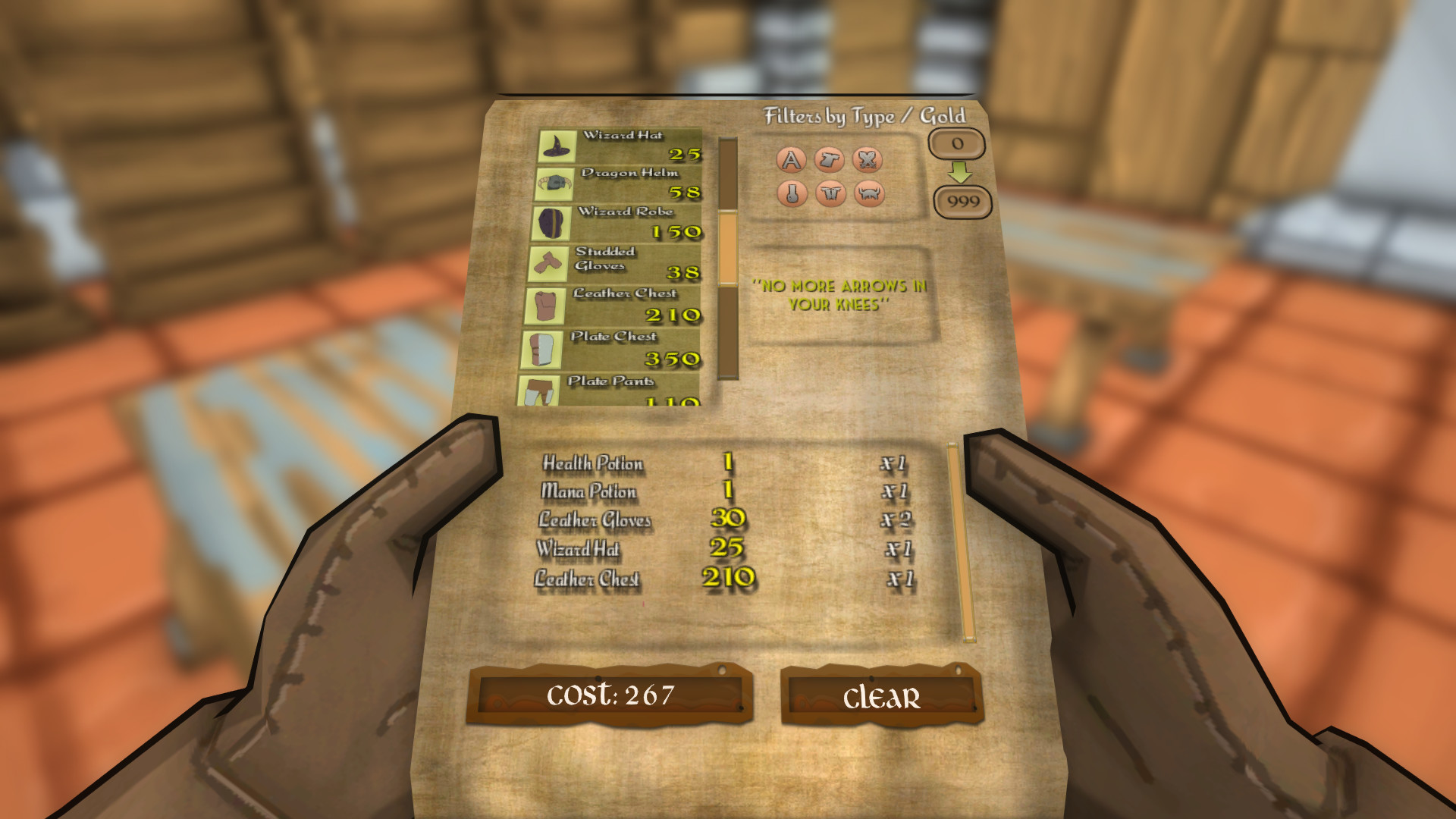 Pressing 2 you go into the builder state, moving, selling, buying, rotating objects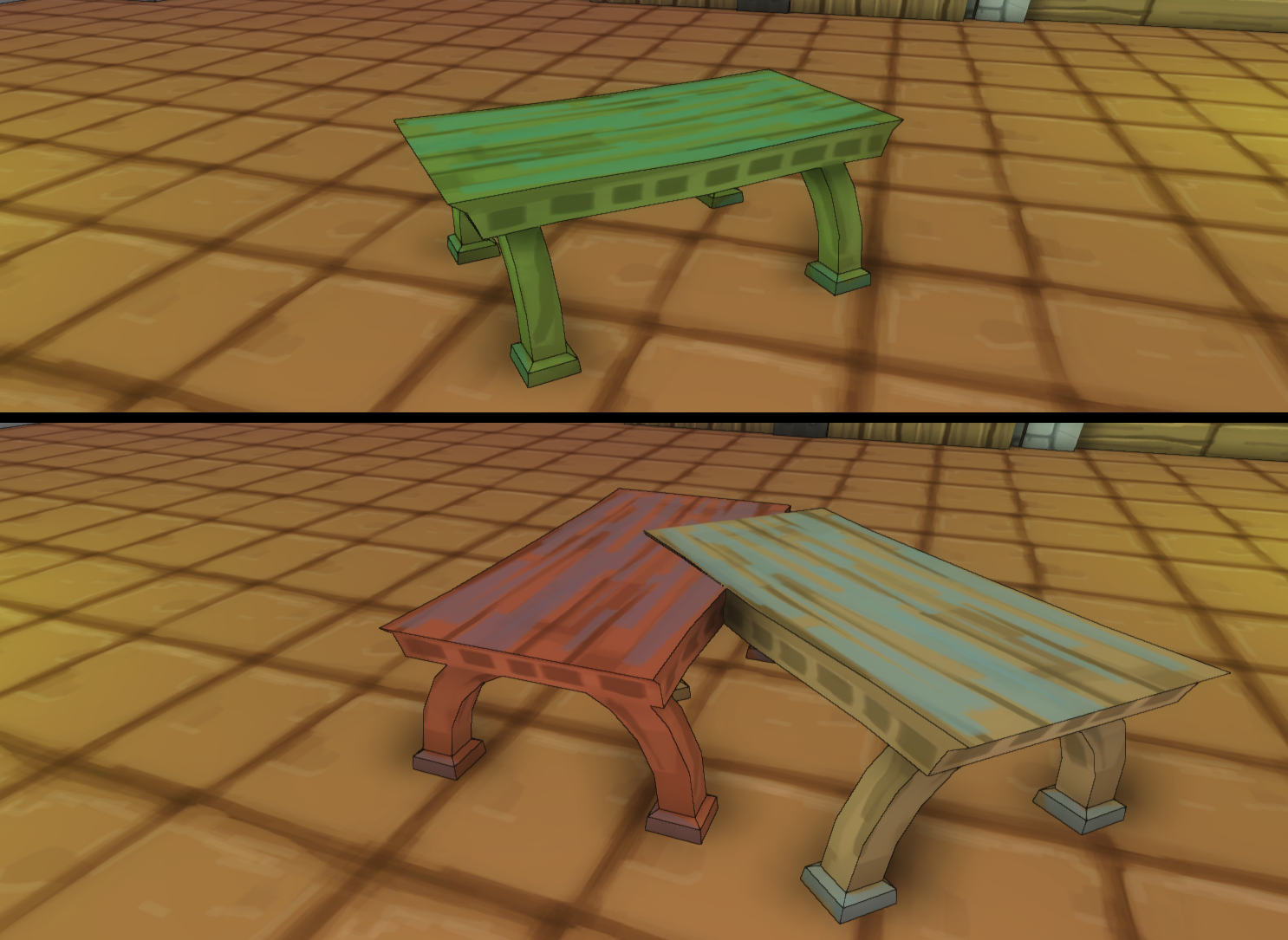 Pressing 3 cleaning and fixing, you get two items a hammer and a broom to clean and fix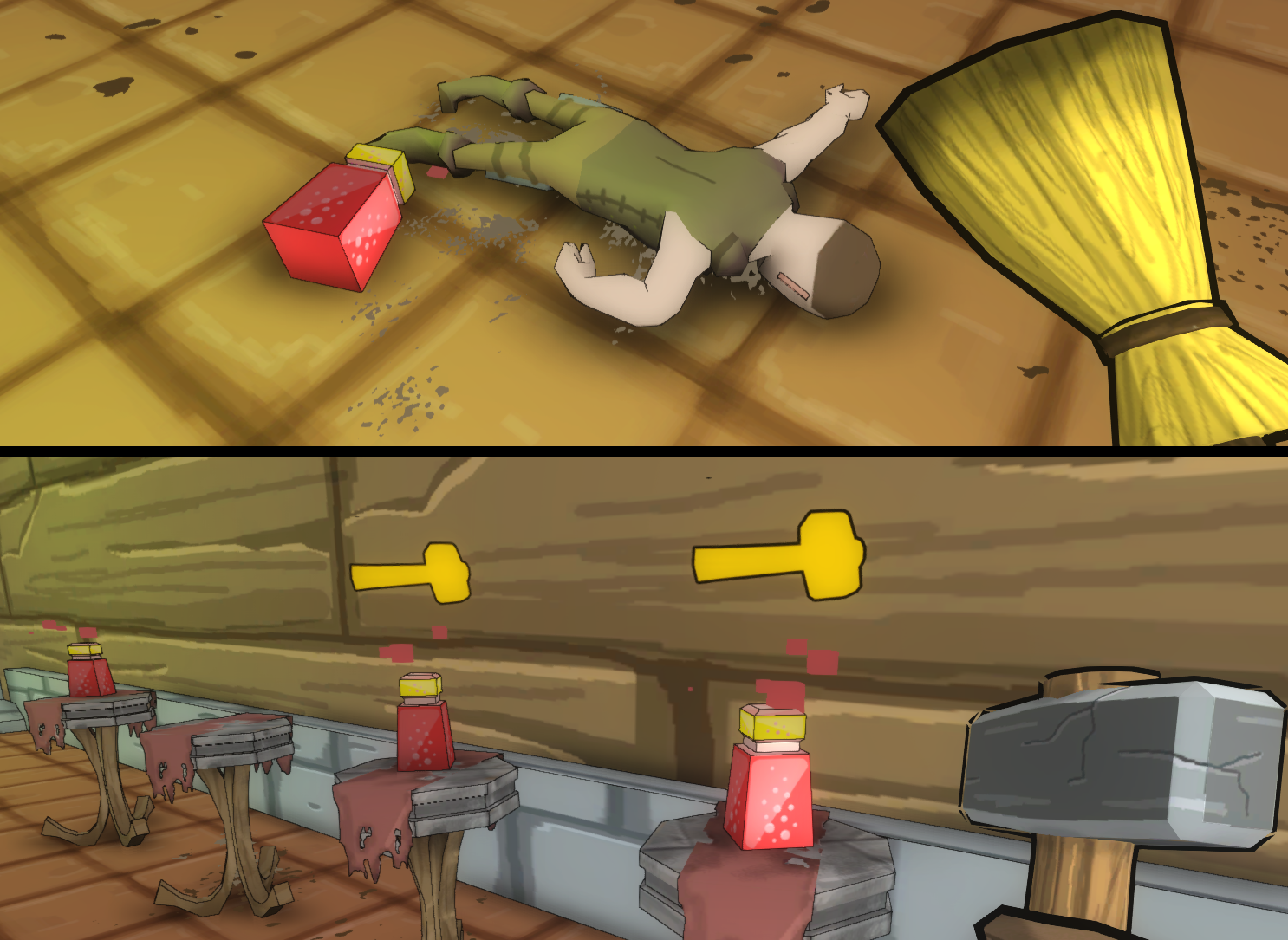 Pressing 4 was a mute state at that moment, but it is our future Combat state!

Customers tend to wander around on their adventures on dirty paths, filthy caves, and as well their shoes get all grimy, meaning they bring in that dirt into your pristine shop lowering it's appeal, grab a broom at fix that!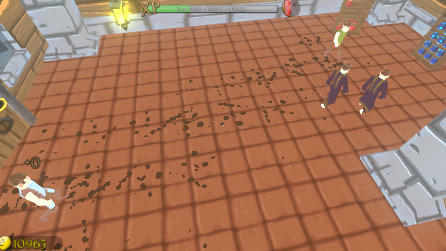 We added a wildcard customer which when spawned just runs in and makes chaos, knocks out items, brings in dirt, and just runs out, something you just have to accept, that not all customers are normal persons (Almost a real life simulator at this state)
This concludes Part 3 of our changelog post run, and here is a video about Bot sounds that should been added in the last post!