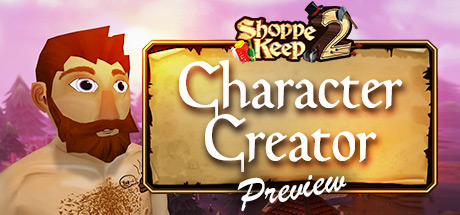 Right off the bat! Before we start I would love to send you guys over to Steam and try out in a few days our free SK2 Character creator for a chance to win a 3d printed SK styled character of your creation! This is just a small taste of how customisation your own character in Shoppe Keep 2 can look like, choose from skin/eye/hair color, beards, tattoos, body hair, underwear and socks! We added a small SMALL portion of items to dress up (Keep in mind in the current game state we have over 260+ Items currently in the game used by npcs/players/ordered/sold/crafted/looted/gained as rewards and so on and on. Ehem, so now, off to our devlog!
Emotes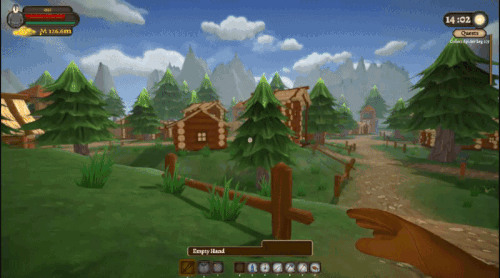 If you are playing alone, sometimes it is not enough for you to see your character in the inventory screen. So why not show some emotion and admire yourself? Or better yet - playing with friends sometimes you want to show them visually what you are thinking or feeling, only the WIP Wave is implemented, but an emote menu and far more emotes are planned, we are trying to record some right now.
Randomisation

We had a preset Male and Female character as well as a Business logo made, and each time you made a new one it was starting to feel a bit dull, especially when you can customise your skin,eye,hair colour, hair styles, tattoos, underwear, even socks! Some players might miss out on this feature. So now when you
create a brand new character it automatically randomises it for you, as well as the business logo, you can change it back to the default ofcourse or modify it even more yourself!
Customers are people too! They got first and last names, and you - the player can decide on his own what kind of names he wants his customers to have. We got a MMO mode too, it is working, just not added into the settings choices for the standalone game, we will be looking into adding a unique API to let Streamers modify the customer games in real time as viewers join their streams.
Questing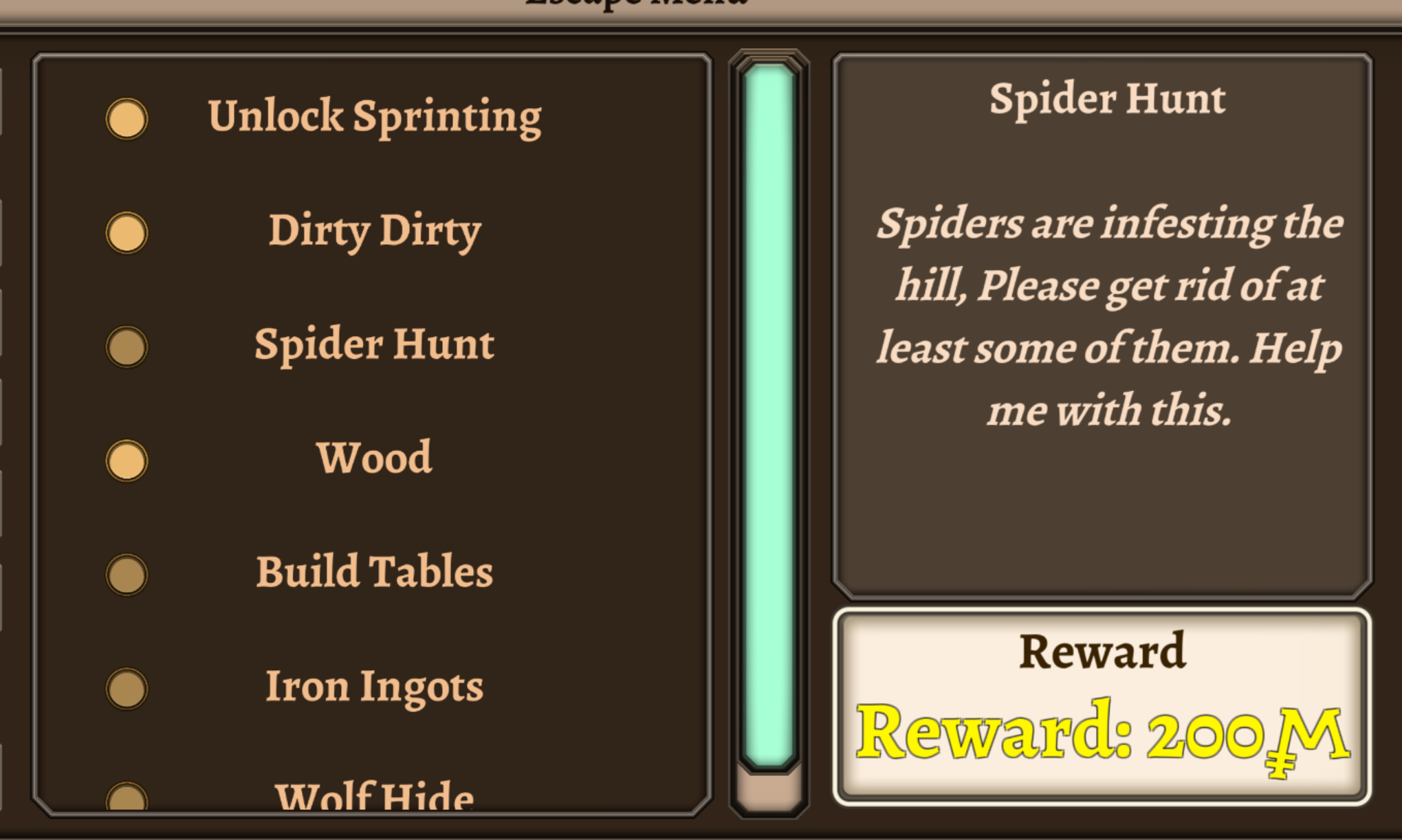 You will encounter quest givers in the world and accepting the quest it will appear in your tracker, you can choose which of them you want to track and see on screen at any given time. Quests range from classical kill x creatures, to unlock skills, open crafters, talk to npc's, own certain items, craft items, deliver quests and so on and on.Some quests are daily quests, which will be and is used for certain reasons like - giving additional activities to do during a slow start of the game, or receiving rewards that would not be available any other way.
Business names

When you created the logo and named your business, it is not just for the main menu. The management house will proudly display the business name you picked along side the logo, additionally the logo will be available as a wall decoration for the shop !
That is it for today, don't forget to follow the development closely on Twitter @strangefiredev, and wishlist it on Steam!