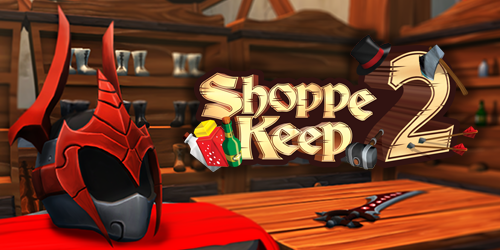 Welcome again new and old keepers! We managed to get all the beeees out of our heads since last week, and jumped back into action. We wont be showing off a lot today, because 50% of the weeks efforts were used up into stuff behind the scenes that the usual classical gamer will not see nor care, but we will still mention the work done! Let's start.
Item place representation
Shoppe Keep 1 let players see which spots are available with some green FX, but once the shop grew larger than life, some people started seeing fps drops with the sheer amount of FX at any given time, this time we did it a bit differently - We are displaying a shape of the item in the spot where it can be placed to display to customers, that shape is bright and you will instantly see it. This not only helps with the performance issues back in the days, but looks cool as well!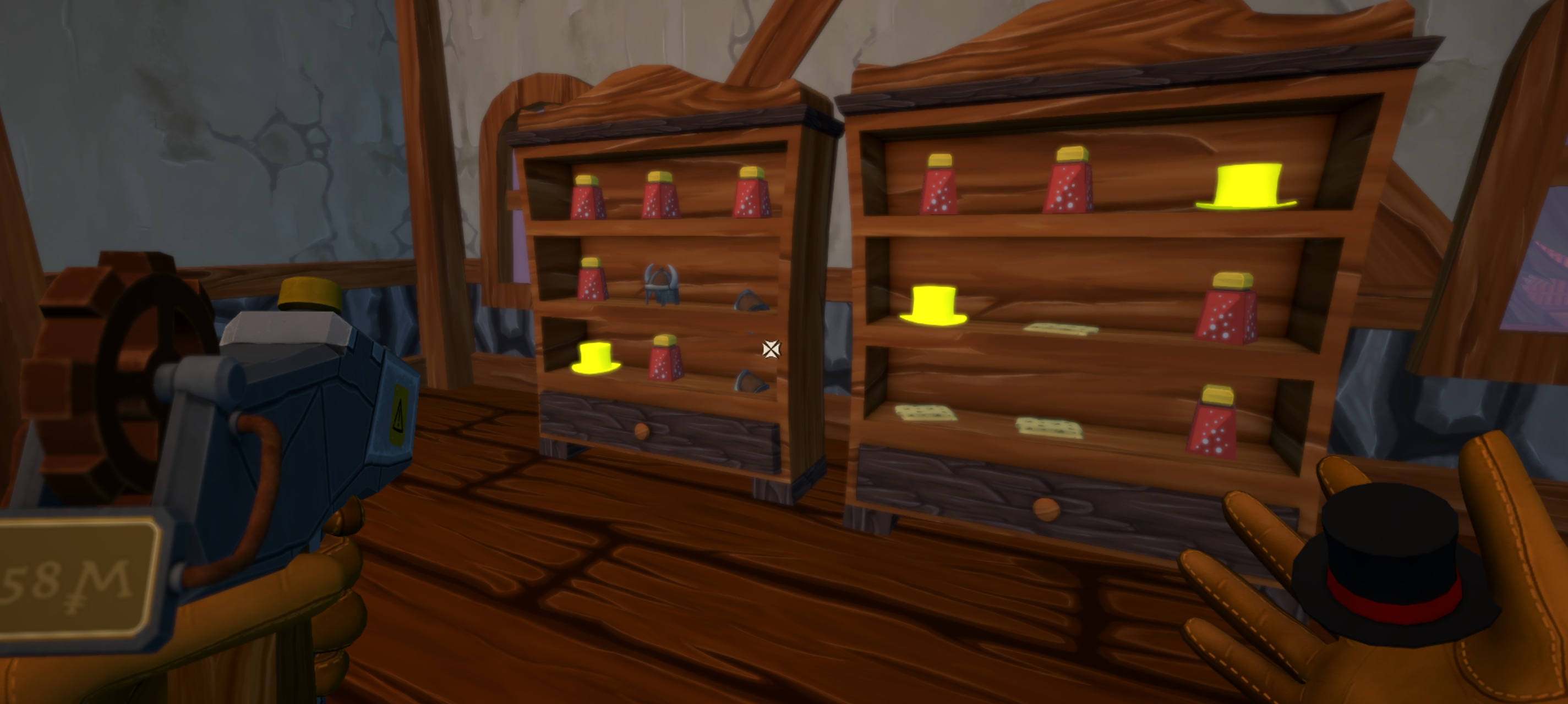 Keepflicks and Chill
Who wants to read walls of text explaining how to do one or another feature, or how to play the game? Well you do - as the player you want as much info as possible to enjoy the game fully, but still, reading up on a feature is more fun when you see a pre rendered video which accompanies what you read correct? We will be having tips/tricks that popup at different times during the game, which later on you can review at your own leisure. Do not mind this one - the video does not make sense with the text, was just a test!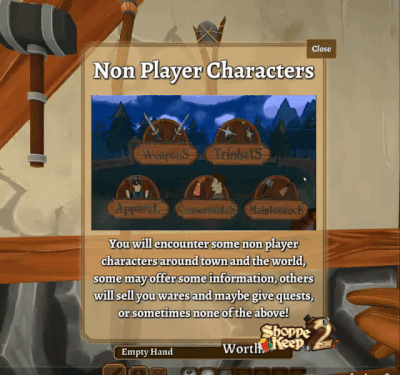 Project tools / Performance
Like I said, not many will care or know about these, but Unity allows us to create all sort of tools and custom inspectors that help out in creating games, we got a bunch of them already functioning and helping out the designers make NPC's, dialogs, items, spells etc. We will try and convert those tools into a separate application which should be able to let players add more content to the game which they want themselves in the future. More on this soon! Performance has been worked on this week, some moments in game introduced frame drops, and we are happy to say that such moments were mostly solved, and the biggest issue we saw was when our frames dropped to 29 fps, but after doing some optimisation they rose to 56, still not pure 60 FPS, but we will be optimising the game as mad men during the whole development process/EA and post launch until it is as best as it could be.
Context Buttons
Sometimes you can forget which button does what, we polished up a bit our way of reminding you what to press when you are targeting something that is interactable, the button prompts will dynamically change depending on which key is binded to the function. Might add an option to disable button prompts in the settings, a lot of newer games do that these days - I guess helps with immersion.

Footsteps
Because SK1 was basically just the same flat floor around the world, we got away with just 1 type of footstep sound, now as we have grassy hills, paved roads, sand, wooden floors, tile floors and many more, having just 1 sound wont cut it. Listen for it during our future gameplay videos, but your step/ npc step will feel more alive than ever!
Price setting
You cant run a profitable shop without setting a good price for your wares can you? When the shop is small enough, you can easily go up and use your price gun to stamp on a price for an item. But what if you got a tad more items in the shop? No fear, the pricing UI is here! Use it to check up what is currently available in your shop, and how much each unit costs, no need to go find it, you can change the price on the go, right in the UI! Get some of your more active friends to go actually put up items in displays, while you as the mastermind pick prices for each and every one of those items from the comfort of the management house.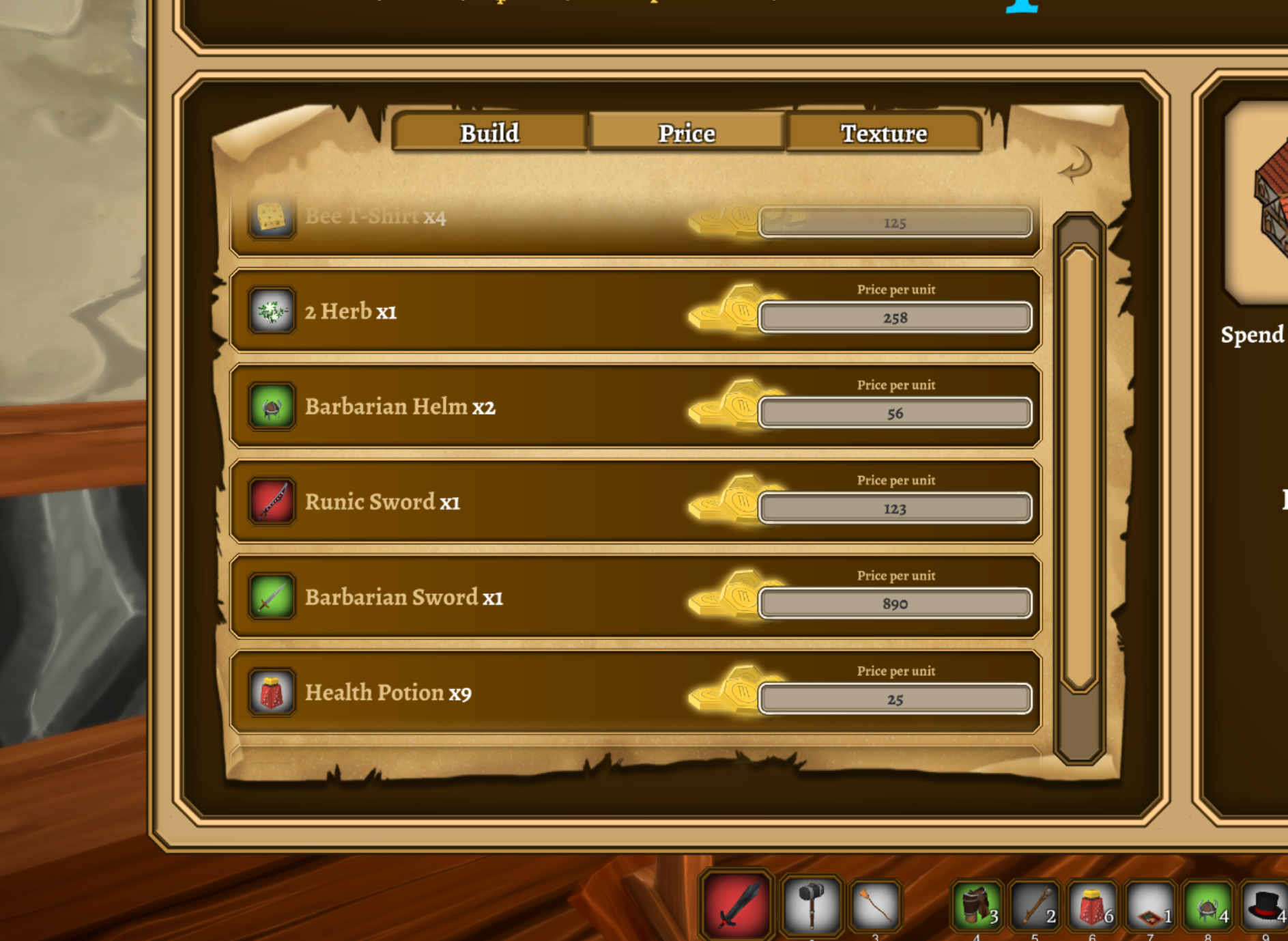 That is all for now ! I am afraid that next week we will not be doing a devlog, tho we might, who knows, just we have something to work on hard that we wont be ready to show, but it has to be done - Don't worry, no vacations for us, we will still be developing the game, just not showing off that much of what we are working on that week.
Stay tuned! Thank you for your support!