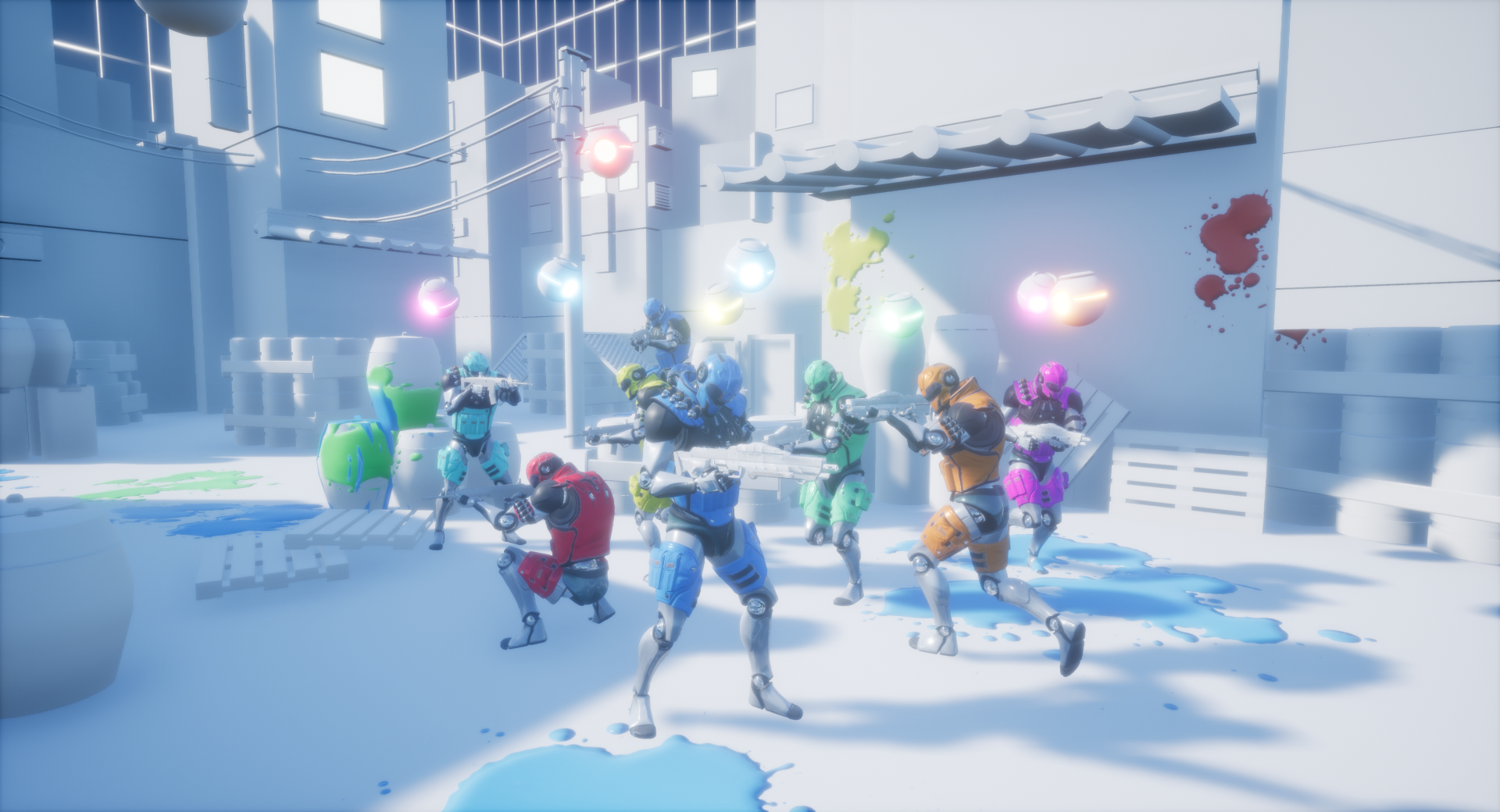 SHiRO 011
third person arena shooter

Many third person shooters are meant to be slow, tactical or stealth action games with a lot of cover mechanics but SHiRO 011 is exactly the opposite.
It´s a fast shooter, which delivers you the good old feeling of an arena shooter but gives you at the same time a new shooter experience.
Every shot kills, no matter where you hit your opponent.
Every player has the ability to slow down everything, which is within his sphere.
Use it to dodge bulletstorms or to hunt down your enemy while he is reloading.
Game modes
Every game mode is playable in free for all or in team fights.
Last man Standing (Classic mode)
Every Player gets 10 Lifepoints, the last man standing wins.
Hotball
Hold the Ball to earn points. 60 points to win.
Golden Shot
You have one shot before you have to reload your weapon.
The whole game is completely accessible from the beginning.
There is nothing to unlock or to buy, which gives you advantages. So you dont have to play hundreds of hours to unlock weapons etc.
Everyone starts the round with the same weapon and ability.
You can pick up some superweapons and power ups in specific maps to increase your chance to win the round.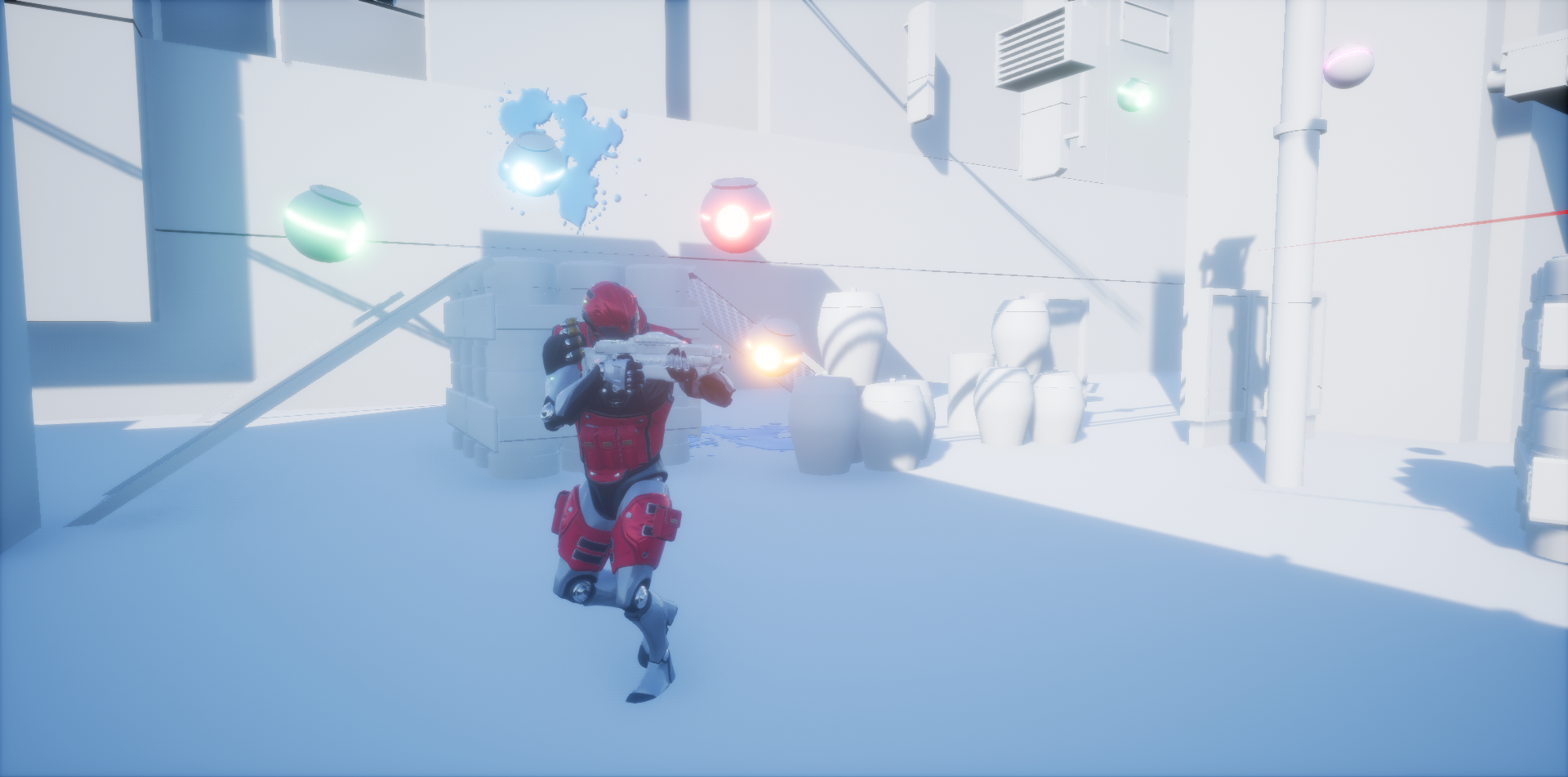 Once you have no lifes left, you can take control over a spectator bot.
Abilities: Mark enemies, so your teammates can see them even trough walls (X-Ray)

Follow us on Facebook and fell free to join our Discord Group, if you want to play&test SHiRO 011