Hello survivors! Today's blogpost is the 20th! Wow, I feel like we're still writing the first blogposts… But no need to be emotional, as we still have some things yet to be revealed! So, today, we're going to talk about Shanaw, the Beothuk wildling!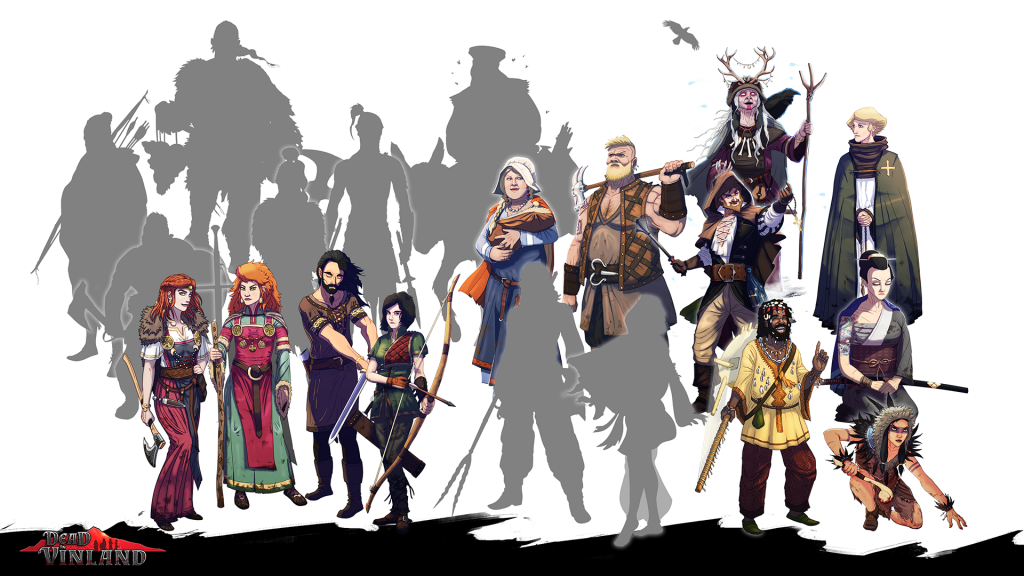 The Beothuks
Before we talk about Shanaw's story, we need to tell you a bit about her people: the Beothuks! So, time for a small history lesson. We'll try to make it fun!
Story
The Beothuks were the first inhabitants of Newfoundland, that is to say the area on which Dead in Vinland action is happening!
An estimated number of 500-1,000 Beothuks were living on Newfoundland when Vikings came on their territory between 800-1000 A.D. They called them "Skraelings", that is to say "Barbarians". We don't know much how the two people interacted, we only know that the vikings failed in their colonization attempt of Newfoundland and nearby shores.
Then, during the 18th century, Europeans started to really colonize the area, and prevented the Beothuks from hunting on their usual bays. The change in their century old lifestyle led their people to starve… And die from tuberculosis europeans brought with them… This led to their full extinction in 1829.
Culture
The Beothuks lived in small independant villages formed by family members. They were self-sufficient, and mostly relied on gathering, hunting and fishing. One of their particularities is that they painted their bodies, their houses and their ships with red ochre to symbolize a sense of belonging to the tribe. This habbit gave them the nickname of "Red Indians".

The last living member of the Beothuk was a woman called Shanawdithit, who died from tuberculosis in 1829. She gave the last testimonial of her people's culture in drawings and notes to the europeans she lived with as a servant in her last days.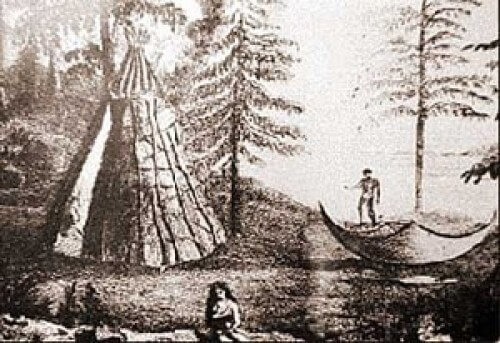 Beothuk village
Major John Cartwright's drawing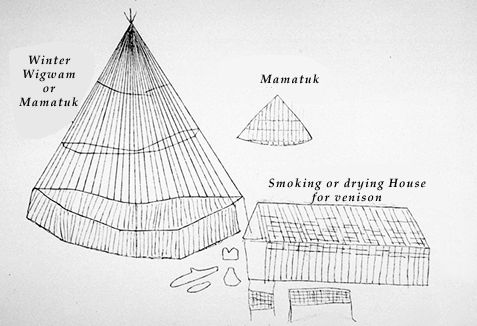 Some of Shanawdithit's drawings
(from James P. Howley The Beothuks or Red Indians: The Aboriginal Inhabitants of Newfoundland)
As they were the "first" inhabitants of Newfoundland, it only seemed natural to have a Beothuk character in Dead in Vinland! We named her "Shanaw" as an hommage to Shanawdithit. We didn't want to make a realistic, historical game – we have many "weird", nearly "magical" things happening in our games – but we used some historical material we found interesting to keep our characters believable. You'll notice a lot of historical references in the game, just don't be surprised that we sometimes don't stick to historical truth. The world of the game may look like our own, but it's still a fantasy.

Shanaw
Shanaw is an interesting character to write, because she is a true "survivor". She could do well on her own, having great hunting skills. Despite her rather wild and timid behavior, she is in fact a very sociable person, in her own ways… She is curious, and she craves to play games with other humans. She likes to have fun. But she is also VERY suspicious of others, especially men, which may lead her to exclude herself from a community.

She comes with her culture and her beliefs, that the others will discover all that by talking to her. Her past is also shrouded in a big secret… Will you find the words to make her speak about what happened?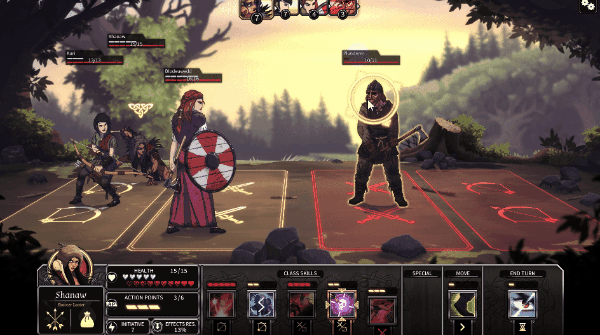 As a wild, adventurous girl nearly the same age as Kari, the two of them will certainly share a special bond. On paper, they look like they have many in common and could be friends, but… With two unpredictable girls like these, who knows?
What we can say is, that she will have some very light-hearted moments, but in the same time some very deep, tragic ones… Depending on your choices.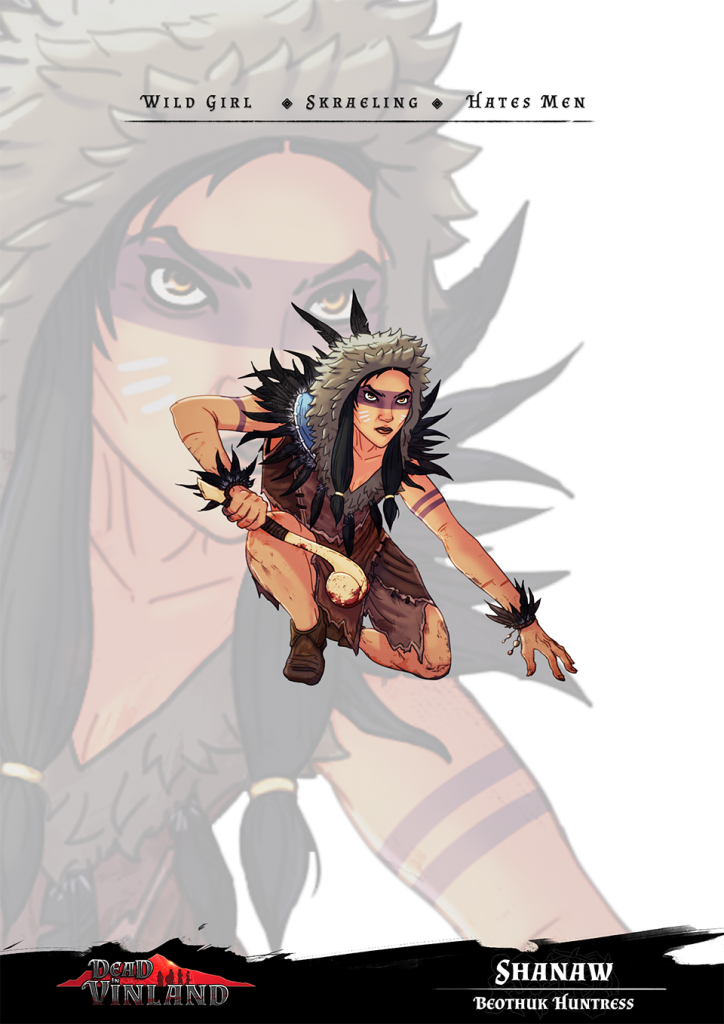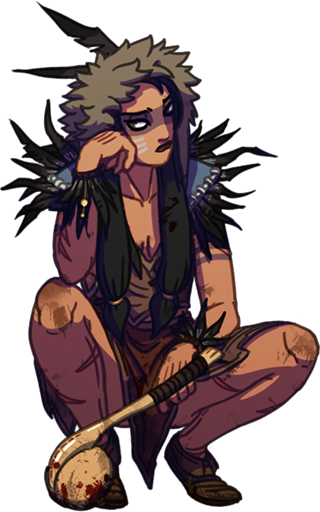 So that's it for Shanaw's little presentation! We hope you'll like her!