Background
The development was focused on UI settings game guide and also the withdrawal of land made in Unity and back for scenarios lowpoly
Guide
The first version of the Guide still contained many areas to be filled and also during the review I realized that the guide was just describing the data of the towers, but the Guide should be complete (i.e. Derricks, Enemies and Bosses should be on the list).
I made the change to which an area is descriptive in the Guide and also put the selection of objects to query within an area that allows you to scroll the list up/down and are grouped into specific sections.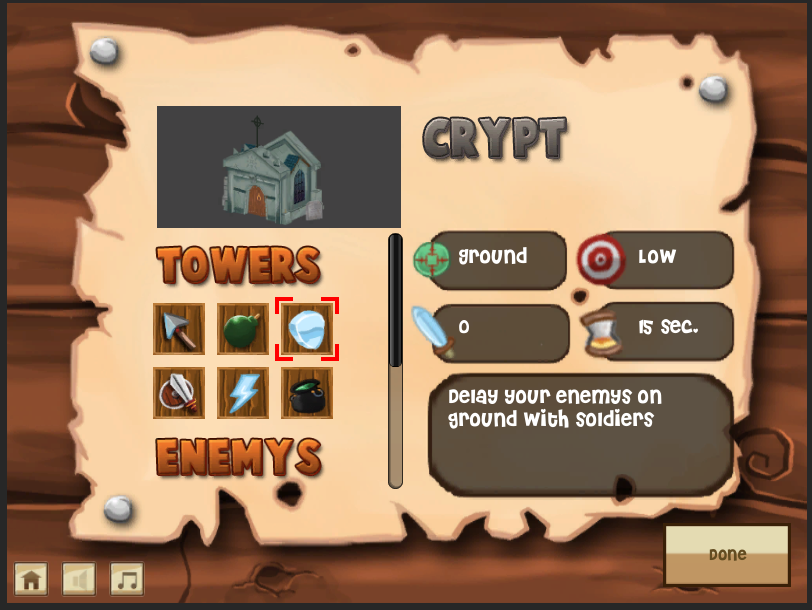 Back to the beginning
After doing performance testing and also reassess the visual concept of the phases that I had migrated to the grounds of Unity, I took a step backwards and I resumed the phases using models made in Blender and I stopped using the grounds of Unity.
The FPS is back running as it should, but without a doubt what made me take it back was the question visual. The grounds were not aligned with the style of the models.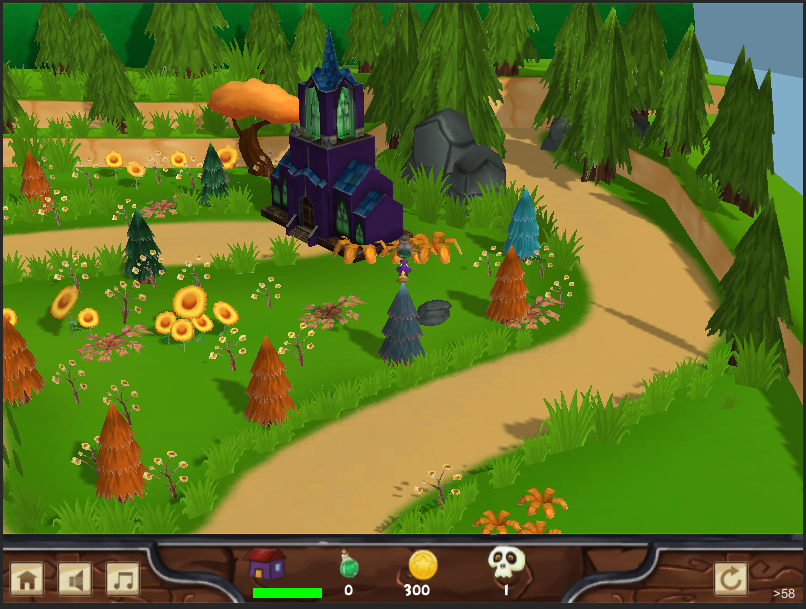 An important point that I'm investing time is the camera angle in relation to the Witch, I'm doing tests and more tests to find a good angle (probably a vision from the top down) that shows the area of the scenario without the need for example to model a sky around the scenario.