---
We're proud to present the first patch to our v1.0 public release. Changes and improvements in v1.01 include:

- Balance & gameplay overhaul
- Units renamed and localized per faction (e.g. Winterfell Levies)
- Onagers fixed
- Unit icons fixed
- UI improvements
- Maege Mormont added
- Bolton pavise shields added
- Custom Dornish spears added
- Spear weapons added/fixed (e.g. 1 and 2 handed halberds)
- Axe weapons added
---
---

INSTALLATION

Video tutorial by Jackie Fish: Youtube.com

New players
1. Ensure you have WinZip, WinRar, or some other program to open .rar files.
2. Download the mod, open it, and move "Seven_Kingdoms.pack" contained in the file to C:\Program Files (x86)\Steam\steamapps\common\Total War Attila\data. Non-Steam users must simply move this file to the data directory of your Attila folder.
3. If Seven Kingdoms is already installed, overwrite the old Seven_Kingdoms.pack with the new one.
4. Launch Attila
5. When the game launcher opens, activate "Seven_Kingdoms" using the "Mod Manager" button (simply click the check box next to the mod). Make sure "enable out-of-date mods" is checked.
6. That's it!

If Seven Kingdoms was installed before this patch
1. Delete the Seven_Kingdoms.pack file in your Attila/data folder.
2. Move the new Seven_Kingdoms.pack file contained in the mod download into your Attila/data folder.
3. Activate the mod using the Mod Launcher and ensure "enable out-of-date mods" is checked.

TROUBLESHOOTING

If you are crashing at custom battle, please do the following:
- Go to your AppData folder (try searching for %appdata% with Windows). Mine is located at C:\Users\BlickMang\AppData\Roaming\The Creative Assembly\Attila
- Delete the folder "battle_preferences". This folder stores custom battle settings, and resetting it allows it to work.
When you play Attila, the game stores your custom battle settings in a saved file. When you start a mod with different unit names, the game can't reference these saved settings, and so it crashes. Deleting the file skips this process and forces the game to generate a new one with the new mod.
---
WHAT DOES THE 1.01 PATCH IMPROVE?

The balance overhaul is the centerpiece of the v1.01 update. The detailed feedback our community provided shaped many key decisions, and Wiid has done an incredible job taking gameplay to the next level based on this feedback. Players will notice a slower and more natural pace to battles, with statistical changes made to make each faction and House feel more unique. Well-equipped armies from the Reach have improved armor stats and missile defense, while soldiers from the North are tougher and more resilient. The Houses of the Riverlands recruit well-rounded units, and at a cheaper price.
---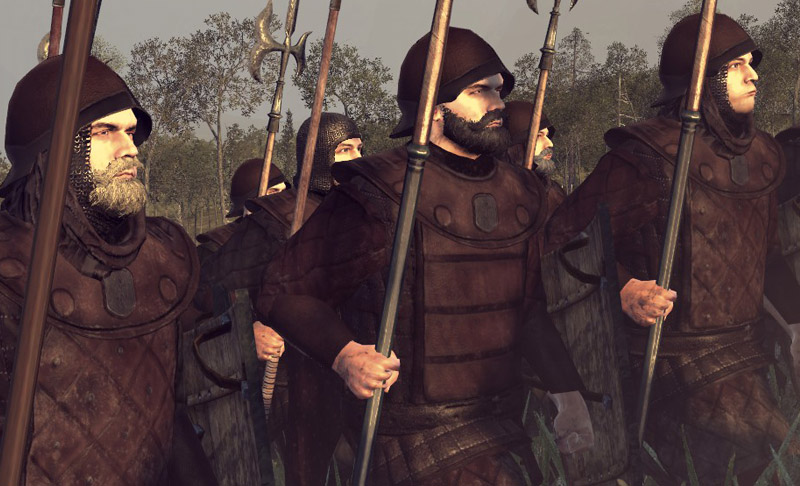 ---
WHAT'S COMING NEXT?

Patches will be released regularly, fixing minor issues and adding small improvements to the mod's foundation. Separately, content updates (think of them as as Attila's faction DLCs) will focus on a particular theme and will be released on a monthly or bimonthly basis. The goal is to create a steady stream of new content, without keeping people waiting on smaller bug fixes.

The first planned content update includes the Wildlings and Night's Watch, along with our custom "Battle of the Bastards" map outside Winterfell. We hope to have this completed and released in early- to mid-January.