Here's the progress we've made so far this month:
Dialogue & AI: The actual foundations/ programming of the dialogue are like 75% done, but there just isn't much actual content yet. Content is <5%. The good news for this though, is that modders will have a lot more power and stuff to play around with.
Stealth: The stealth function itself is pretty much complete, just needs fine-tuning. This will allow you to sneak past enemies etc, and in later updates open up the doors for stealing (once actual steal-able content is added). AI is now scheduled, so shopkeepers now close their shops at night and shoo you out, and guard shifts and patrols change, later leading to possible burglarising. So not much thievery to do yet, but you can use the skill for escaping cannibal camps and avoiding bandits.
Pathfinding: The bane of us all... The foundations have pretty much all been finished for a while now, it's just a matter of ironing out the butt load of bugs which keep cropping up, hence why we keep saying 'it's nearly finished, just a few more weeks now'. So apologies if ETA predictions in the past have felt misleading, at least now we've learned our lesson not to be too hasty with our ETAs.
Beasts: The good news is that beasts are going much quicker than we'd originally planned for. It's still early stages, so at the moment all they can do is basic actions like running and walking. Just need to work on ragdoll and combat animation, plus more normal beast behaviour AI (the unfinished dialogue AI has been making them say some pretty random, hurtful stuff).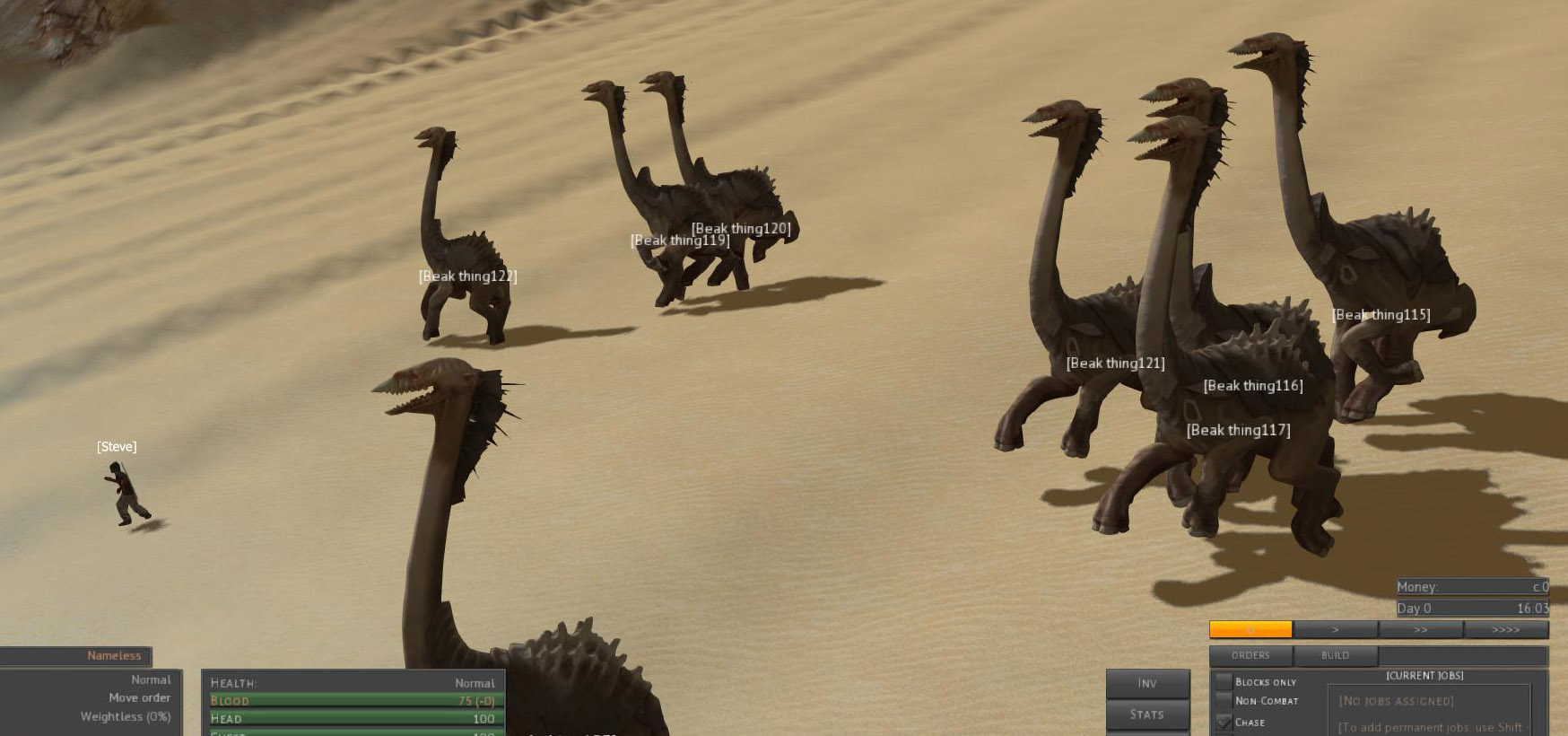 Weather System: Maykol has pretty much finished with the programming for the weather system so now we just need to start on the actual animation and visuals. Later on down the line the different weather will harm characters, damage machinery, ruin farms… that sort of thing. But that's way ahead.
World Map: This won't be released until nearer release in the beta version. The terrain is mostly finished now but it still needs most of the texture and foliage doing. We've still not started on towns and cultures yet either so it would be too dull to release without more content in it.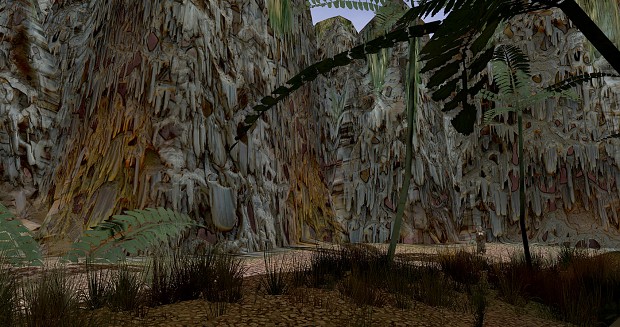 At the border of the Swamp Lands