Standby.....
Command Activated
Opening Battlefield Control.....
Battle Control Exstabished
Verify General Name.....
SmasherJackson, Secondary United Nations Command
Verification Complete
Opening News Files:
Hello Again fellow soldiers, watchers and commanders. We have one big news update which will make you want to admire the turn of war and how you can change the tides in your favor, we have some more updates on the Chinese Iron Dragon PLA, The Global Liberation Resistance Forces and the Company of Liberty, these consist of screenshots and renders of new equipment for you to utilise on the battlefield.
Lets start with the Chinese:
The Type-88HT Napalmstorm MLRS:
A Beastly Rocket Artillery utilised by the Chinese General known as General Kwai, currently using the Napalmstorm with Miniauture Nuclear Rockets which can decimate an entire base into Nuclear Waste within a matter of seconds.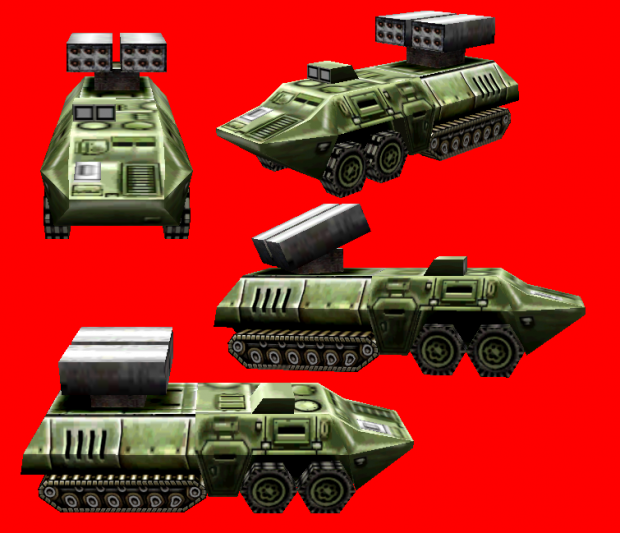 Model Ideas by GollumG
Type-105 "Apocalypse" Heavy Tank
If you like the Apocalypse Tank of the Soviet Union in Red Alert 3, you'll be amazed with this, the Chinese Army, Russian Resistance and the 4th Reich of Yuri will be acquiring this deadly monsterous tank, it comes with 125mm Cannons and a Grinder Beam which can allow the tank to disable enemy vehicles and them crush.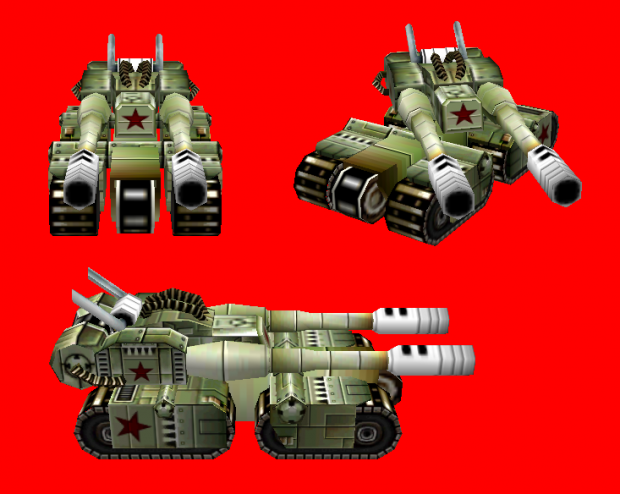 Model By: Sharp-Shark
Global Liberation Reistance Vehicles:
We have currently Three New Renders for the sneaky GLRF, we have the Skystorm MLRS, basicly a stolen version of the Chinese Napalmstorm MLRS, the T-72 Devil MBT and the exclusive artillery known as the Buccaneer Mortar Buggy, these exclusive vehicles will be changing some old GLA Units or maybe added as specials.
Type-88HT Skystorm MLRS (Stolen Chinese Import)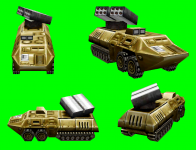 Idea by GollumG
Buccaneer Mortar Buggy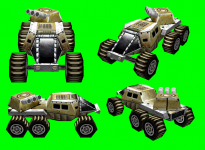 Idea by GollumG
and
T-72 Devil MBT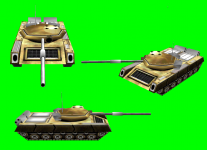 Model by ChadaFACE
Now we haven't forgotten the Company of Liberty, they will be getting a new unit render and a set of Screenshots to show the progress the faction is currently set, the entire faction is about currently around 80%-90% ingame. Anyway, they will have access to the Type-88HT Thunderstorm MLRS, an imported version of the Chinese Rocket Artillery used by Company General Johnas Buchanan.
Type-88 Thunderstorm MLRS (Imported MLRS from China)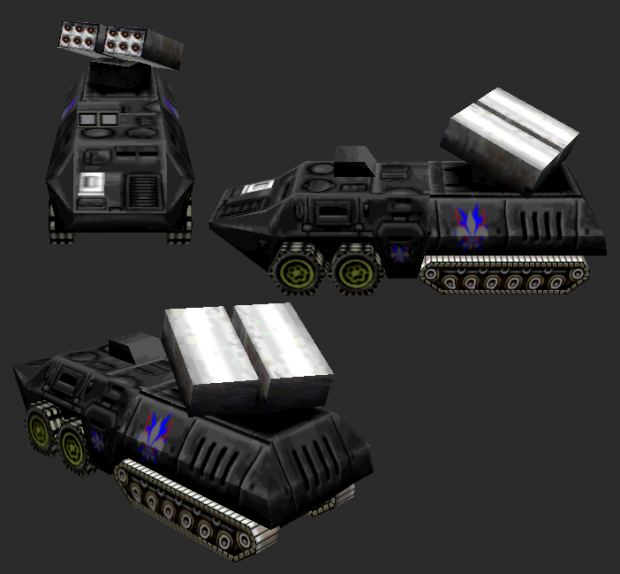 Screenshots of the Current Company of Liberty Progress:
The Current Progress that the Company of Liberty is currently at is around 80-90 percent and almost ready for full test, currently we have almost the entire base of the faction ingame but we are missing afew things such as models for aircraft, structures and also code entries for heavy aircraft and upgrades but the Company of Liberty Mini-Mod Release is expected to be released into sometime in October-November Time just before christmas.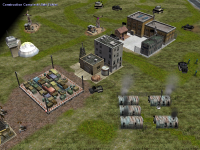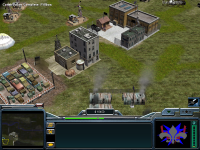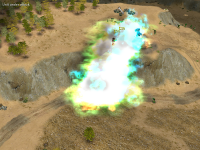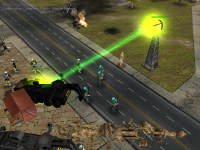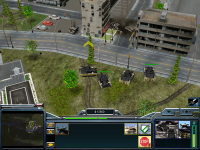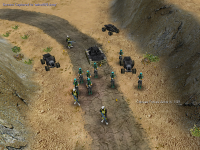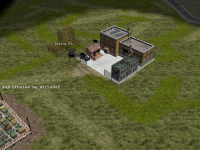 That is all from the battlefield and news room, also including a massive update from the Frontlines of Terror Mod Crew, stay tuned for more further updates on Frontlines of Terror and be ready to face war in a new perspective.
End Transmission
Battlefield Control Terminated
Signing Off