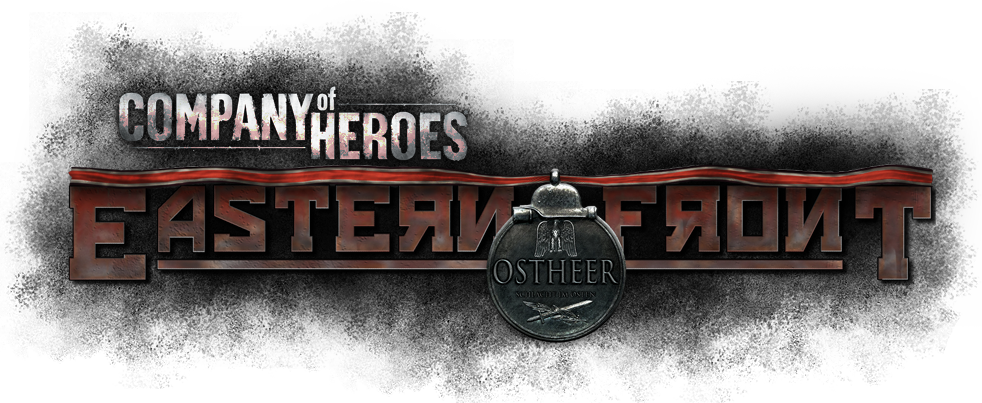 Hello comrades!

This weekend we will disclose the second reward command tree and it will be for Soviets, and it is about some former units that now will come as support, I was considering to just name the announcement "The Return of the Forgotten", but Rommel came with a good name for the tree. Hope you like it!
---
LHS - ARMOURED SUPPORT
1 CP: Mechanized Assault Tactics
Unlocks body armor for Ingenery squads and gives them the Advanced Repair ability. When one squad is upgraded, it gains more HP, armour, and four PPSH-41 submachine guns for close combat. They can no longer be ordered to build advanced structures but are still able to build defensive structures.
3 CP: Tank Riders (500 MP)
Deploys a BT-7 tank which comes with a squad of Sturmovies on it. The BT-7 will have the "Tank Rider" ability/perk just like the T-34 tanks or the SU-85/SU-100 self-propelled guns, but unlike them heavy concentrated machine gun fire on the rear of the BT-7 can damage this unit due to its armour. This tank can (tentatively) be upgraded by the player into a BT-7a. The squad provided will be the same than a Sturmovie-upgraded Ingenery squad.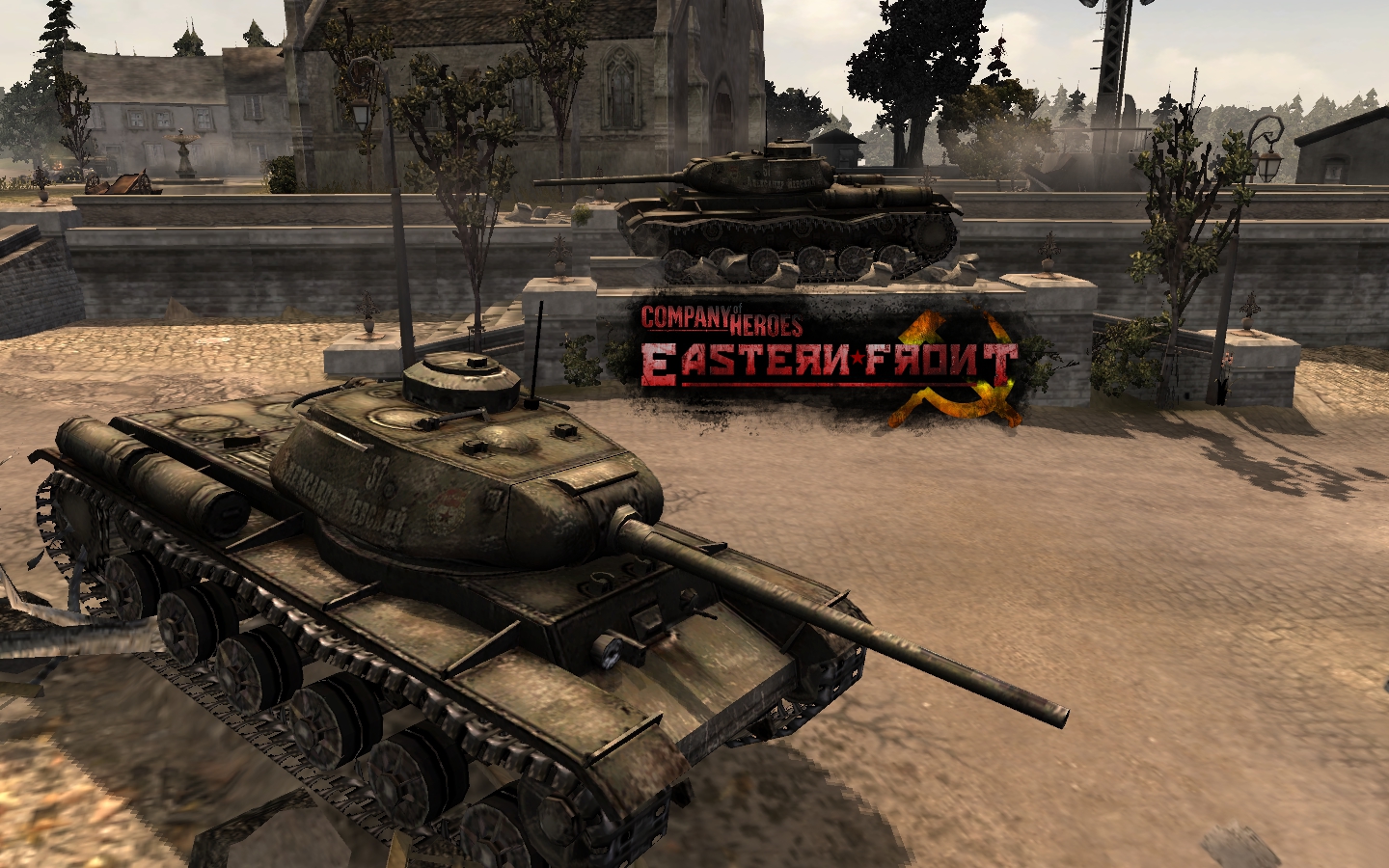 This is just a placeholder picture
3 CP: KV-85 Command Tank (700 MP)
Equipped with the same gun as the T-34/85, this tank's role is to support other tanks and give them better stats when they are close (works similar to Command Squad vet Off/Def bonuses). Due to how rare these tanks were, it is limited to one at the same time. If possible, this unit would have a DShK upgrade for the cupola.
RHS - ARTILLERY SUPPORT
1 CP: Artillery flare (50 MU)
Debuffs enemy units in the area of effect. It is the one that used to be in Urban Combat Strategy command tree, but was replaced by the smoke barrage.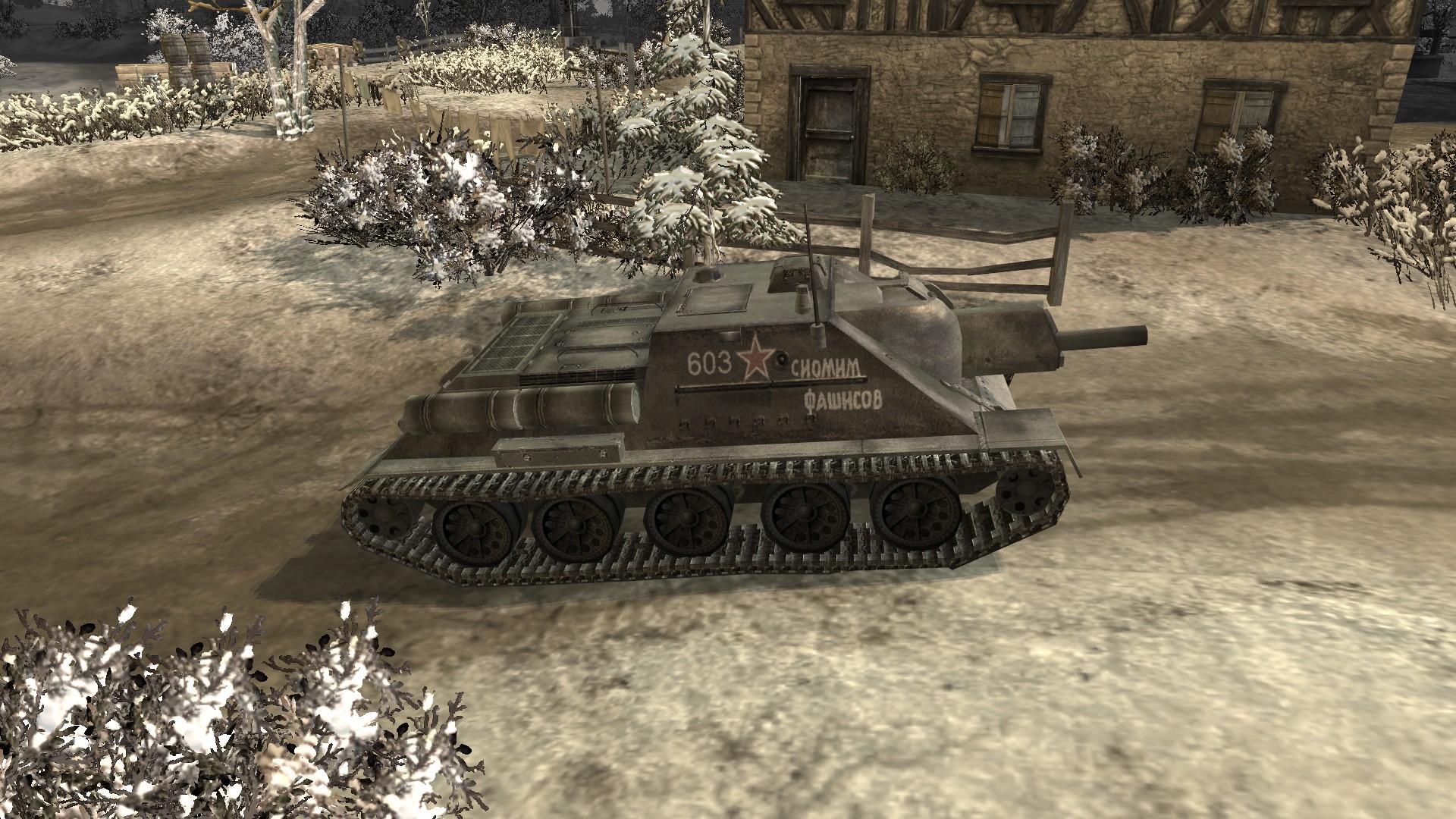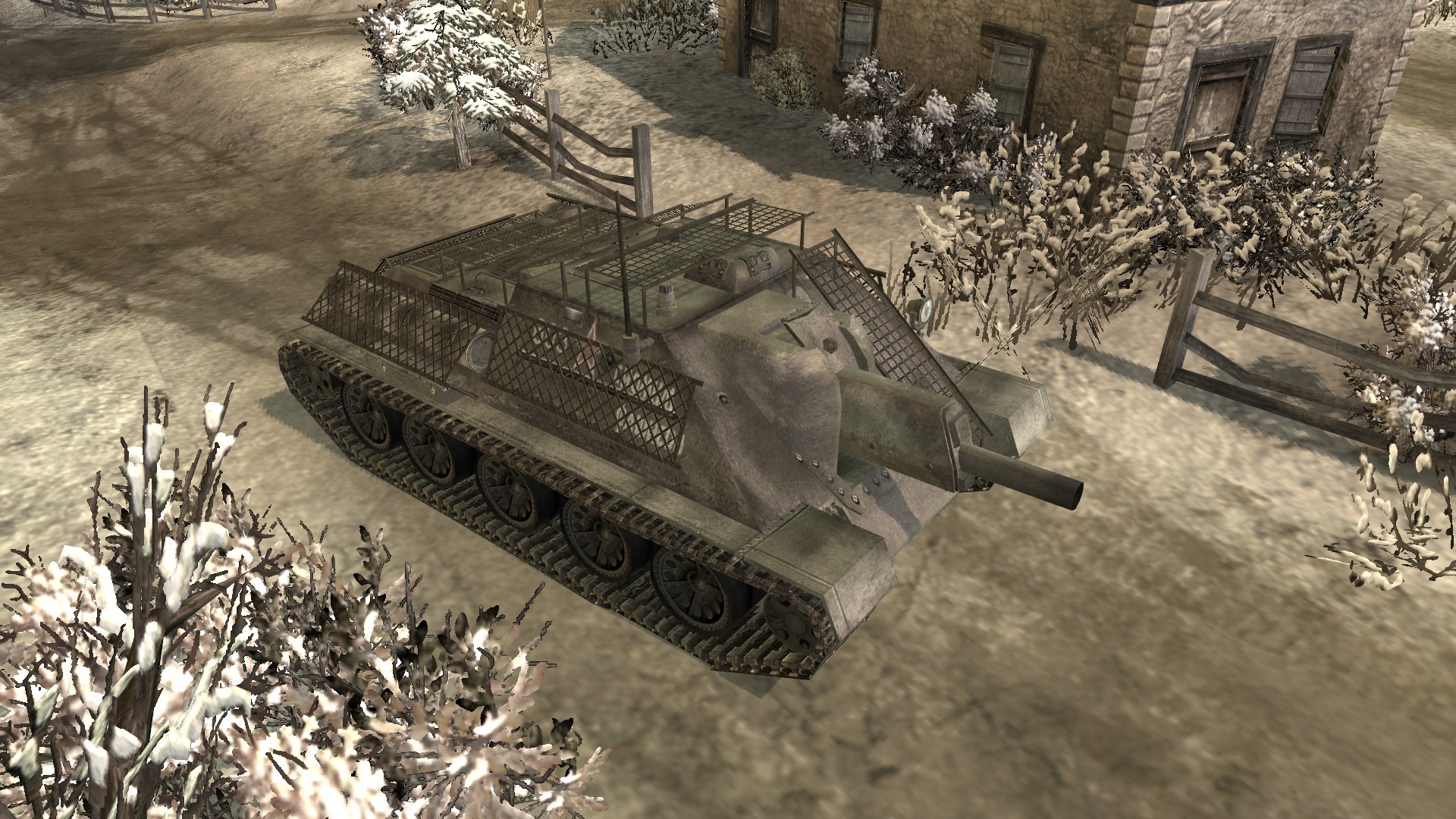 3 CP: SU-122 (600 MP)
The old SU-122 will return in this tree, but with the new model. So the commander will be able to be upgraded as well as cage armour (just like the SU-85 or the SU-100). However there's only a limited amount that can be allocated to the battlefield at the same time.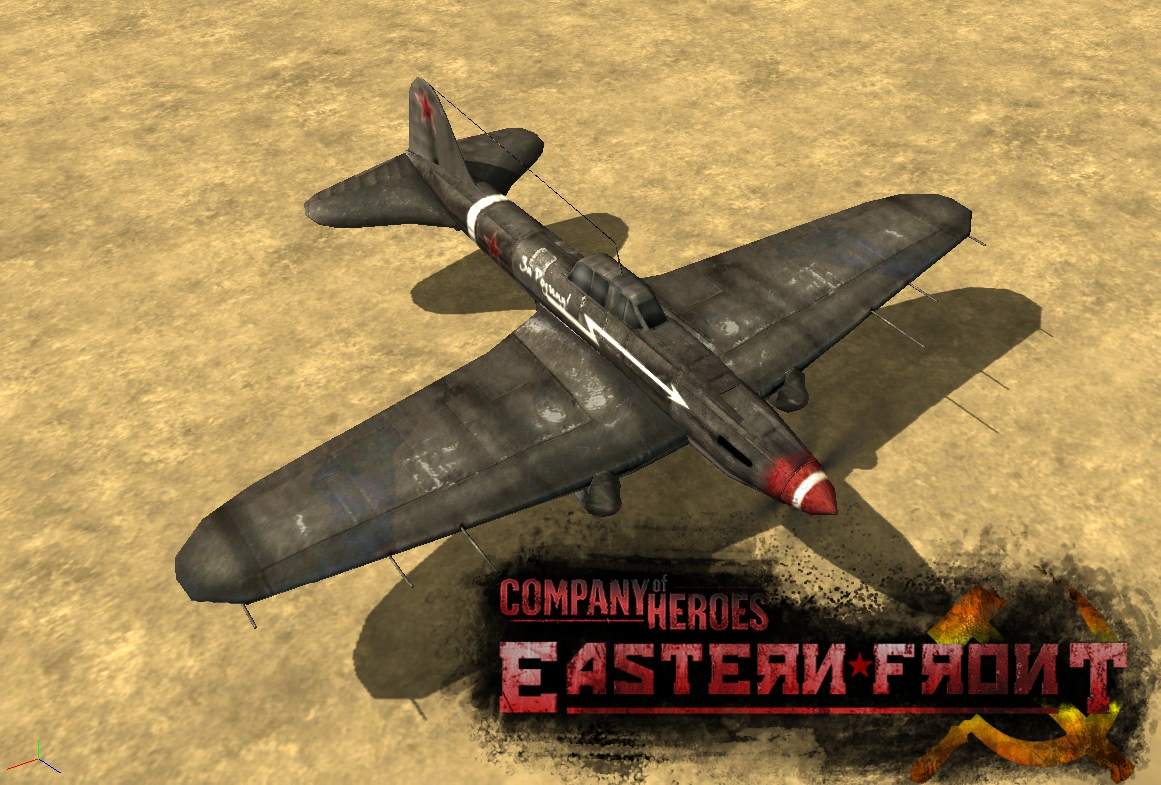 3 CP: IL-2 Rocket Run (200 MU)
Allows the commander to request for an IL-2 Sturmovik to fire it's load at a given target. Unlike the US bombing run, the IL-2 will shoot 8 rockets in the target direction.
---
We haven't started to work with the BT-7 and the new KV-85 tanks, thus, their lack of screenshots. If you have any comment or tip please let us know.

See you next week!
Archaic Entertainment Team