Greetings to all.
At first - a few words about new version of TLHotTA. So, what will be in 1.1 and when it will be in access?
Well, new version will have the same factions (Gondor, Mordor, Arnor, Angmar, Mithlond and Rhun) and the same functionality as 1.0.
But you can forget about bugs and small flaws. And prepare to see new content in every faction.
=>shortly, TLHotTA 1.1 is modified 1.0 version, and it's logical thing.
New faction - Iron Hills - will not be in 1.1 (I have not time to release it; but dwarven content will be in access in .big files).
And finally - tada-da-dam - release date of TLHotTA 1.1: 24 July 2015. Four years ago was released 0.2a (some note: on ModDB it was available later - only in August 2011) - really fine version, which laid the foundation of all next mod versions - and I'm very satisfied that 1.1 will be binded to such successful project.
Well, enough. Now turn to article's subject.
Some screenshots of updated Gondor walls: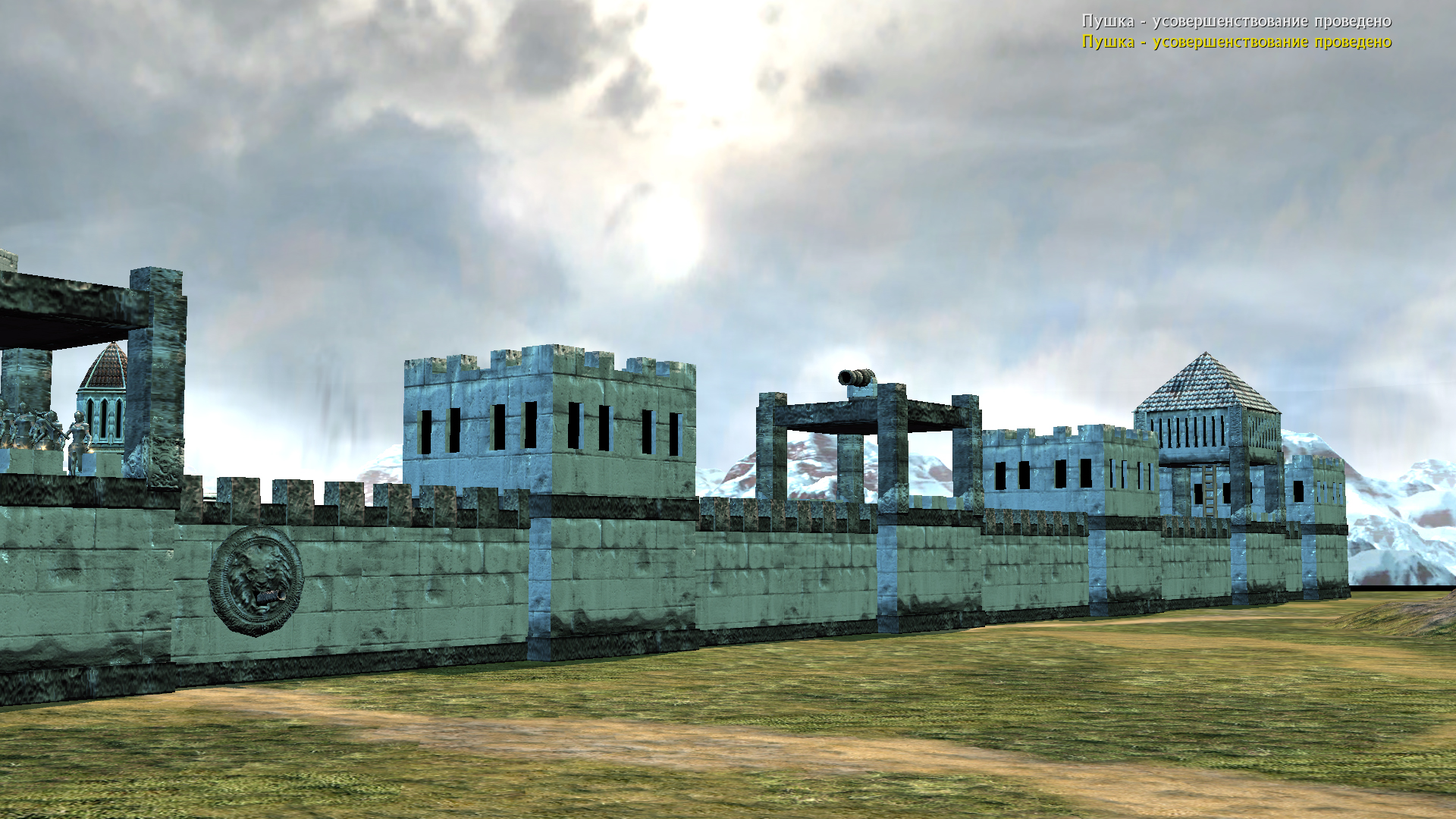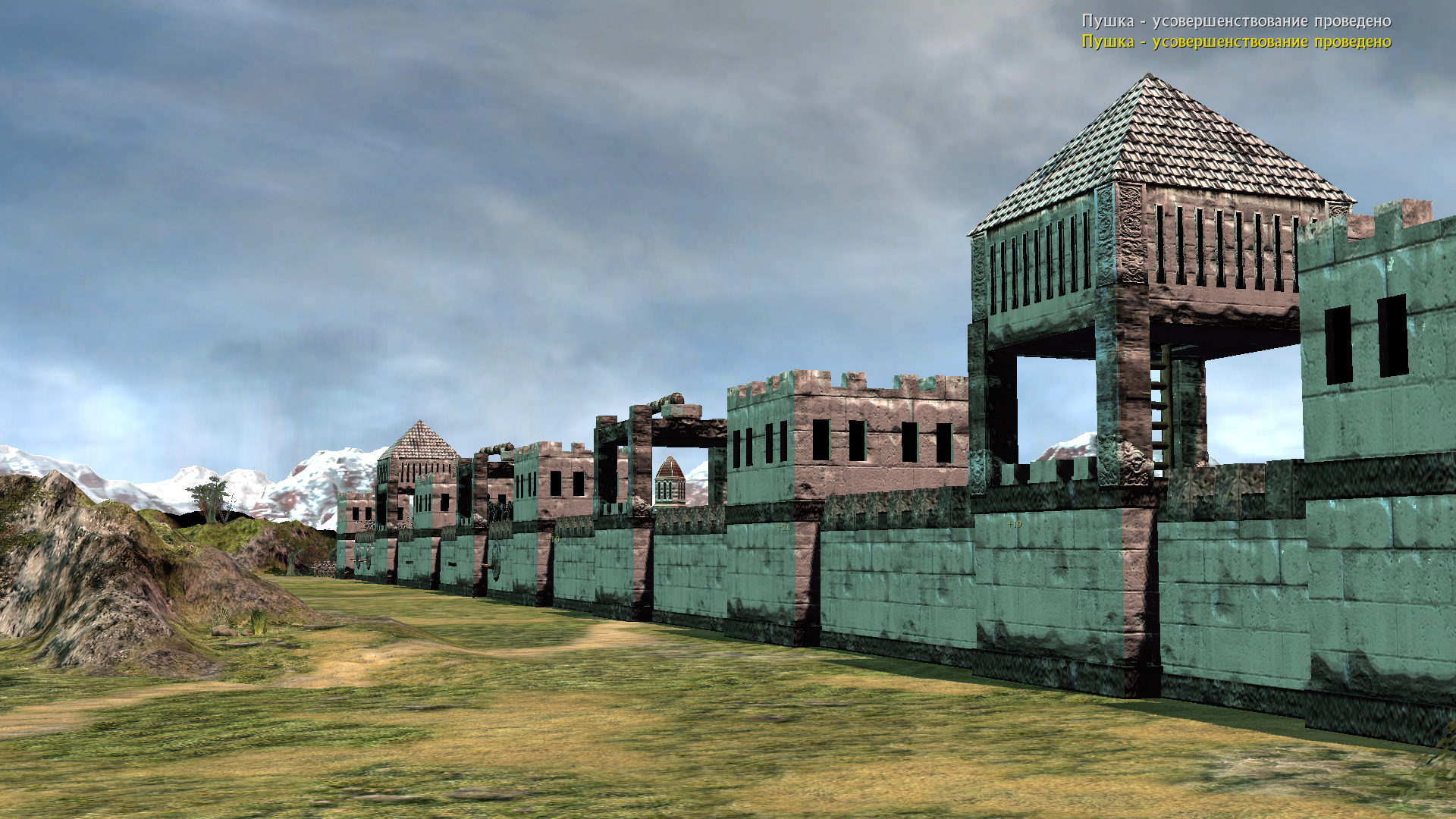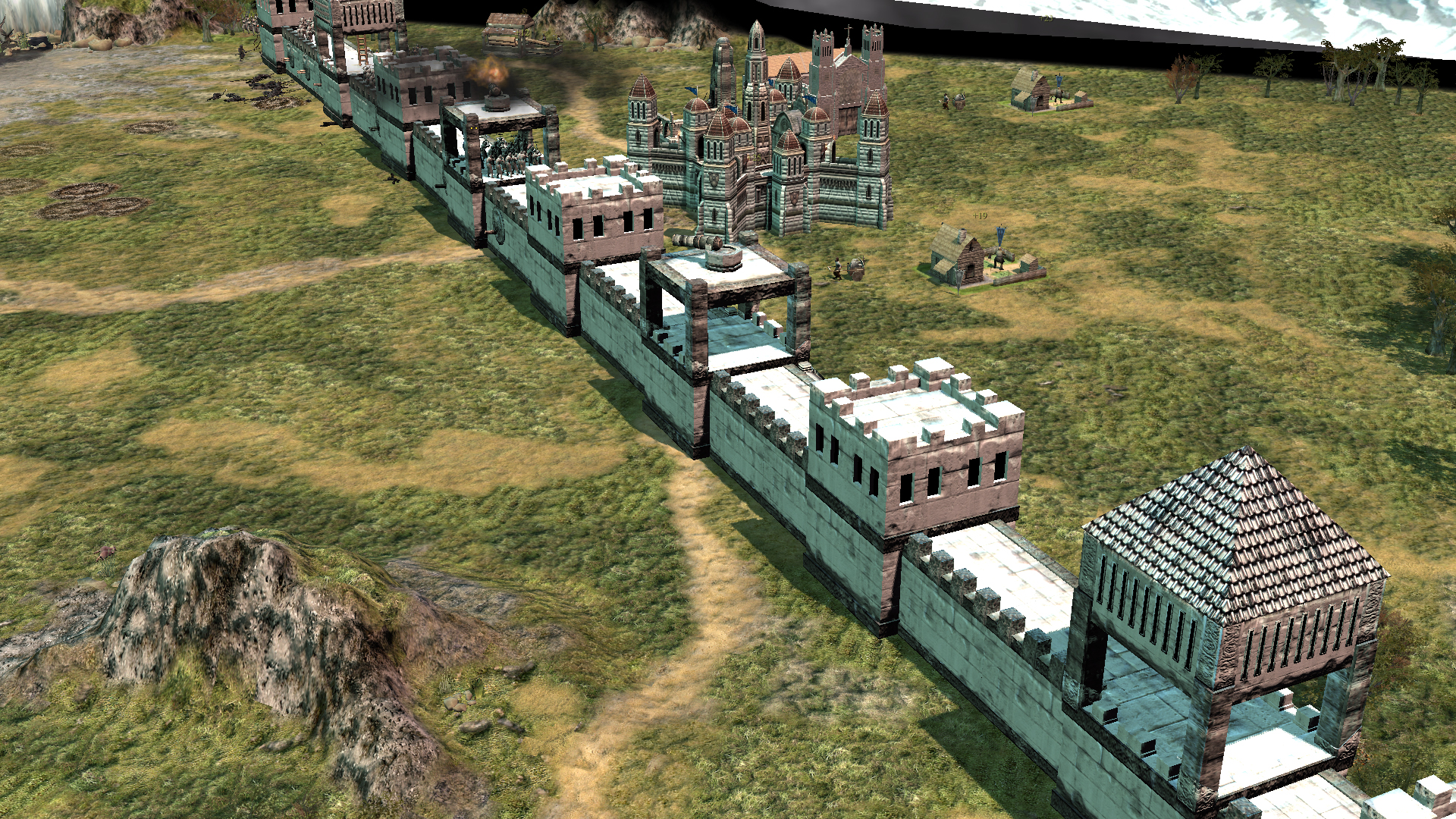 You can see that generally walls became higher than before, because now castles have more expansions.
And if walls now have more expansions, player has more opportunities.
So, in new version castles have not only hubs and walls, but also squares (it's working title, can't think up name of it :Р ).
Because any expansion don't work normally on hubs in 1.0, now player can't expand default hubs.
And this fact forced to think about something else: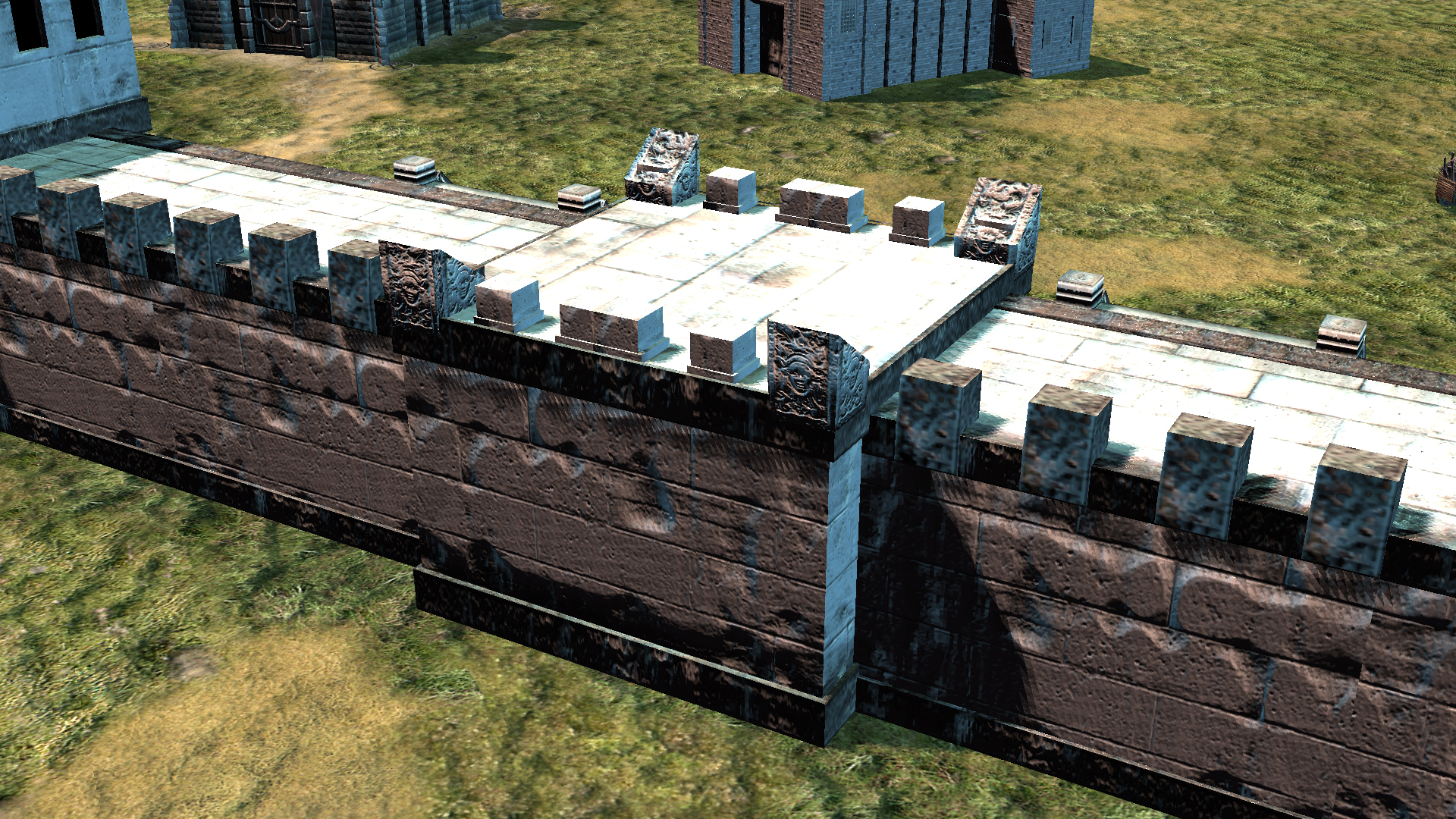 You can place battle tower or platform on squares.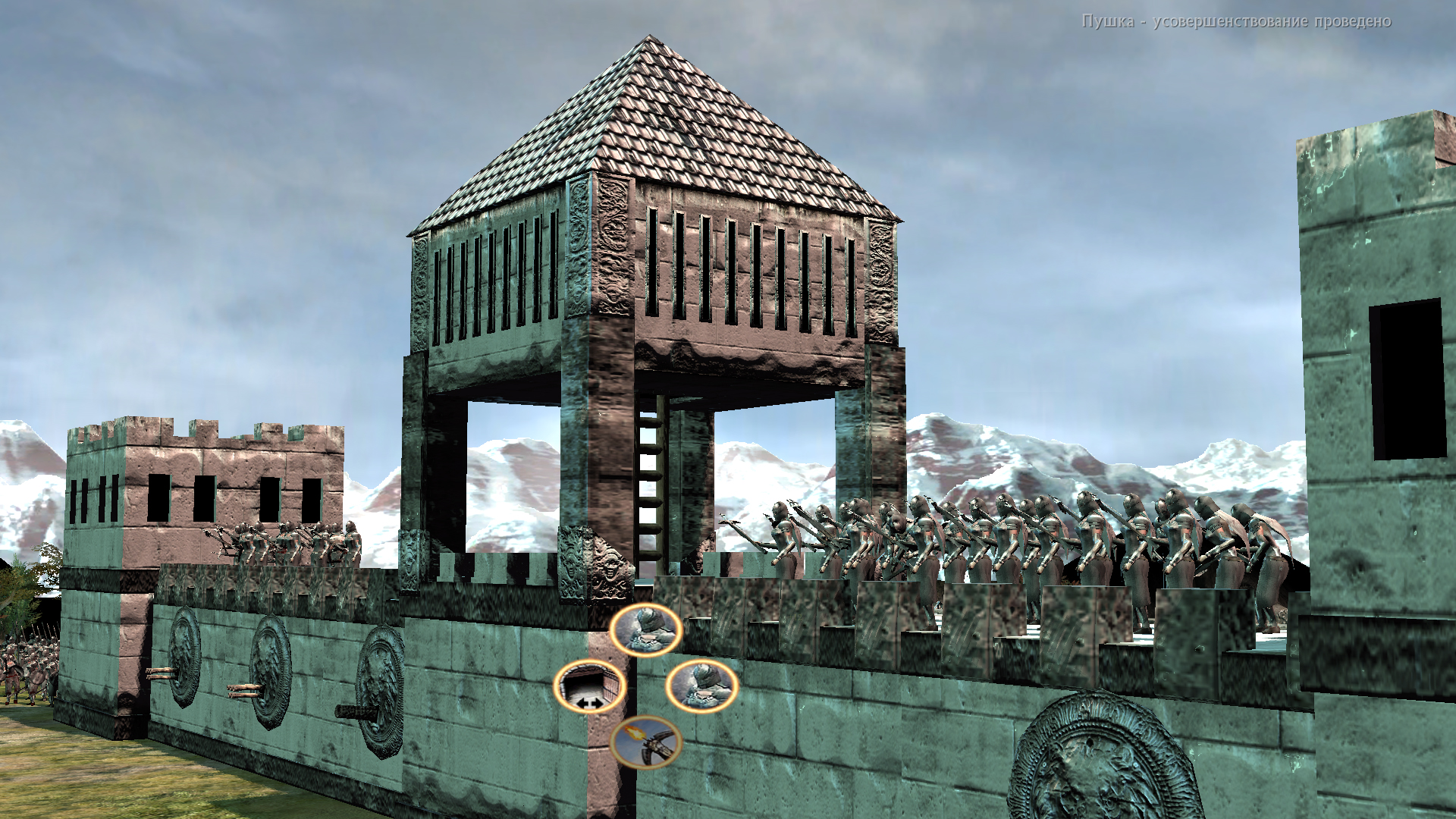 Battle towers shoot enemies and allow to place in 2 hordes of units. So, it allows to defend part of your army from enemy attacks and place more units directly on the walls.
Furthermore, if player locate units under tower, this units gain bonuses to armor vs ranged attacks of enemy.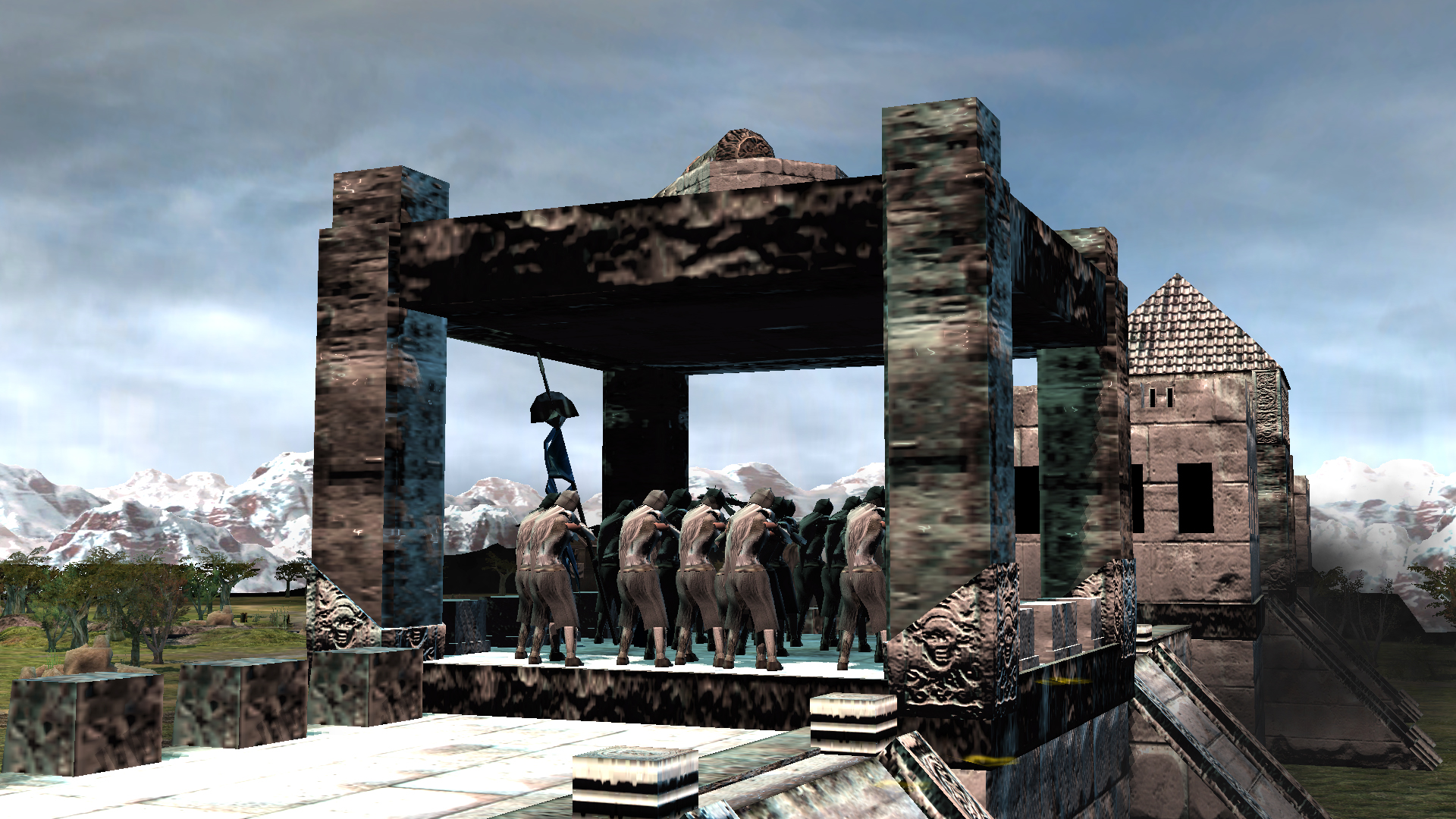 Platforms allow to place two types of guns: long-range and short-range.
Of course, units under platforms also have additional armor.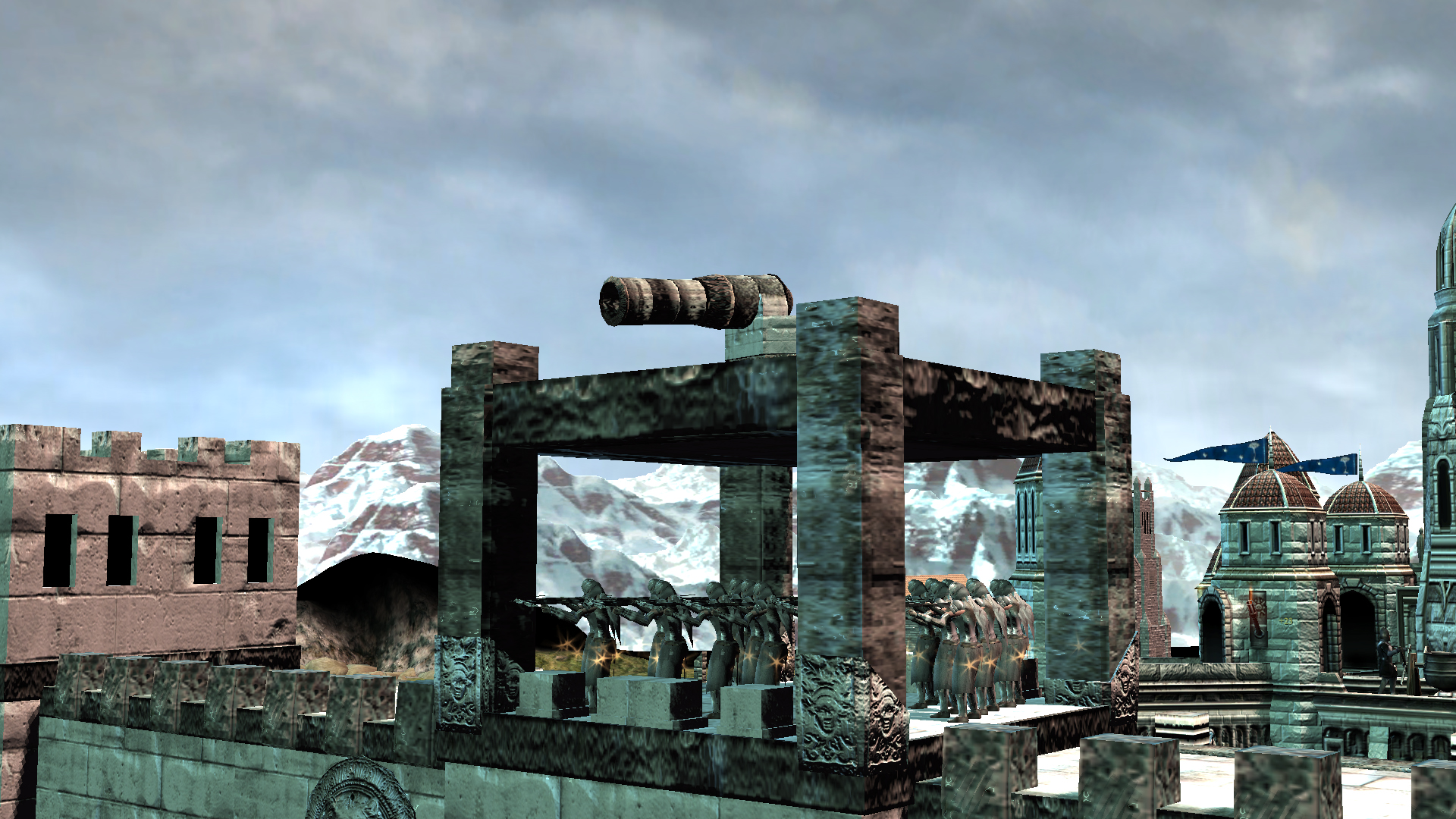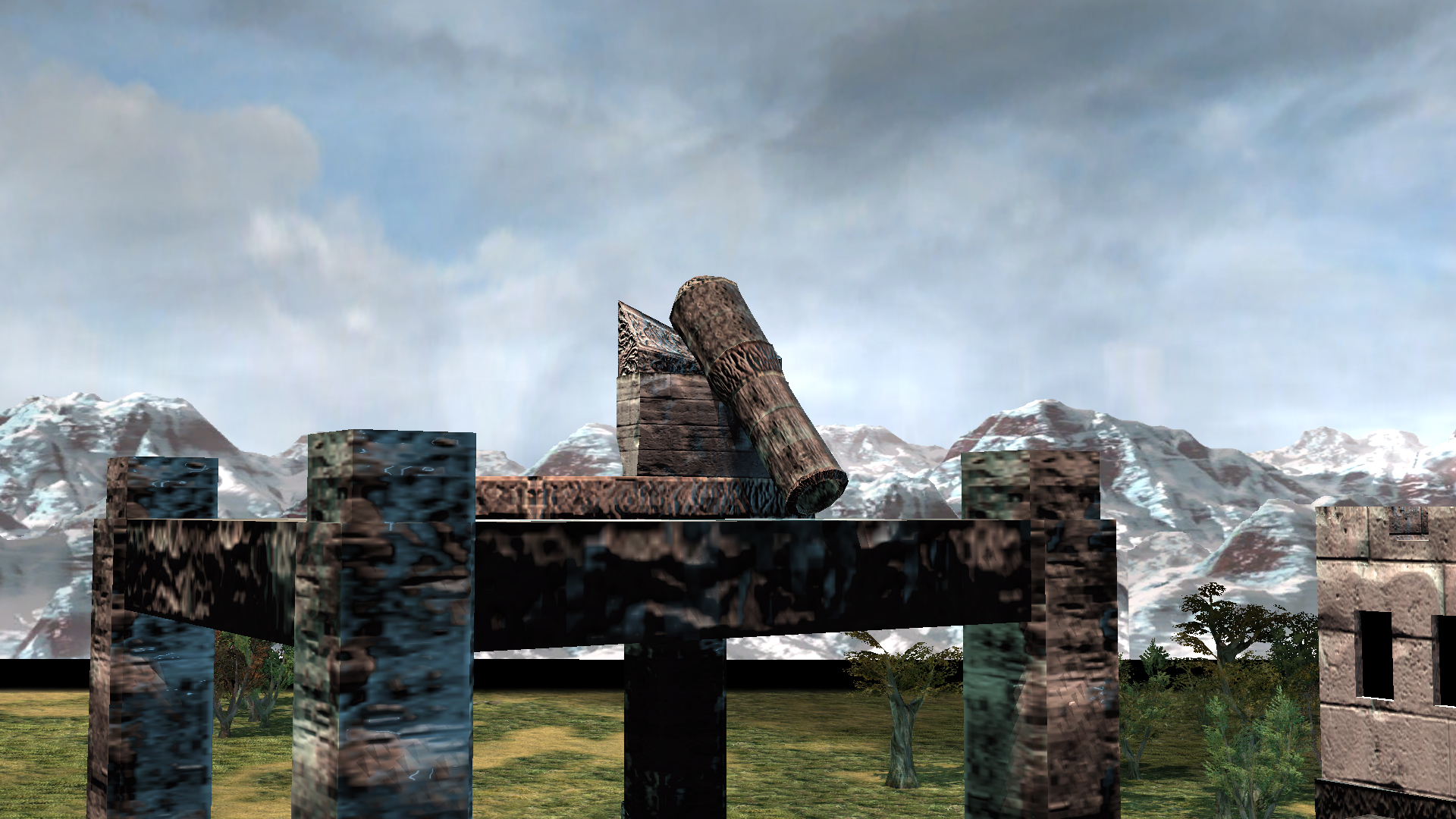 Above you can see long-ranged gun on the 1st screen and short-ranged on the 2nd.
First kind of artillery can attack targets on long distance, but if enemies come enough closer, this gun will not be able to attack. And conversely with other kind of guns.
Also square can be replaced by gates. Earlier this function was belonged to default walls, but with new structure of castles it's more logical to give it to squares: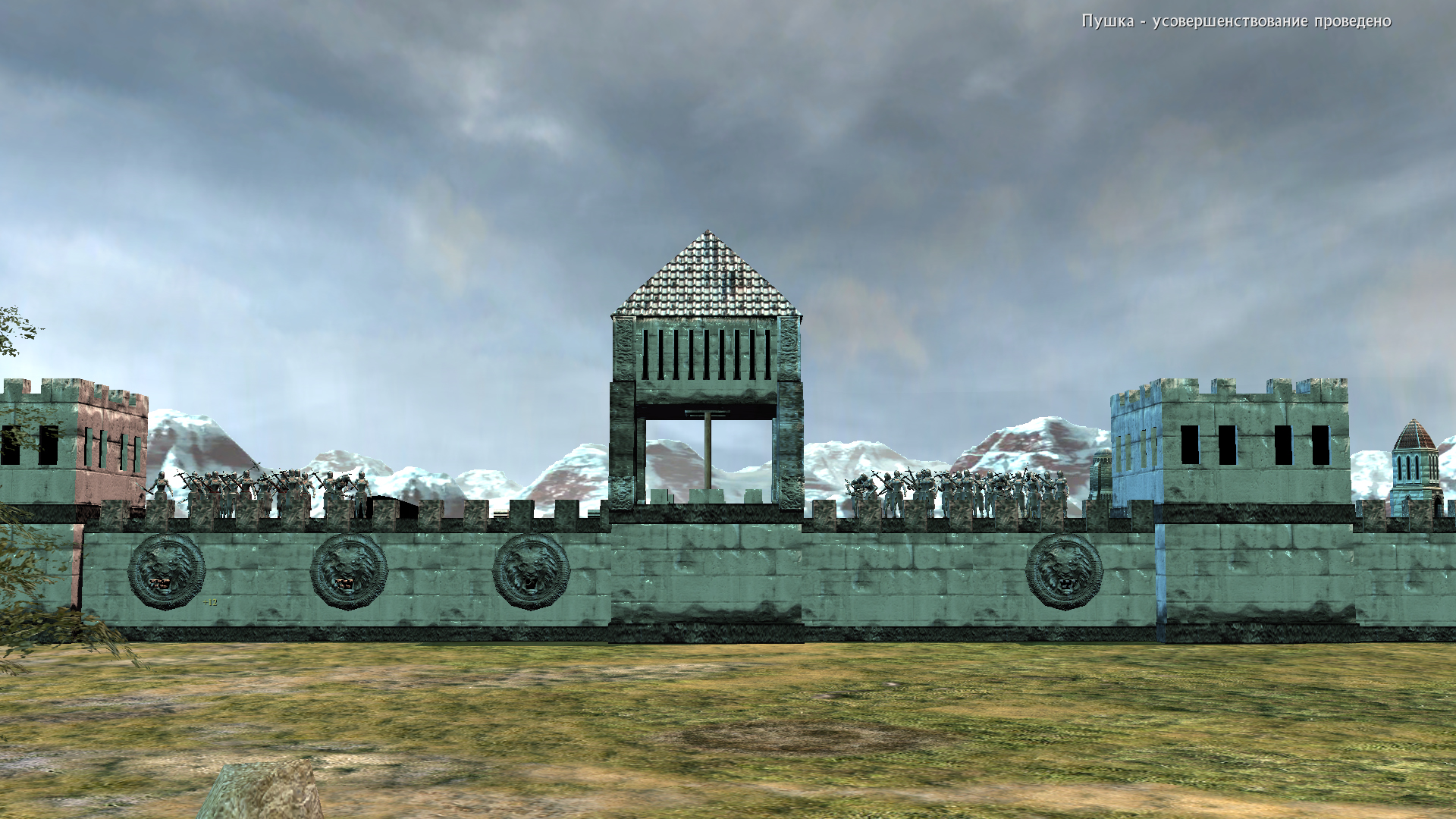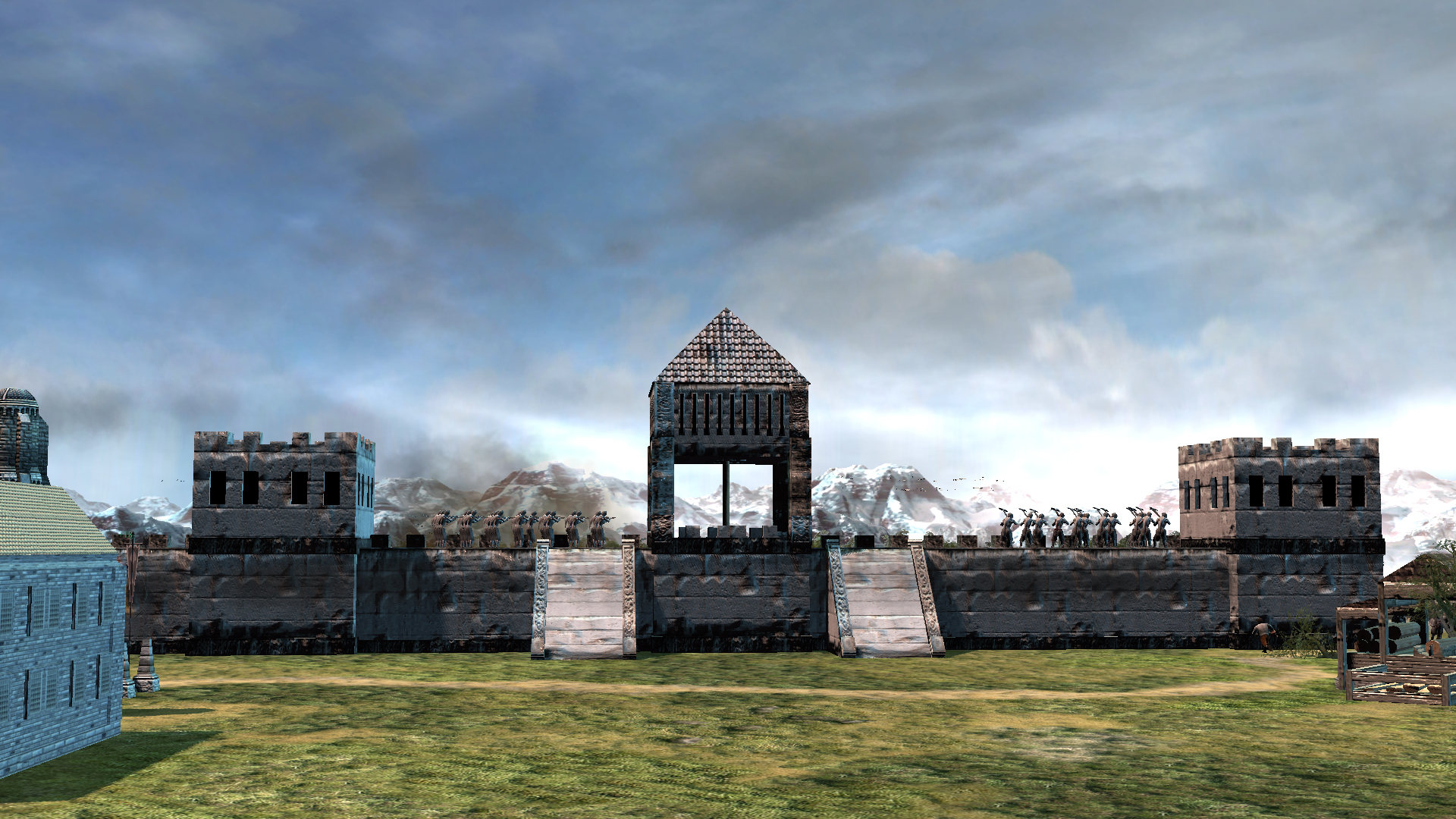 Hub-wall-stair-square-stair-wall-hub. It's fine to build gate in center of this scheme.
Segment of walls now can be expanded with gun (as in 1.0) or machine gun. I think it enough functionality of default walls.
So, that's all for now. See you.