Hi All,
today I wanted to show you a little bit of the development progress that has been done so far in SeaPort Tycoon.
If you want to check the previous update, please visit the previous article.
So what's new?
I've been focussing on polishing and debugging in the past few weeks - I will skip the script-parts for today, because I think it will be better to show them in motion pictures at a later point in time.
Today, I wanted to show you some images from the latest running version that I've been testing.
Please let me know what you think about it.
If you should have some questions, please let me know it - I will try to answer everything.
Thanks and have a great day!!


PORTS RECEIVE MASSIVE QUANTITIES OF CONTAINERS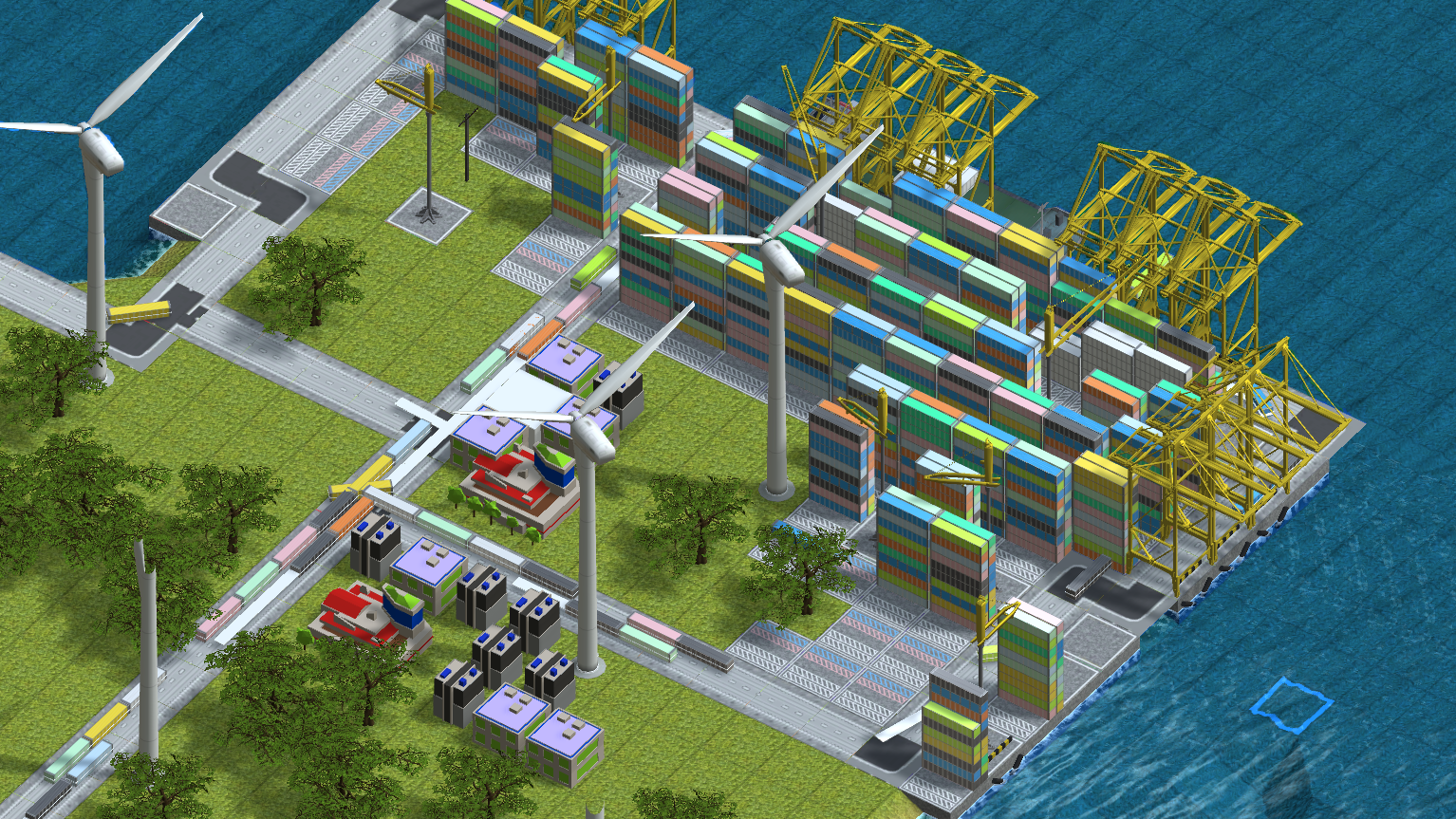 This small port area shows not only containers, but also office buildings to handle the traffic
as well as different types of docks - such as "classical" cranes and "rotational" cranes.
Both have an impact on the speed of unloading and loading of ships.
APART FROM STATIC DOCK CRANES, NOW ALSO CRANES ON RAILS GO ALONG THE SHIPS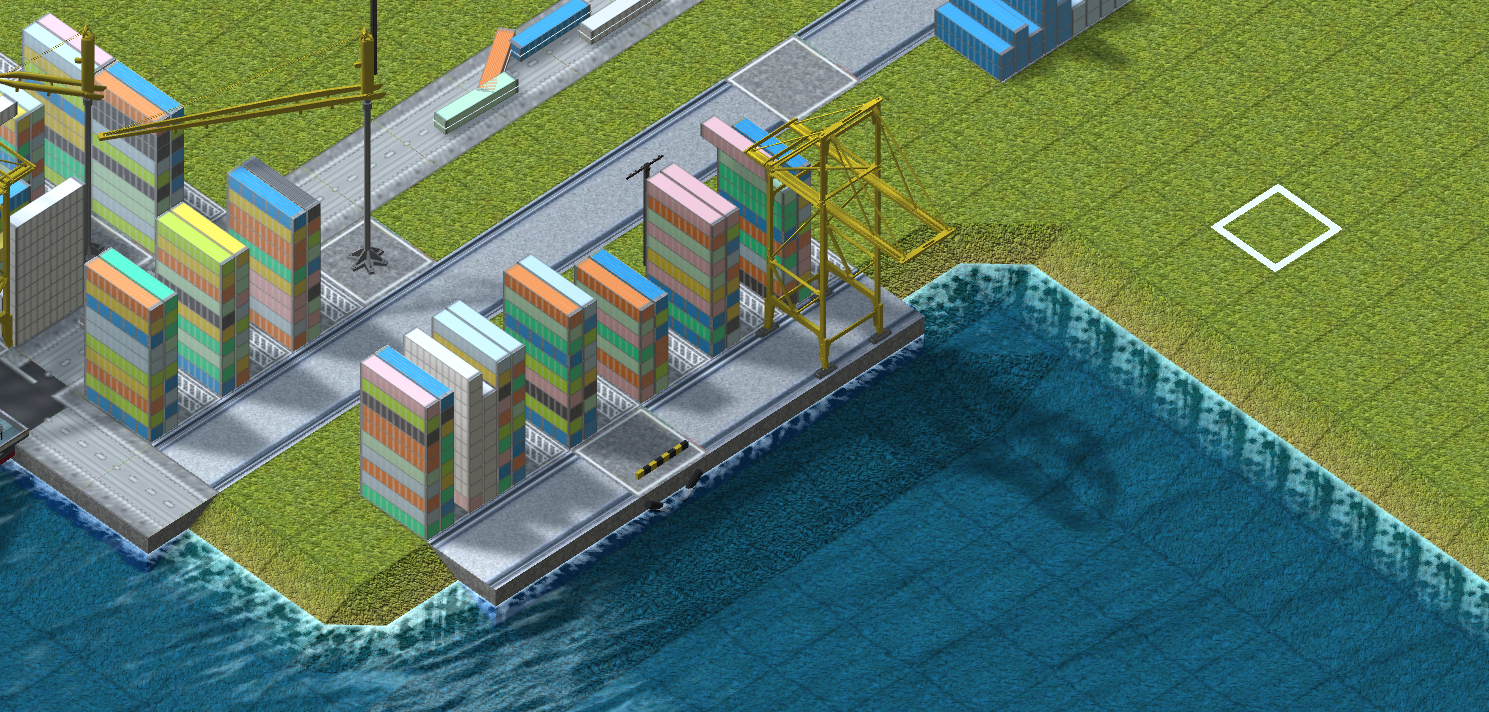 One part of the game will be CO2 Emissions and truck traffic.
To reduce the CO2 and keep traffic under control, rails can deployed within the port -
at the moment for cranes only - trains will follow at a later point in time.
RAIL ORIENTED CRANES MOVE ALONG THEIR PATHS ADDRESSING THE CORRESPONDING CONTAINER YARDS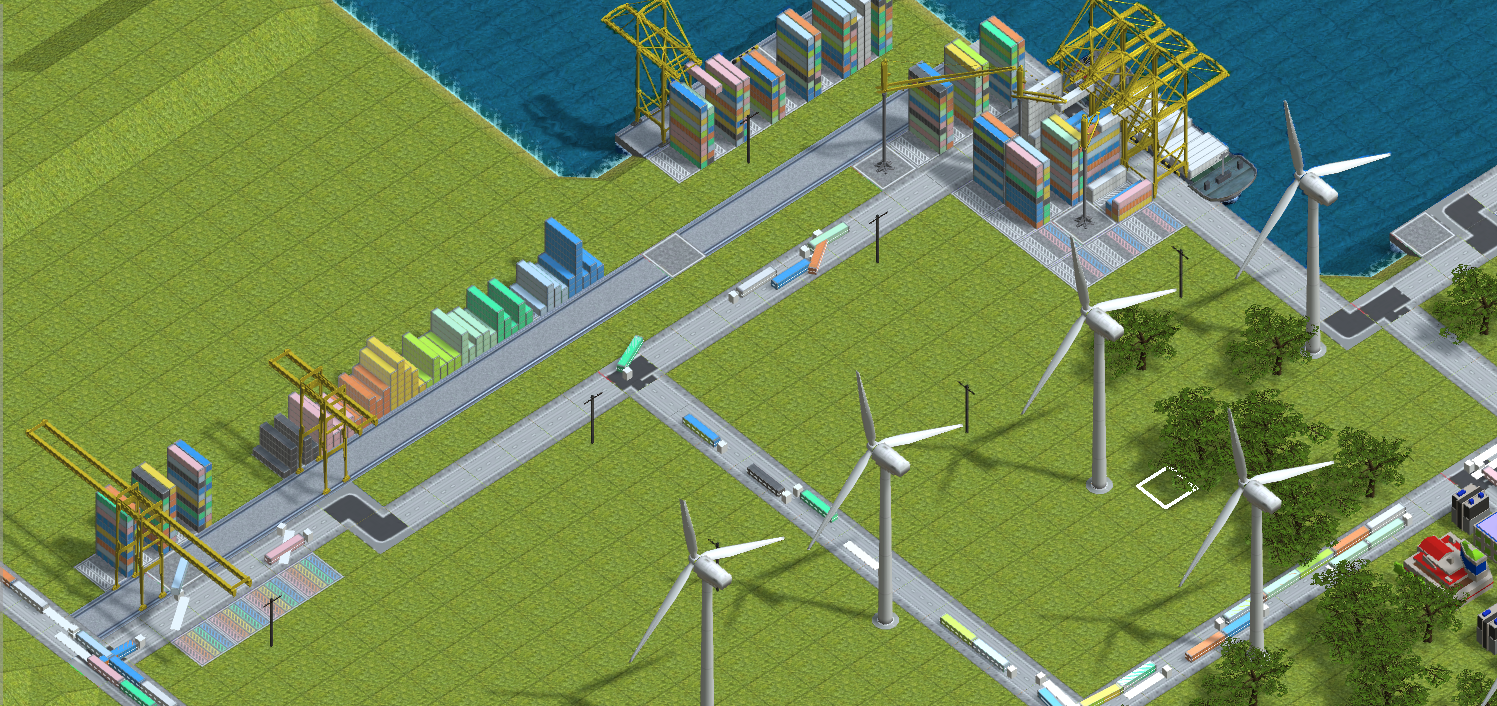 Rails are not just a part of the dock, but an integral part of the overall port.
T-shaped cranes (or harbour cranes) can be installed close to roads.
Their purpose is to bring the container to cranes which cannot or should not be addressed by trucks.
COLORS OF CONTAINERS INDICATE DESTINATIONS - SORTING WILL BE AN ESSENTIAL PART OF THE GAME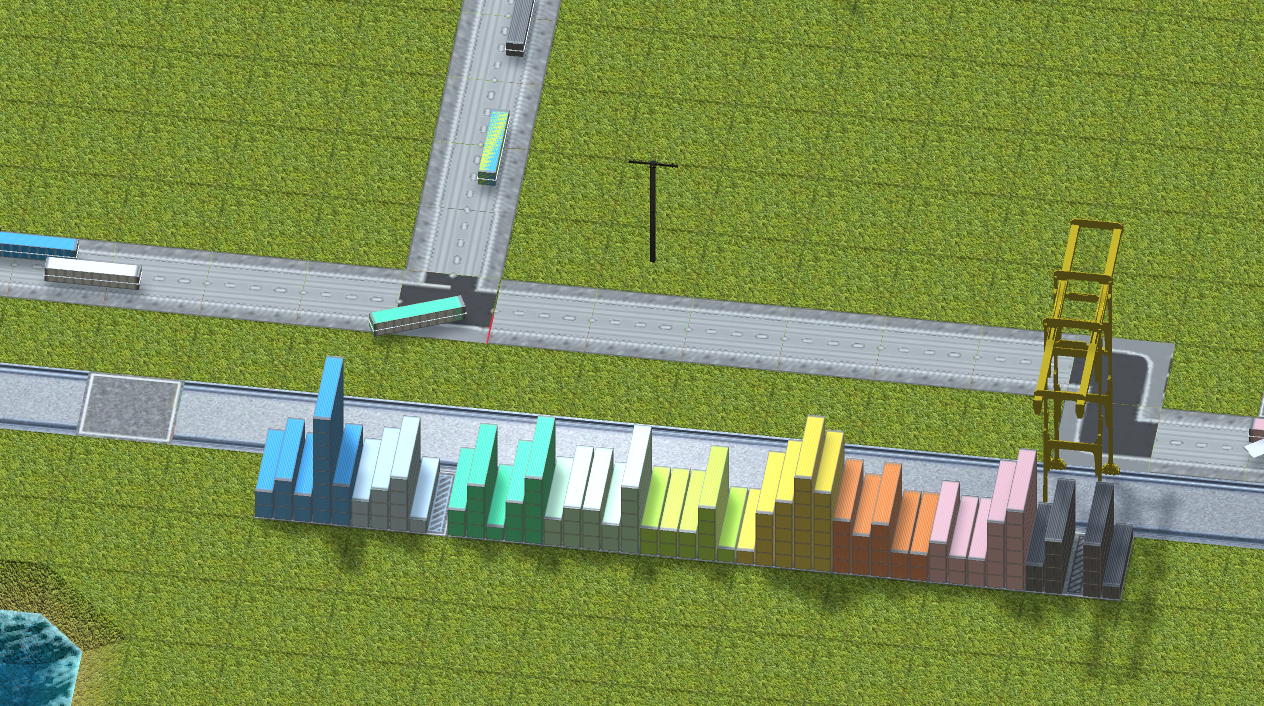 Sorting of containers is available - this feature is especially dedicated to managing destinations
within the port which have an impact on the overall game-economy. In other words,
mixing of container colors is great, sorting them is even better - welcome to tetris for advanced players ;-)