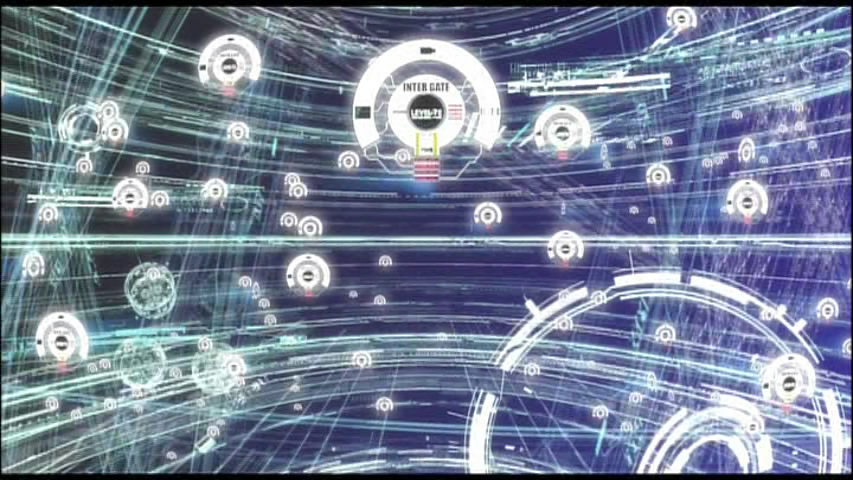 Science Based Games
Some of the more popular VR games on the App Store are science-based.
Parents want games for their kids that are not violent. I don't say this as a parent myself, but having multiple nieces, nephews, godchildren and attending more weddings every year, I hear this universally from the people in my personal circles.
VR lends itself well to science based subjects. There is something very technical about the medium. With game hardware that looks like it has been faxed from the future, it seems a natural for games that lean towards the experimental.
VR in the Media
First described by William Gibson in the early 80's, different visions of VR have been woven into our popular culture. Abstract graphics, floating planes and neon targets are often depicted. Line work, technical markings and sci-fi fonts are all standard fare. VR space is almost always shown as an abstracted environment, with simple shapes against empty voids. This look speaks to engineering, blueprints and technical diagrams. In a word, VR has been portrayed a bit 'sciencey.'
Gamers and Science
Gamers often come from the land of geeks, from the ranks of chess and math clubs, many with Estes rockets, M.C. Escher, and a great love for space exploration in their past. Perhaps this makes them more willing to entertain science based games.
It is hard to know without real data, but our hunch is that parents balancing their kids hunger for virtual entertainment with titles that are educational and avoid war-based metaphors is driving sales of these types of titles.
For us, it is a love for science, but more, it was a convenient metaphor for an arcade style shooter. We knew from the beginning that we wanted a colorful tunnel style game and this direction fit nicely.