Each of our Maps carries a bit of our story, a bit of our lives. Today, we'd love to share them with you:
The Backyard
Our programmer, Fred, lives in a cozy apartment in Montreal. This apartment has a cool backyard, where he organizes lots of barbecue parties and tries to plant tomatoes during summer. Yeah, I wrote that he "tries" because his tomatoes get attacked over and over by SQUIRRELS!
We suggested him to adopt a dog, but he said couldn't. So, to keep those squirrels away, we often hear Fred barking through the window and running to save his tomatoes before they disappear. Thank god winter is coming!
"The backyard" was our very first map, used on the first playtest and has a very low difficulty. It presents the game and its gameplay seamlessly.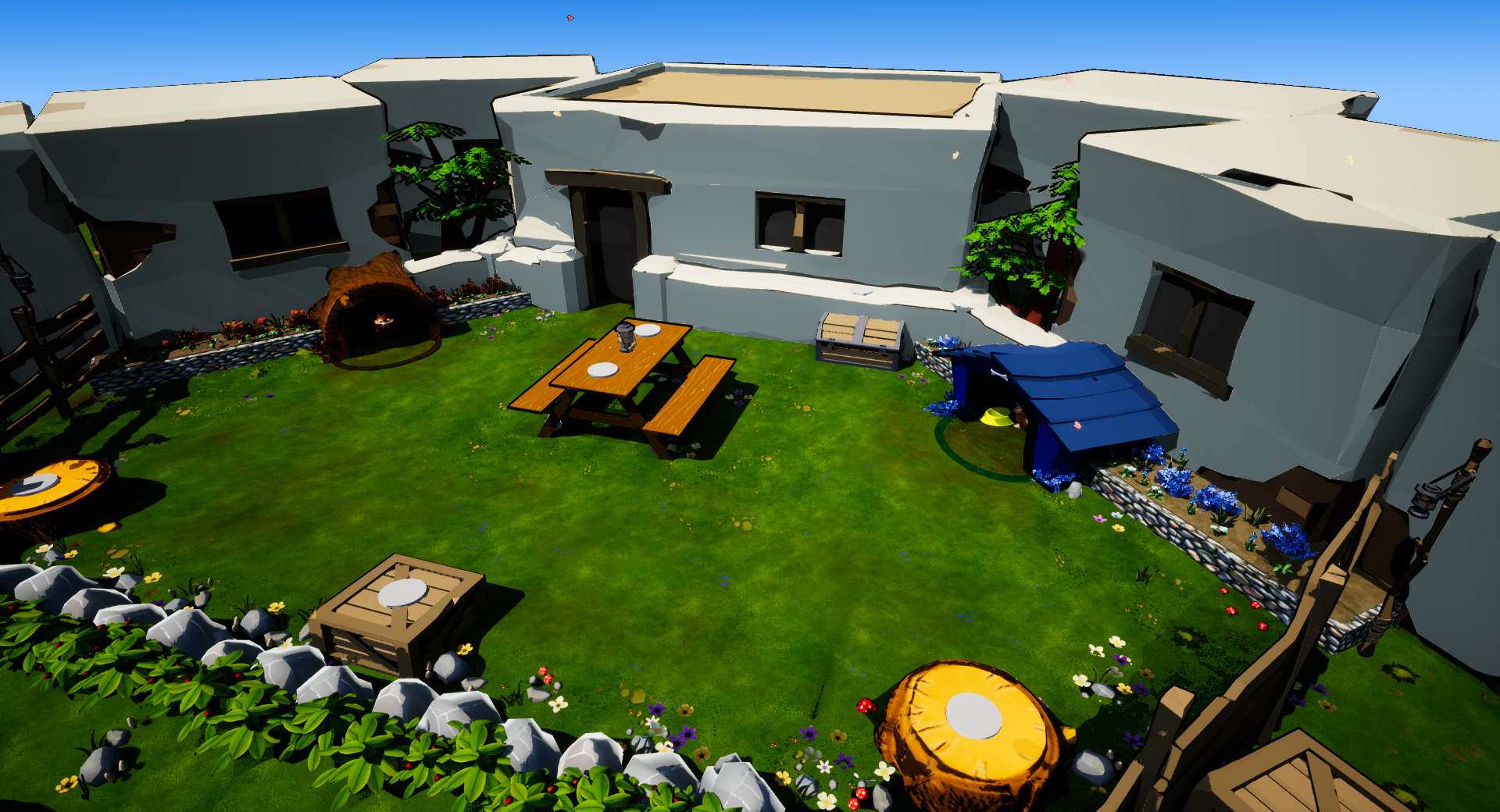 La Fontaine
During some of our first playtests, people would ask about our next map. One of the coolest suggestions – and we decided to take in – was to show a little bit of Montreal.
The map "La Fontaine" was inspired by a big park in the city that has this same name. This park is the meetup point for beach volley matches, barbecues, and picnics of our crew, so we thought it would be nice to honor it. It also has a closed area for dogs to play and it's full of squirrels that are not afraid to join our parties and eat some chips.
The map is waaay bigger than the others and has a crocodile that eats dogs and squirrels that come for a swim. Well, the REAL La Fontaine park has only a fountain and ducks, but our dev said those were boring, so there you go.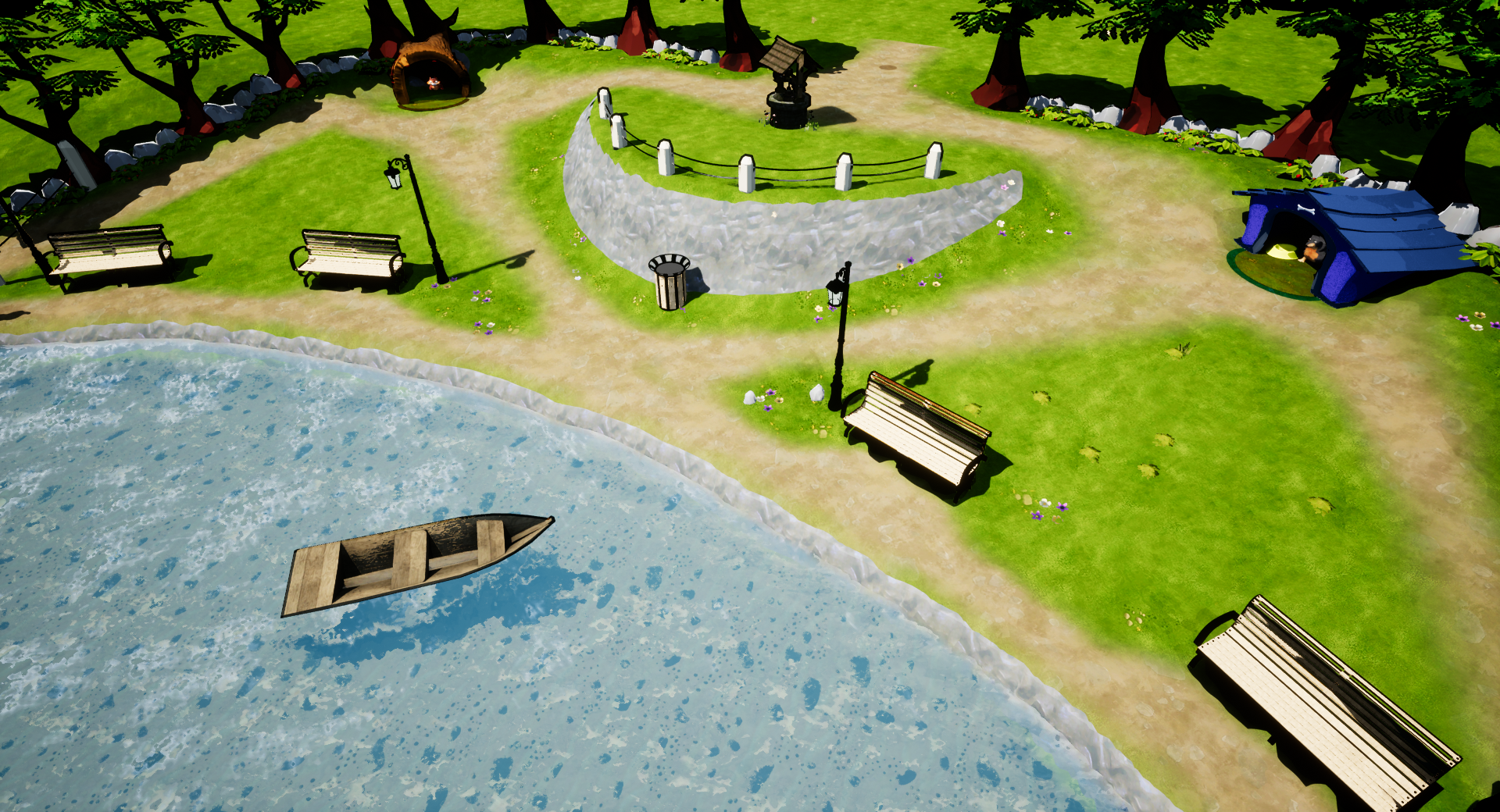 The Chute
This was the second map we developed and, gotta admit, this one is HARDCORE. Right after playing The Backyard, our testers would come to The Chute for one more round of goals and squirrel-beating (sorry, dog person here!) they wouldn't stop dying!
OMG, what a freaking hard map! The water stream on the top can drag you until you fall out of the map; then every time you get a punch, there's a risk of falling again. As if it wasn't hard enough, those tiny bridges in the middle can be lifted to avoid others to cross.

But, it's like Fred says: "This game is easy to play, but hard to master." After many cruel deaths in The Chute, our testers and I got the drill and now manage to score in some inexplicable ways! It's a fun map, but not for beginners at all, hence I decided to only talk about it now.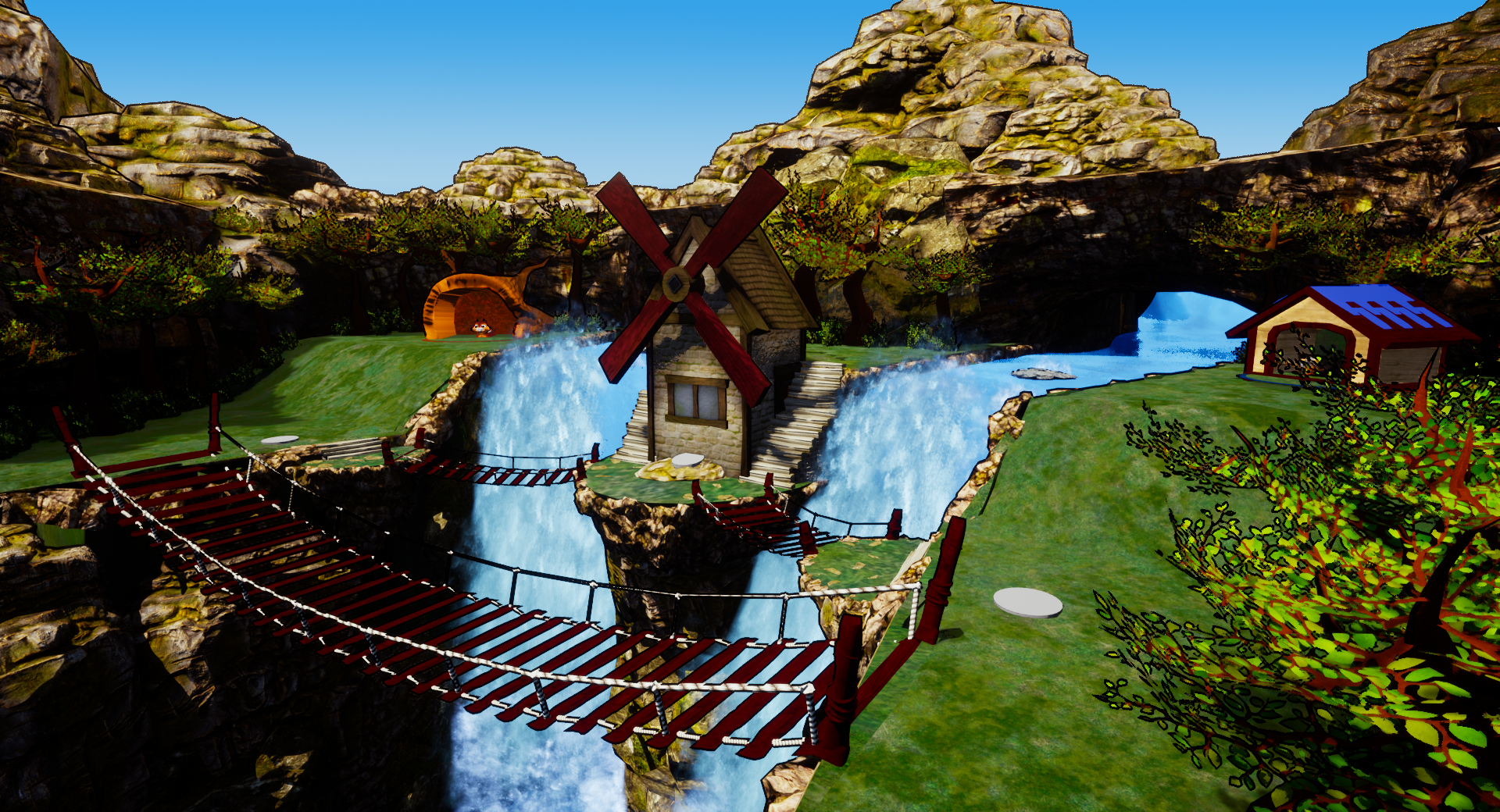 Our next maps:
Right now, we are discussing what/how our next maps should be, what challenges it should have. I, for sure, want to see a map on space. A SPACE DOG! What about you? What would you like to see next?