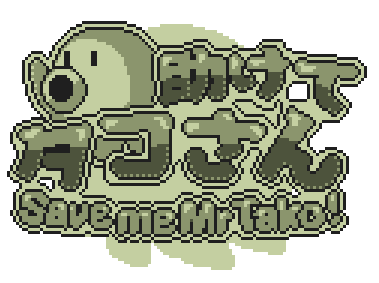 Hello! It's been a long time since I have written about any news here (since last Christmas actually). It's time to fix that. A lot of things happened this year: My life changed drastically, and some dreams came true for Tako. Here is what happened in 2017:
I) Becoming a full-time Indie
As you may know, I started to work on Tako-San in 2014, in my free time during my studies and then my job. After going to
Tokyo Game Show
last year, I was confident enough to make a big decision, leaving my job at Persistant Studios and becoming a full-time indie game developer. And that's what I did in January, leaving Paris (after living there for five years) to return to my hometown in the south. It was hard. I had to say goodbye to many friends, but I don't regret it, as it paid off. I still have my student loan to repay, so I moved into my parents' house, where I had time to work and focus all my energy on the game. Then I did all the paperwork to get my "one-person company" status.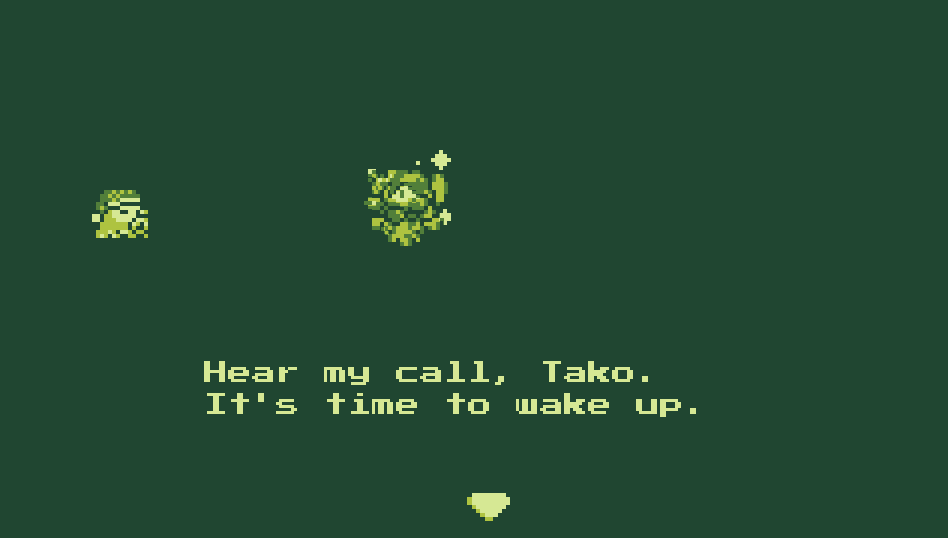 Just before leaving Paris, I contacted a street artist (
Gzup.fr
), and he agreed to put some Tako art in the Parisian streets (he is a big fan of Wonder Boy). This way a part of me was able to remain in the city where I evolved so much.

II) Signing with a publisher: Nicalis
The other thing that gave me enough confidence to leave Paris was the discussions with Nicalis. We had been exchanging emails since 2015, even if I wasn't searching for a publisher at that time. We finally met each other at the Tokyo Game Show. Soon after that we start talking about the "
Nintendo NX
" and publishing. The negotiations took longer than expected, leaving me with almost no news for three months. During that time I continued to work on the third act of the game. It was very scary, but fortunately they came back in May and everything was set up. We signed the contract just in time for…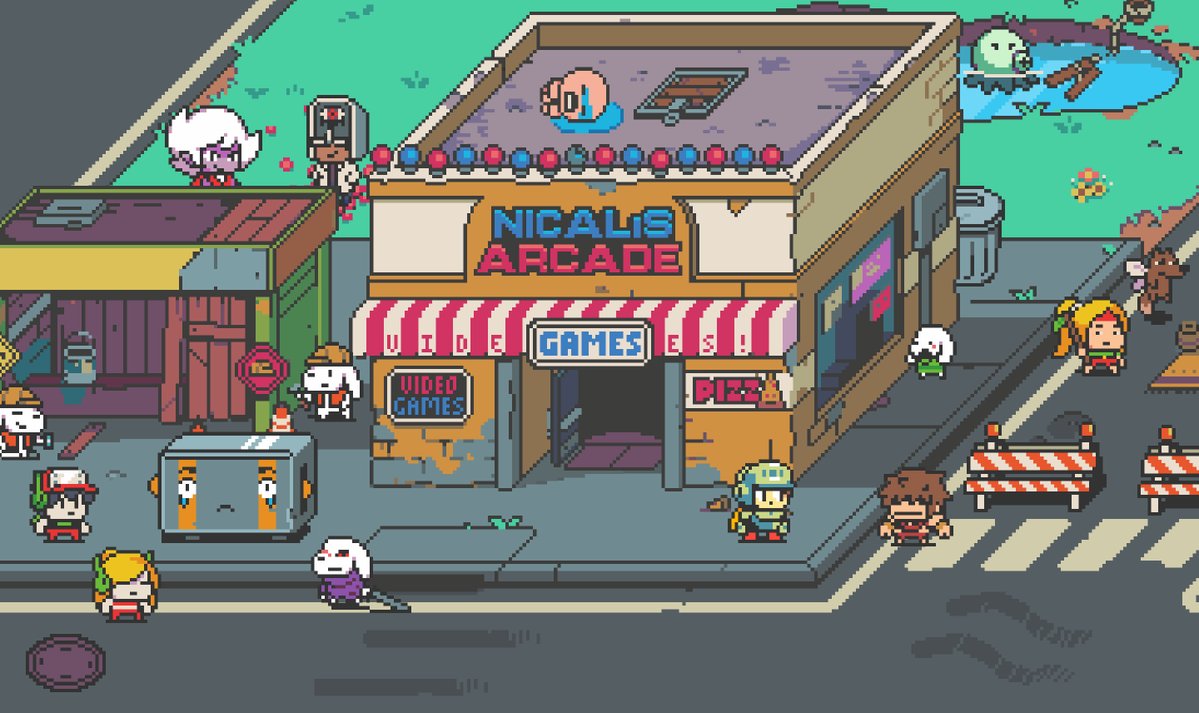 III) Return to Japan
I wasn't expecting to return to Japan so quickly, but Tako was selected for
Tokyo Indie Fest
and
BitSummit
! This time there was no need to make a crowdfunding campaign, thanks to Nicalis. Valentin Seiche made another cool artwork for the trip! (
his tumblr
). It was one of the best events of my life. I met awesome people (including many inspiring developers), got to visit Japan more (especially Kyoto) and ate delicious food (basically everything). I also showcased Tako in a bar in Tokyo (
Twitter.com
), and met with Japanese game industry veterans again. It's a tough battle between Stunfest and BitSummit for the best indie event in my heart, and I hope I'll be able to attend both events next year. Now that I live far from everything, it's easy to lose track of time...but these events refilled my batteries and gave me new ideas for the final part of the game.

IV) Finishing the content
The whole summer of 2017 was dedicated to
finishing the content of the game
, which I did!
Every piece of the universe I created fit together as planned. I made every elements in the order of its appearance in the game, so the last dungeon and the final scene were actually the last things I created, and they took a long time to make. But I managed to put everything I envisioned in the game. I didn't think that it would end up as such a vast world. It feels like a JRPG trapped in a platformer, but I'm really proud of it.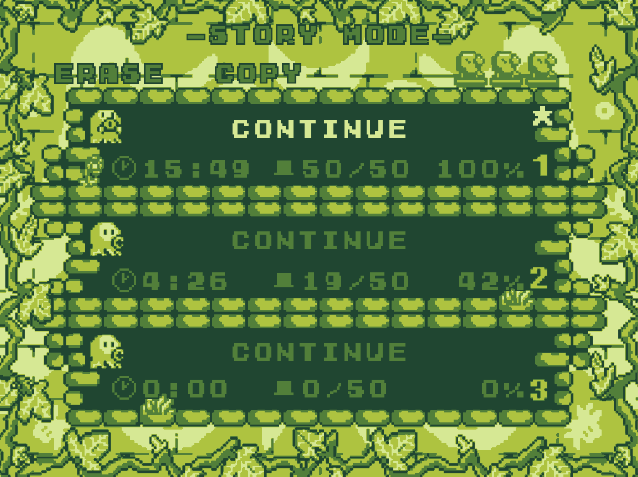 I want to thank
Marc-Antoine Archier
(
his Twitter
) again. He did an amazing job on the game's soundtrack, with
more than 100 tracks
that gave life to this world. I can't wait for all of you to listen.
While I was finishing the content, Nicalis started working on the
Switch port
of the game. They also helped to implement cool new features, including
Widescreen support
(so now you can choose between 4:3 or 16:9 aspect ratio) and
Backgrounds
(like the Super Game Boy had on the Super Famicom). I'll tell you more about this in the next news.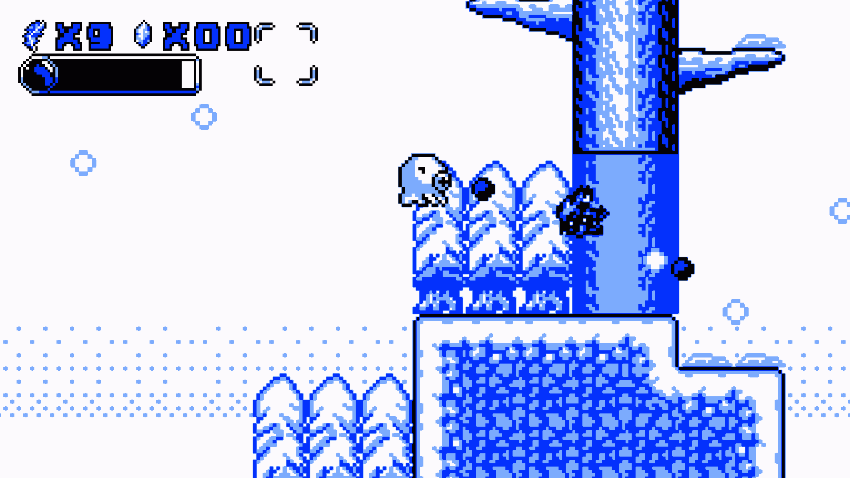 I also got the time to finish all the sidequests and
Easter eggs
, including the appearance of indie game characters. Will you find them all?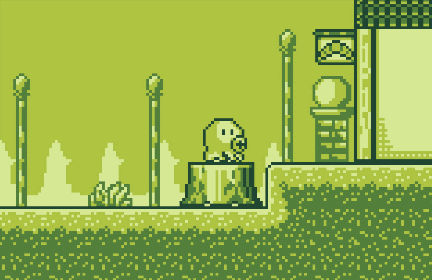 Then the
Switch version
of the game was announced on
August 29
(as well as the fact that Nicalis will publish the game).
V) PAX and party in the USA
Right after that, I went to another adventure: going to the US for the first time in my life to showcase Tako at
PAX West
!
It was a rock and roll adventure. I met many new people, like the Shovel Knight team—they gave me a plushie to congratulate me for my work! In all the events I attended this year I met people I know from internet thanks to the project, and I'm happy to count them as friend now. I also got the chance to visit Nintendo of America. As Tako was just announced for the Switch, many people were very excited and came to the booth. They were not disappointed, and got one of these cute
goodies
. It was also the first time I saw the game running on the Switch. It felt incredible.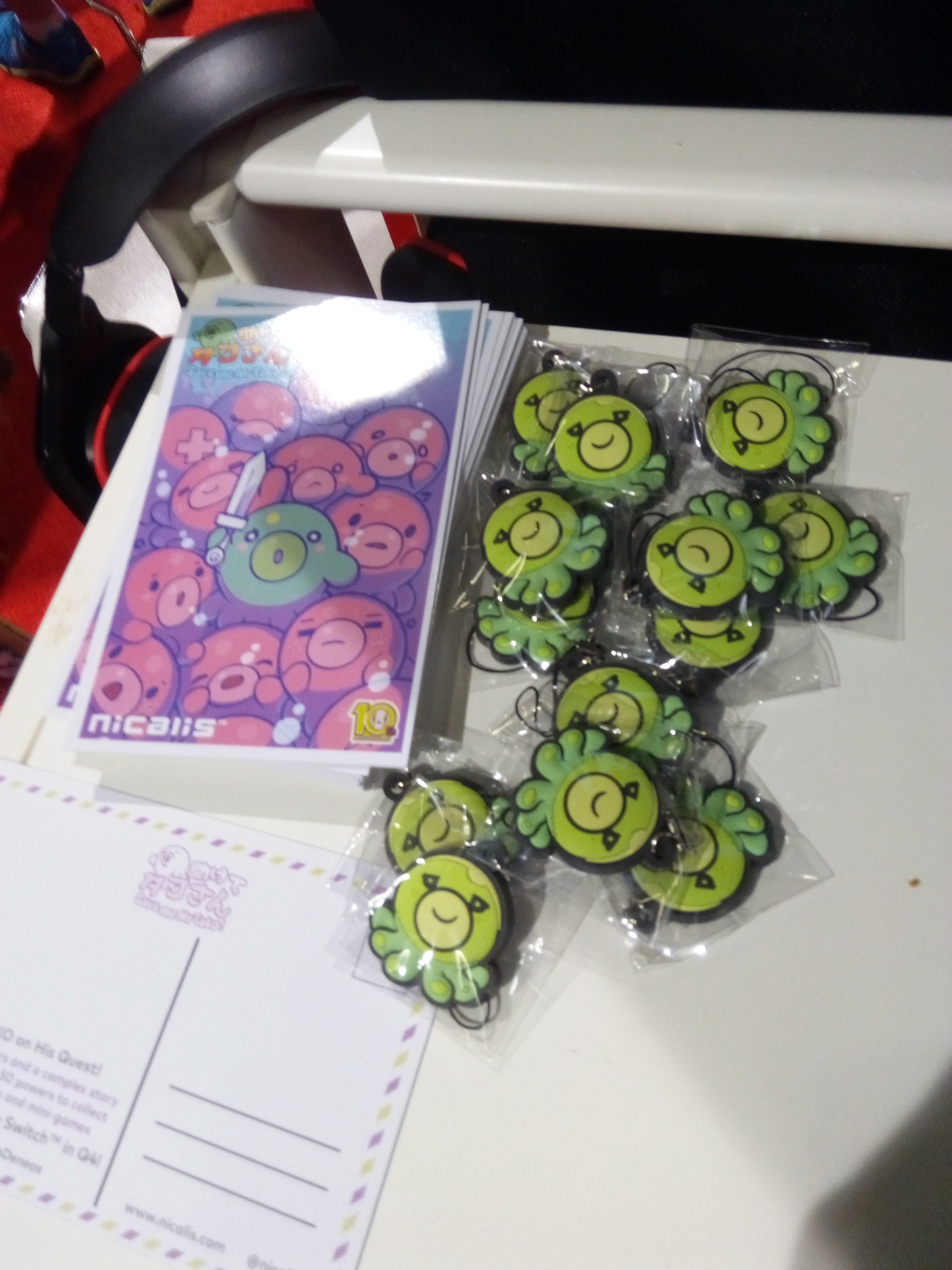 Here is one presentation of the game we did live on
Twitch
with Tyrone from Nicalis. Just five minutes before we started, he told me to answer their questions in French to prank them. It was fun.
After a week in America I went back to France, while Tako also made an appearance at
BICFest
, in South Korea.

VI) Port and QA
After those trips, it was time to get back to work, to polish and debug the game. That's what we have been doing since September with Nicalis. I had to play the game over and over again, tracking bugs and issues, as well as polishing details. Then, the Nicalis testers started playtesting the game too (and found funny bugs I missed!).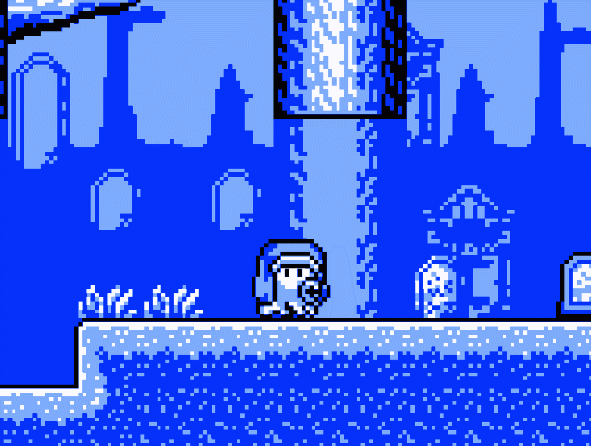 The playtesting phase helped improve many details in the game, especially around the difficulty level. For example, if you die against a boss, we added a bubble to help you return directly to it (instead of playing through the whole dungeon again).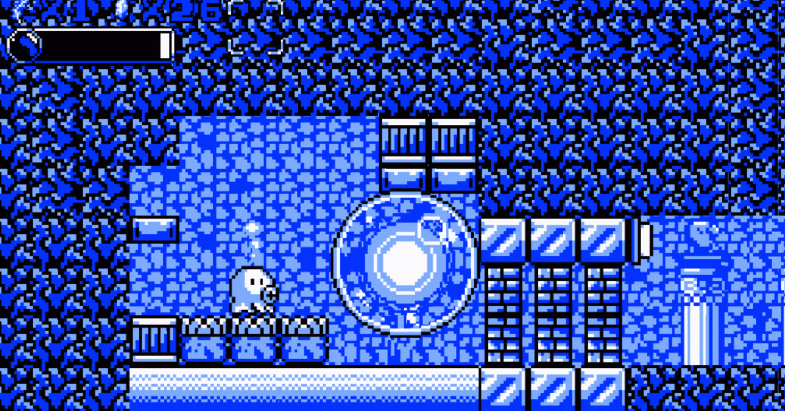 As the QA took longer than expected, it gave me extra time to add the
Boss Mode
in the game. So you'll be able to find it after beating the game!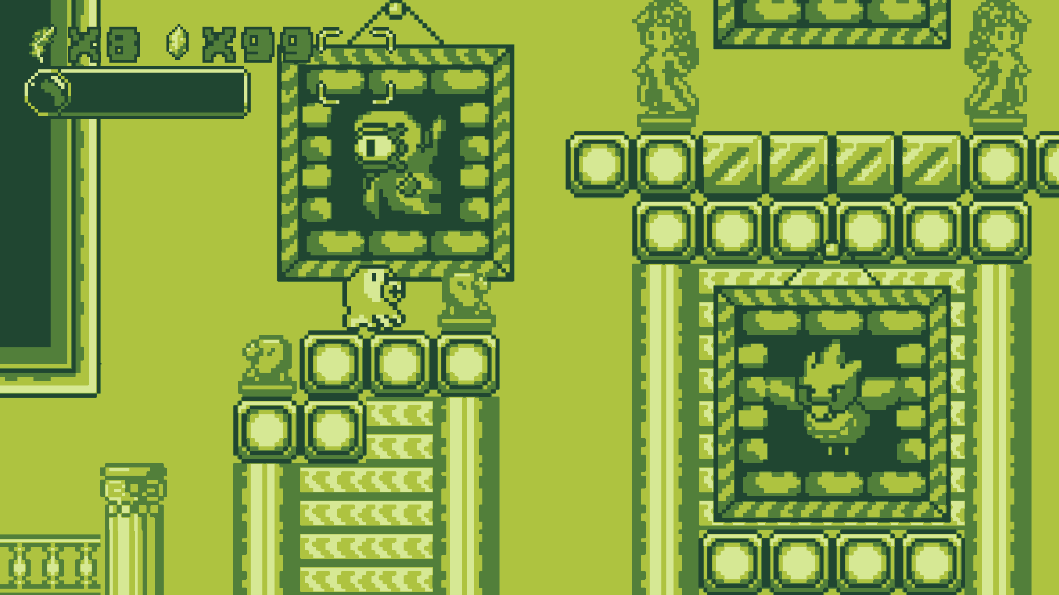 In December, I went back to Paris to do my first full playthrough of the game on the Switch. The game is now almost ready for submission.
Unfortunately we won't be able to release it in 2017, but it will be released as soon as possible next year.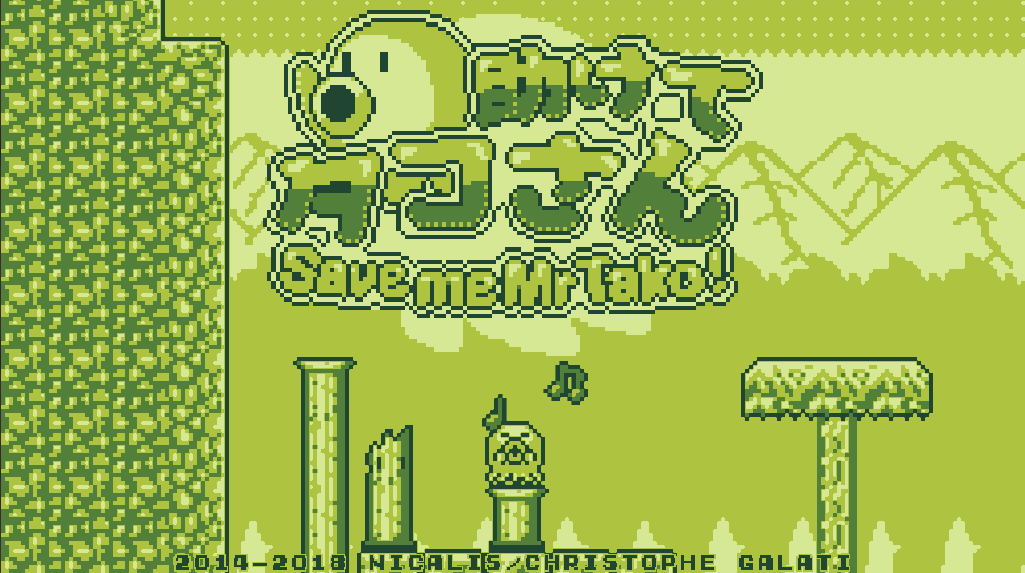 This year has been quite a rollercoaster, full of hard work, but everything is now ready for me to rock next year. My work on the game is almost over and I have to start thinking of my next projects. I'll be writing my next news on the Nicalis blog! (
Blog.nicalis.com
). Everything will change for me next year, and I hope all your dreams will come true. I wish you all a Merry Christmas and a happy new year, and can't wait for all of you to experience the game. I said it last year, but this time
2018 will really be the year of Tako!