Hello friends!
I am glad you are interested in Sandsiah! My name is Alex and I am the solo dev working on it (using UE4).
Sandsiah is a single player game inspired by old fantasy FPSs like Heretic and Hexen. The game happens in a world where steampunk and magic mix with a slight visual influence of Arabic themes.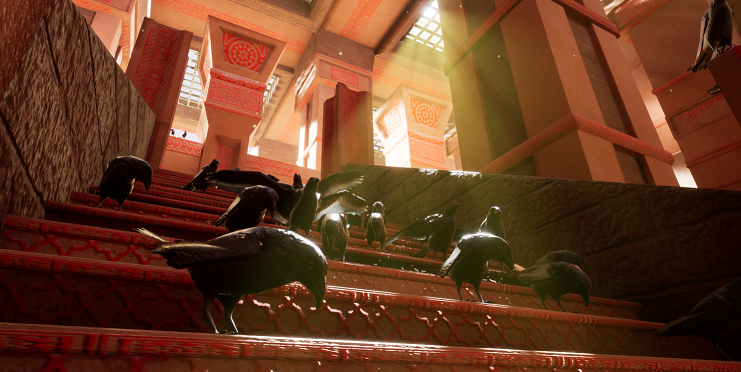 I consider it a retro/boomer shooter and even though it doesn't use visuals that remind you that much of the original references, it does have the mechanics of older FPSs: no auto healing, no reloading, no cover system. One important design decision is also no maps (mini or full) or things pointing where to go. I'd rather you look at the game than at a map!
The game is planned to have 10 levels all over the mythical Golden City, where the main character, The Fallen King, once ruled before being banished from the planet by evil Djinn invaders. The game starts 10 years after this banishing, just as he returns to the city with a score to settle. The game will have levels in environments like palaces, temples, mines, factories, a prison and a mage academy. I expect it to last about 5 hours but there is an upgrade system, 3 difficulty levels and hard to find secrets which probably will make you want to have a second go (and hopefully a third!).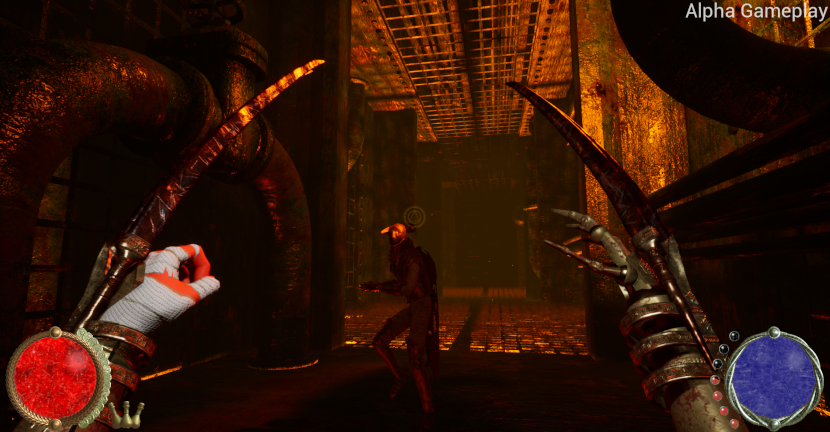 The types of enemies you will face are flame-sword wielding soldiers, gas bomb troopers, arch-mages, metal automatons, zombie thralls, grotesque flesh abominations and more. I think some of the enemies are really unusual and I hope you have fun figuring it out how to beat them. The same goes for bosses, there are no bosses which are just re-skins of common enemies with extra HP, they all will have unique designs and levels and I hope the fights with them are memorable and tense for you!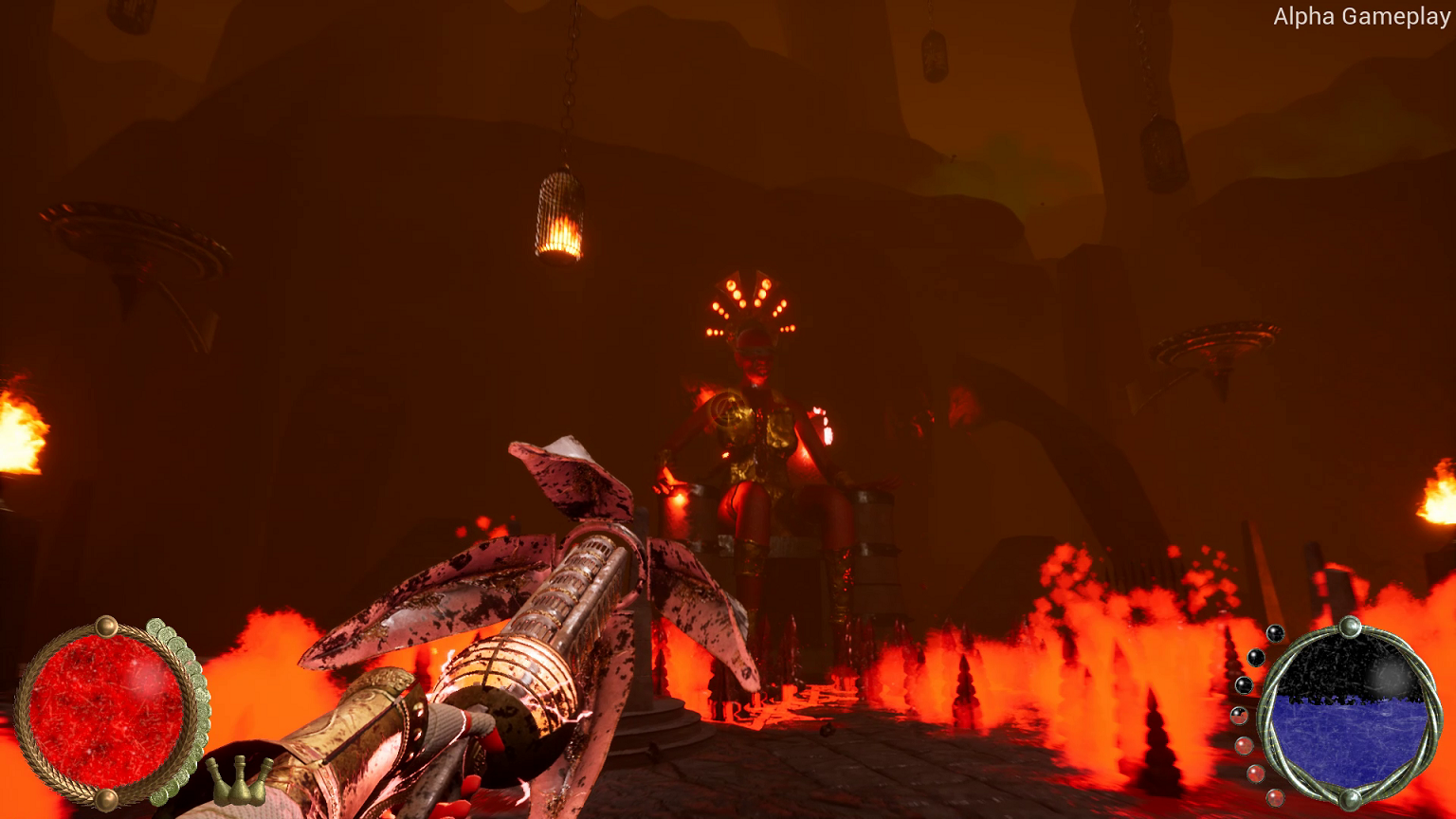 Of course all FPSs need great weapons and I trying to design them to be high fantasy instruments that fit well into the world. They will all be based on elements of fire, ice or electricity and have different effects on enemies. Fiery explosions might explode or burn the enemies to ashes, frost weapons can turn them into icy statues while electricity can shock and stun your foes. Additionally, the weapons elemental effects can be use to interact with the world, like plugging leaks by freezing the gas coming out of it, for example. Weapons have a main fire mode and a unlockable alt-fire and include: a freezing shotgun, a firestaff, a shock bolt "machine gun", an ice throwing sword, a blast mining tool and a powerful staff of lightning.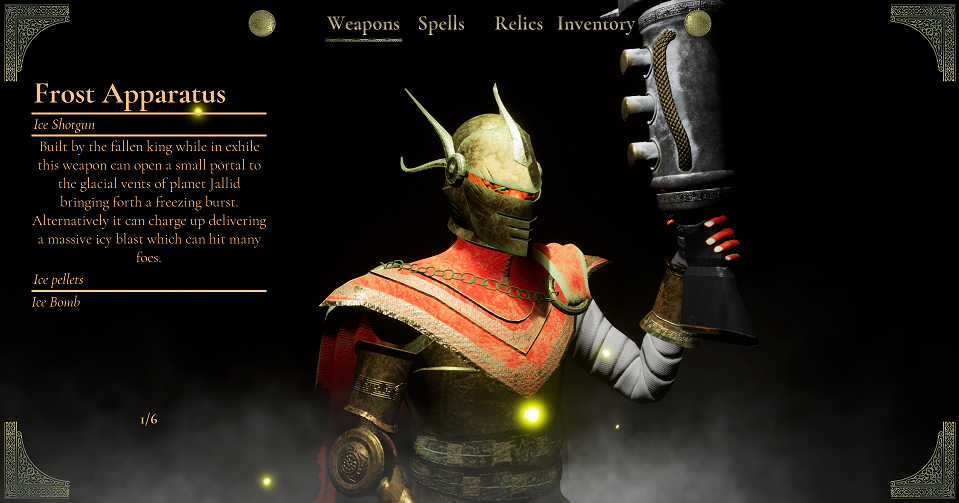 In addition to magic weapons you will have melee and thrown weapons, those are less powerful but can get you out of trouble if you run out of mana. I really hope you enjoy using the Desert Star or the Iron Cactus!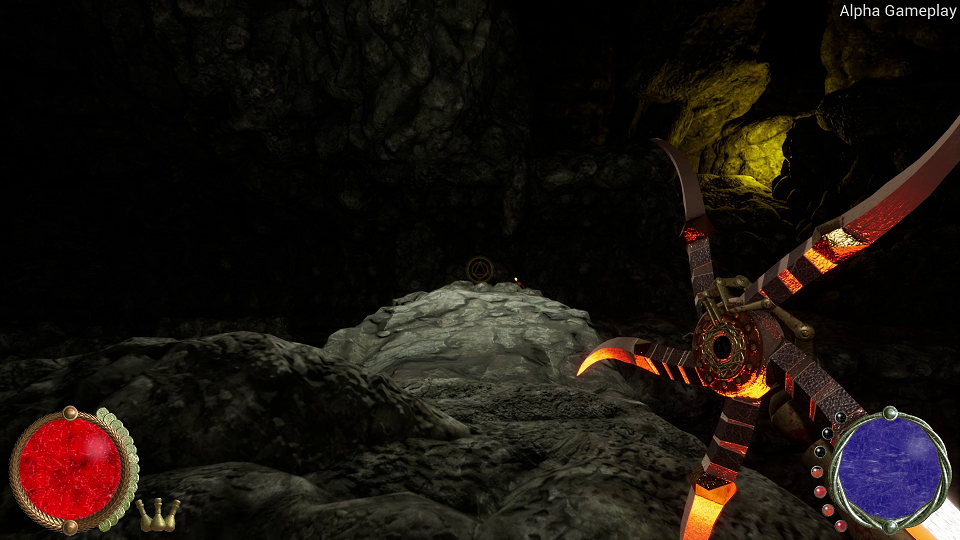 Finally, the uber weapons of the game are the Dark Tome spells, those use a different type of energy you can only get in certain conditions but are super powerful. Amongst the spells are the ability to bind enemies in razor sharp chains, summon man-eating flocks of ravens or even call forth a huge tornado. This spells can be used to get you out of hard spots or just to crush hordes of foes!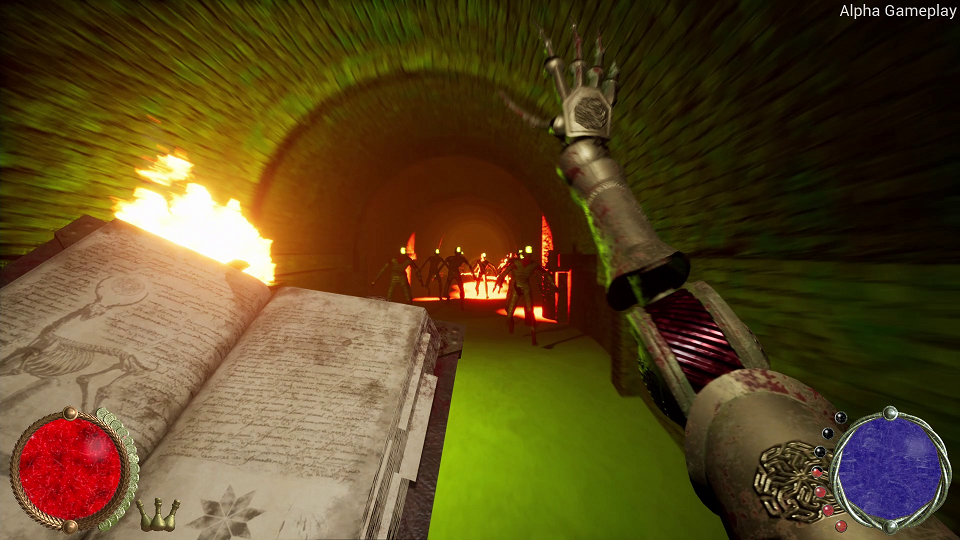 Thanks for reading this. It is my first attempt at making a game and I am super excited to share this with you soon.
More info on the game:
Sharp Rocks Games Twitter (most frequent updates)
Youtube Channel (a full trailer there after 14th, August/21)
Overview:
Where will it be available?
It will be available on Steam on the near future or you can check it out on Itch.io.
When will it be released?
Somewhere in the 2nd part of 2022.
Does Sandsiah have a demo?
Not yet. Join our Discord server to get early demo access Discord.gg
Will my PC be able run it?
At this moment I can guarantee you it will run on a GTX 1050Ti with 8Gb. With lower graphical settings probably less than that.