Setting deadlines in any project is hard, and videogames is maybe one of the hardest type of project to plan and deliver on time. It happens to big productions, even more for little studios like Delirium. This week was supposed to be the last one for the first stage of our Early Access, with the Saloon in the game open for you.

Technically we are not late. With today's update the saloon opens its doors, and from now you'll be able to lose all these dollars you earn by dueling (not really, more of this later) in something as topical in the Western genre as Poker.

But this is an Early Access to the Saloon's update because we have not been able to deliver all the features and stability to this feature. From today to (hopefully) next Thursday you can play and help us to test the Poker, find some incongruences and bugs until we reach the desired stability and we launch it officially.

How to play PokerWhen you enter the game you will see that the Saloon doors are open now. Just teleport inside to go to this new area.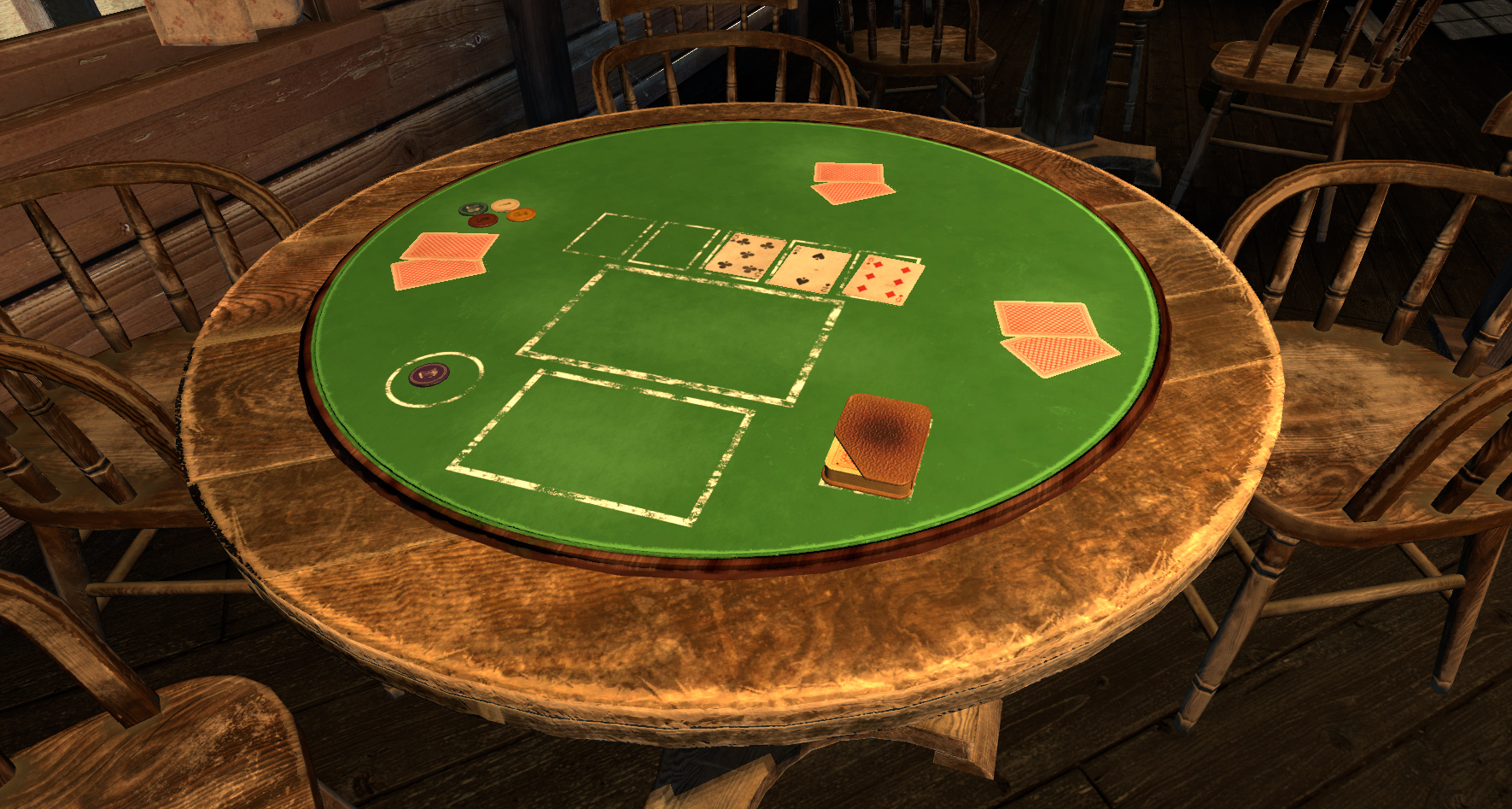 Only 4 tables can be created for the moment, with 4 players each. We don't have AI for the poker, you can only play with other real players.

If you go to the first table you'll see a poster there. It will let you create or join one existing non full table.

Once in the table a play will last 5 rounds of Texas Hold'em. A player can join later if the table is not full. Every round one player will be the dealer that will be in charge of giving cards (by using the trigger in the card stack). As in real life, one player will start with a small bet, then next with the big bet and once raised and matched, the first two cards will be drawn for every player, bets will be done and more cards will be drawn. I think I don't need to teach you how to play.

Simply take into account that a red ball will indicate the turn in the player and you will have to interact with your money to raise the bet. Touch the table border to check and not bet. Touch the money to add to a bet and touch the bet stack to subtract money of the bet.

It's hard to tell, but easy to use. Please tell us what problems do you encounter to be able to easy the interface usability.

Your money is safeOk, it's an early version of the poker and we don't want you to lose money due to bugs and other nasty situations. For now, every time you play you'll have $100 cash, the house pays ;)