Modularity
The key for creating the rooms for the game is to have a set of pieces that we can easily put together in a modular way. Some of these pieces will be general structure of the room, such as the walls, the floor, the ceilings, structural pillars and balcony pieces.
Here are the modular pieces for the general structure of the rooms: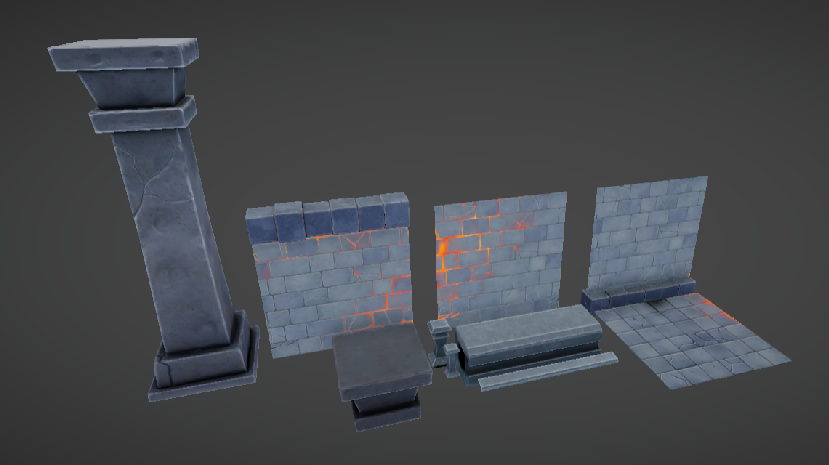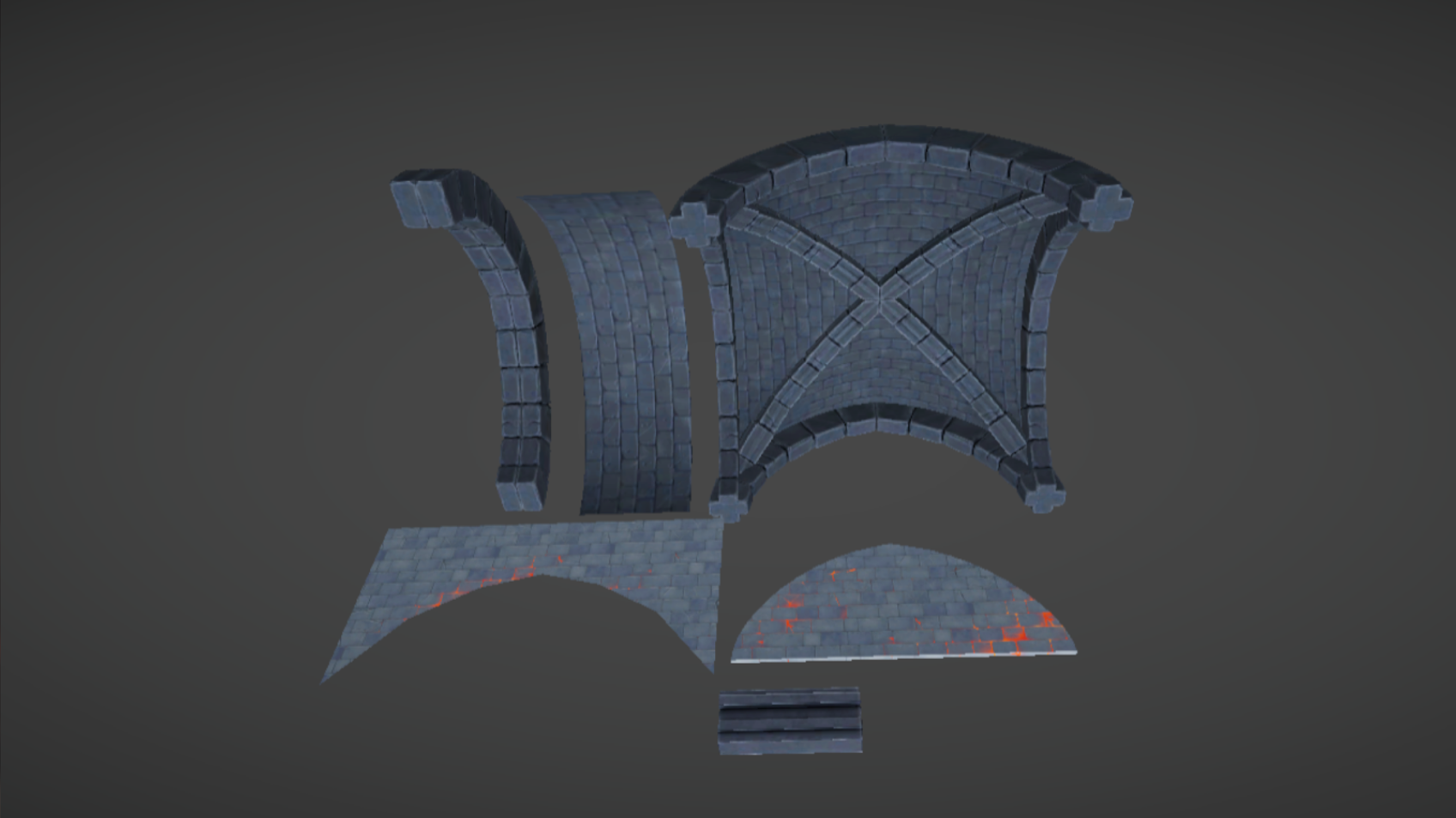 Even though there is a small amount of pieces, there is enough variety to create different rooms of various sizes. Here is an example of the general structure of a room created with these assets: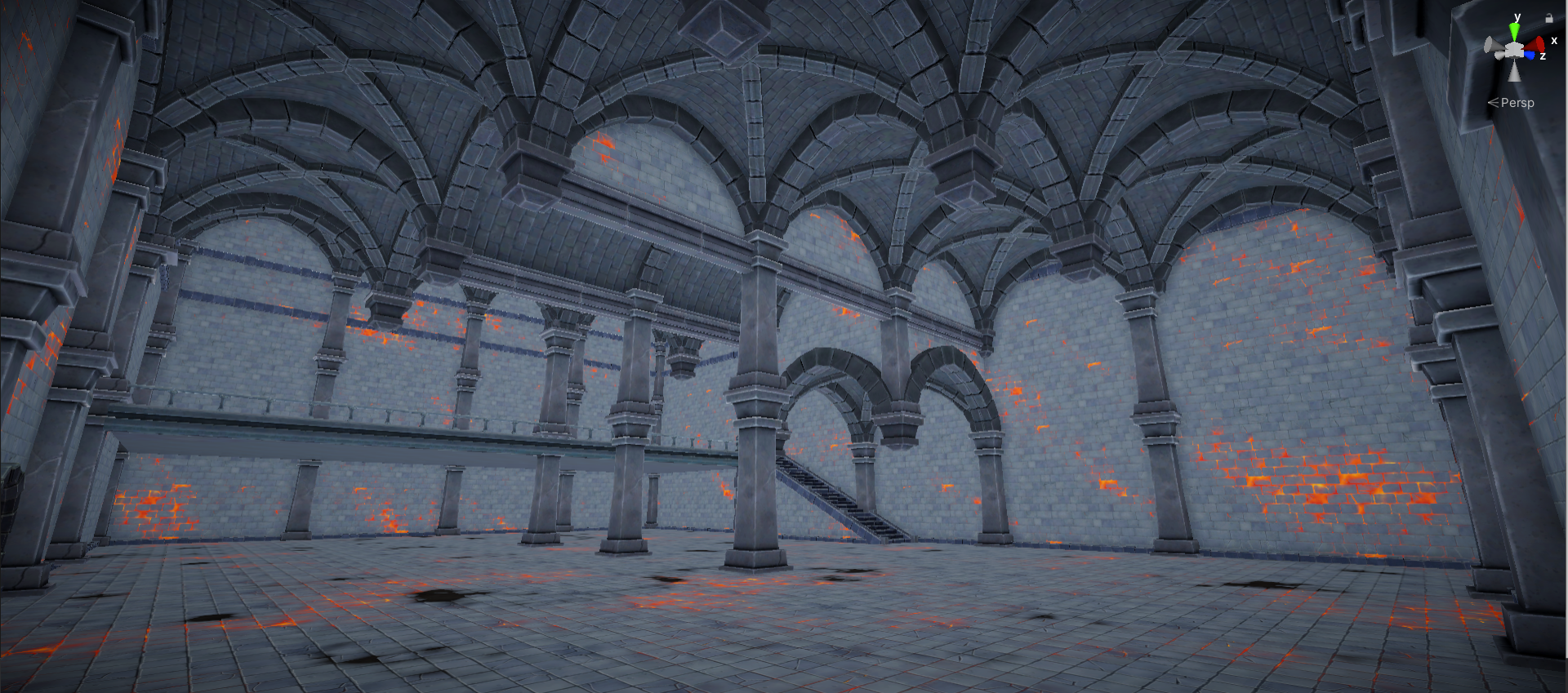 Breaking Repetition
Due to the repetition of pieces, the general room structure ends up having noticeable patterns, especially on the floor and walls.
In order to minimize this effect, we add some pieces to the environment that break the tiled pattern. While making the general structure, this is already done, in a way, by adding the pillars that hold the ceiling, because they help breaking the pattern of the wall textures. To enhance this even more, we also have a set of decor pieces.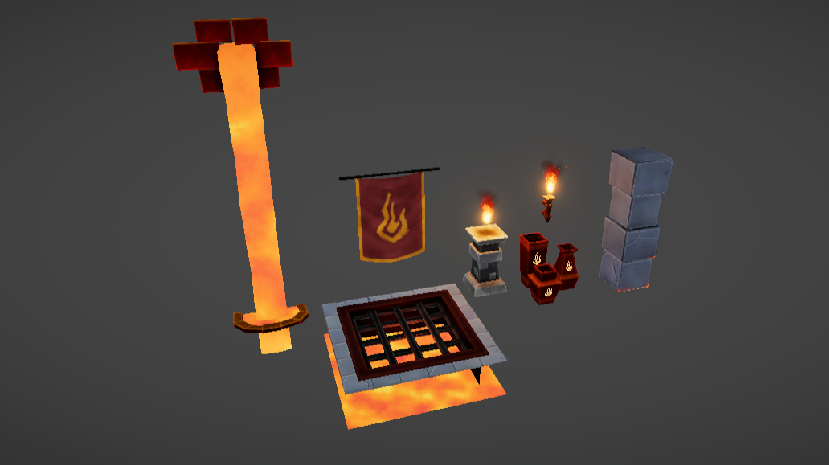 After adding these pieces to the environment, we end up with a room that will fit with the overall aesthetic of the dungeons, while still being unique.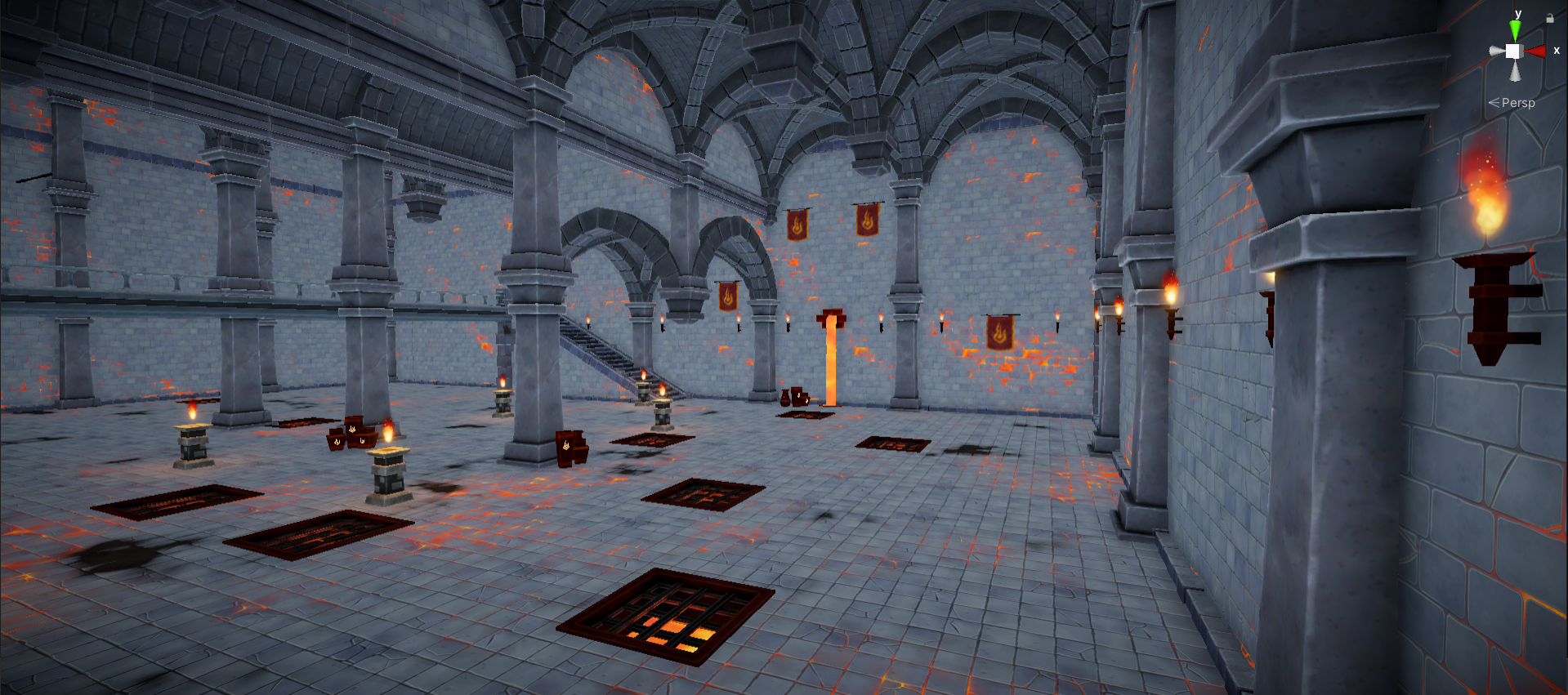 Conclusion
We hope you enjoyed this brief explanation of how we get the rooms done.
If you want to see how the game is looking right now, there is a demo version available for you to play, so make sure to check it out: Pmarques93.itch.io.