Hello guys !! I am new to the community and literally also new to modding but I have knowledge thanks to my systems studies, etc.
Now that I got the RTW I am dedicating love and sharing my hobby to do on this vacation. an update patch for the Rome Total War.
I MUST CLARIFY THAT THIS PATCH IS EXCLUSIVE FOR STEAM VERSION.
RTW Gold patch - can work normal CD version, but Alexander alone in the Steam version because it would be overwriting data files to normal RTW, are warned.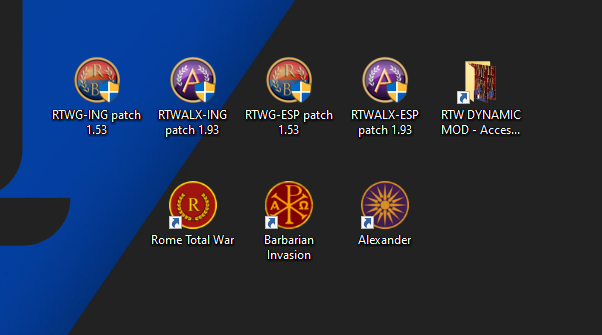 First of all I share a capture with the two versions of the patch that I have (English and Spanish) I am a Spanish speaker but I am also making the effort to bring this patch for those who speak English. In addition there is a letter called RTW Dynamic Mod: p is an old mod that I am compatible with the Steam version and that does not damage the game files, it will be a Modfolder, I hope to bring it these days for you.
Let's go parts in this patch, first. All factions unlocked (except Senate and slaves). My goal with this mod is that it is 100% functional and not a mistake I CTD.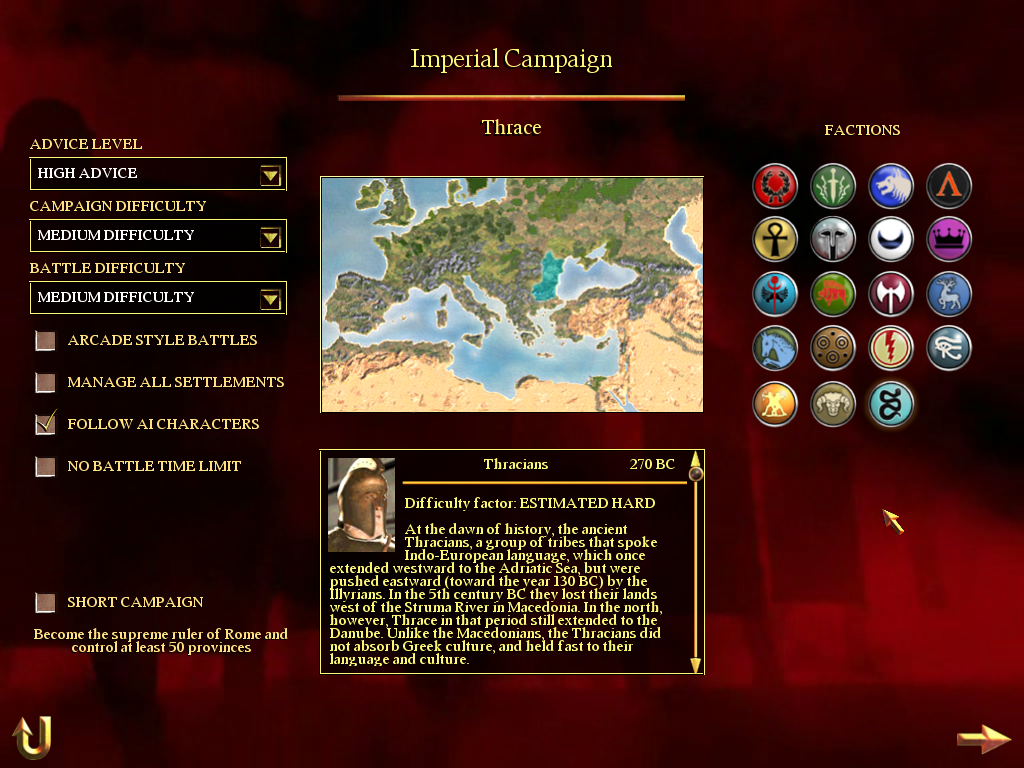 As you can see, the factions now have an image of the leader of the faction, a description and an estimate of the level of difficulty you expect when you play with them. Here is an image of my dear Thracians.
another update that we can find is the historical battles, these battles were blocked to play with a specific faction, now we can choose with which of them to participate in the battle, (obviously the one that was blocked had more advantage and you can easily defeat the enemies but it's a proven one) in a future patch I will add the multiplayer historical battles to singleplayer so that I can play them too.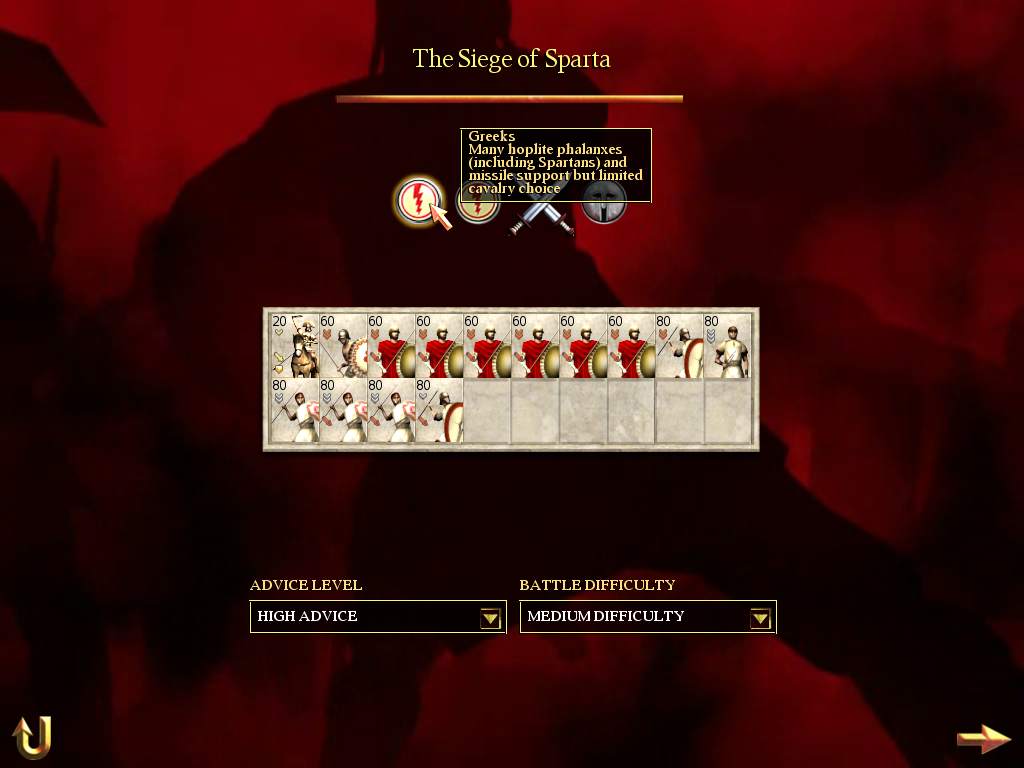 Now we go with BI ....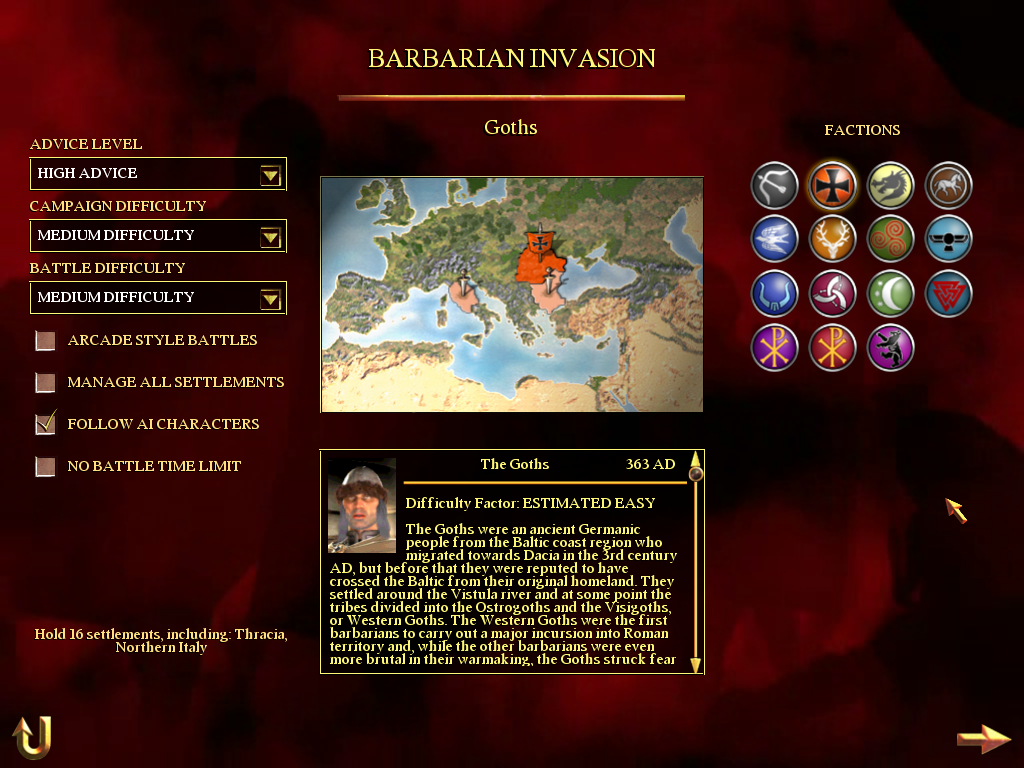 I also gave love to the barbarian invasion, now almost all the features are available, I say almost all because this version is a bit special. Here there are 5 emerging factions that cannot be played even if the file describ_strat.txt is modified, which are the Slavs, the Brito-Romans, the Ostrogoths and the rebels of the Roman empires of the East and West. (These factions I plan to add them in a future patch as provincial campaigns, to make them playable because many have asked me to play with the britoromanos)
EDIT : THE BRITO-ROMAN, OSTROGOD AND SLAVE FACTIONS ARE ALREADY AVAILABLE (Small modification without affecting the Vanilla)
As you can see, the barbarian now have many factions available and each of them has a leader image, description, difficulty estimate and starting map.
In historical battles they have also been unlocked and now you can play with any faction in the battles.
Now to the expansion that I gave you more love ... the ALX ...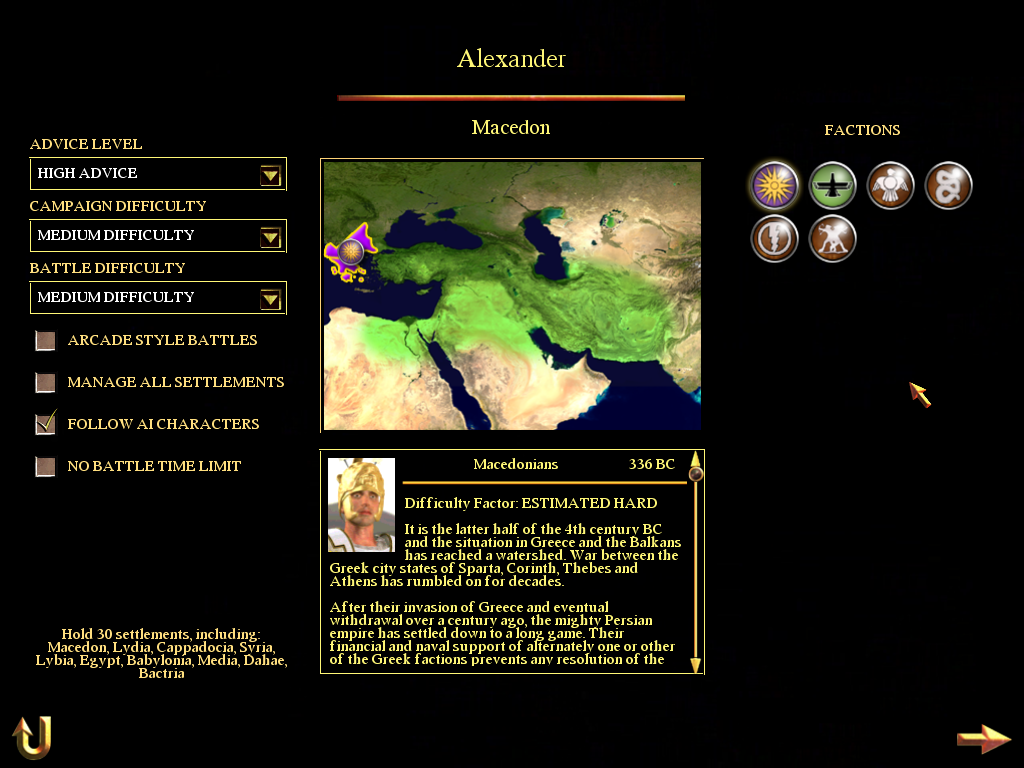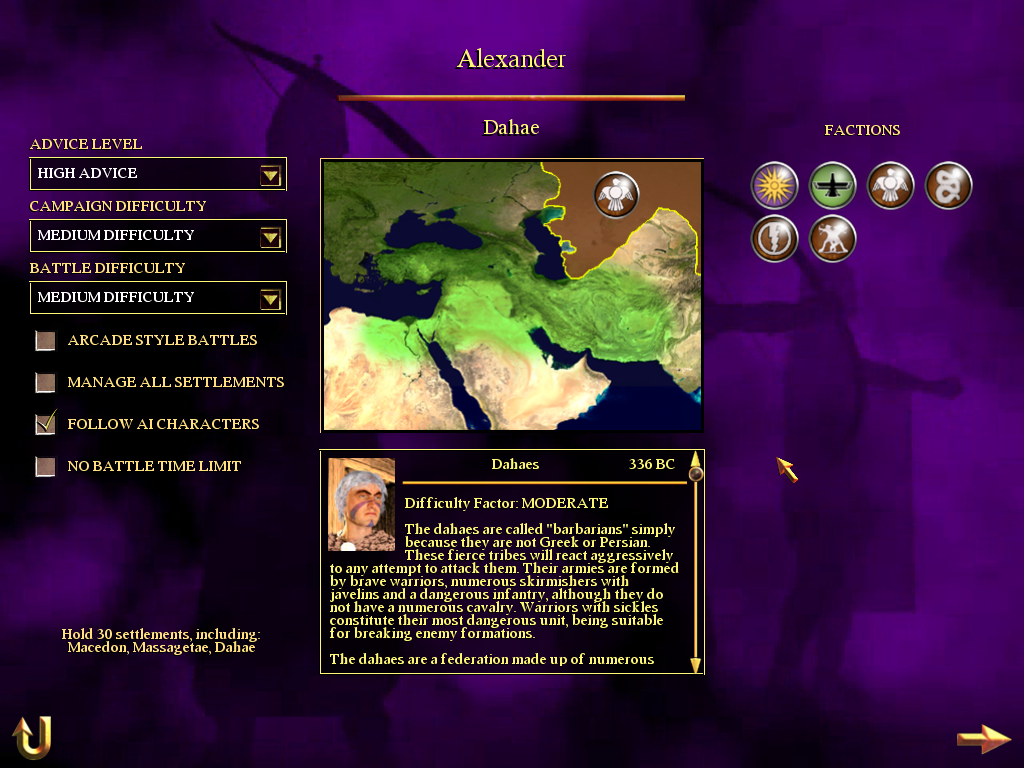 As can be done, now if a well-done campaign can be carried out with all the available factions, we can play with the Macedonians, the Persians, the Dahae, the Thracians, the Iyrians and the Scytas.
All available factions have their leader image, campaign map, description and difficulty estimate. (Now it seems a new expansion and campaign and not just Macedonia).
Alejandro's historical battles are now unlocked to play with any of the available factions as in the other versions.
I hope this little summary is to your liking and support my future projects that will be dynamic mods, and mundus mods. : p soon news ....
PD: THIS IS THE LAST UPDATE FOR NOW, I have planned a version 1.55 (final) with a better installer and some final corrections such as the image of the Thracians and ilyria that are wrong in the Alexander, among others but are imperceptible changes for most that would be My final edition.
AzazEL !!!