Hello there ROTR Fans!

This week we don't have any updates for the normal factions but instead we've made two new vehicles for the Militia NPC faction for use on custom maps.
One of such custom maps you may recall from a while ago are the Arena Game mode maps which XAttus has been tirelessly working on the past couple of weeks to make sure it will be ready once ROTR version 1.87 is release worthy.

So without further ado, enjoy the renders and be sure to check out XAttus's stream announcement below: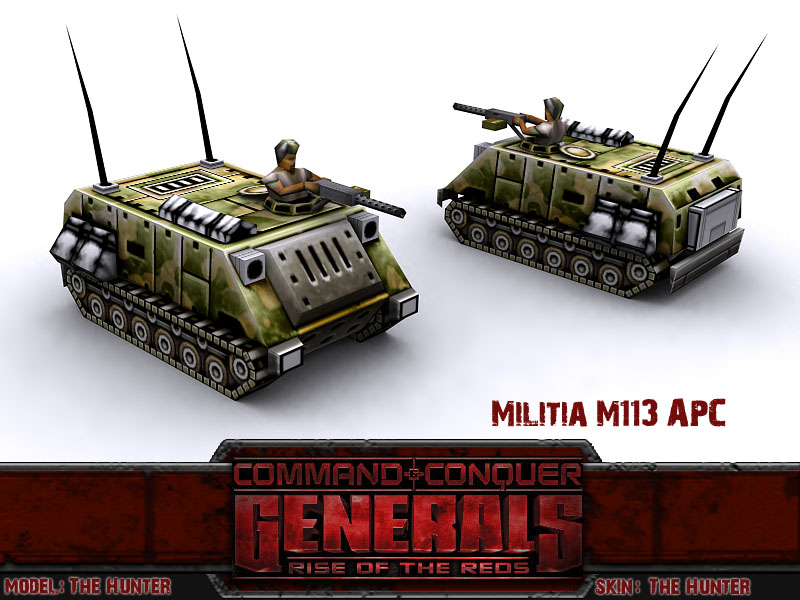 The versatile and venerable M113 APC, though heavily outdated, still finds use in reserve forces, police teams, poorer national armies, and PMCs that cannot afford more expensive modern transports. Armed with an M2 Browning .50 Caliber machine gun for defense, this APC is able to comfortably carry 6 infantry to their destination with the protection of the APC's armour. However, it should be noted that despite the M113A3's upgraded aluminium-alloy armour and internal spall liners, this armour is inadequate for defense against modern tank weaponry and anti-armour weapons, therefore it should avoid direct engagements.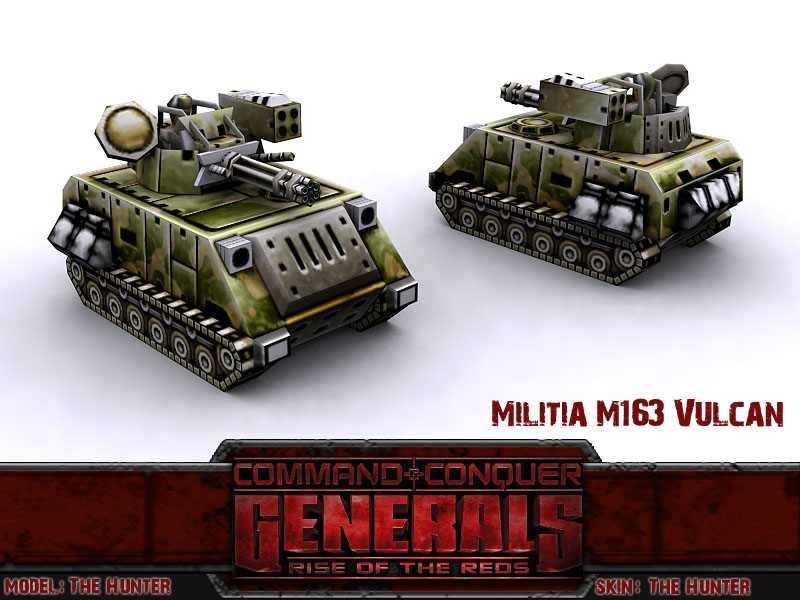 Despite its age, the M163 Vulcan is still used by many poorer nations and certain PMCs as a mobile close range air defense due to its low cost and high rate of fire of its 20mm Vulcan cannon. It also is useful as an urban combat fire support vehicle. A popular modification is the Israeli-designed "Machbet" upgrade that adds a 4-missile Stinger pod to the turret along with an upgraded tracking radar and ability to connect with search radars for enhanced target acquisition.

XAttus will be hosting a stream of the internal version tomorrow (saturday) to showcase the Militia Vulcan that has been added to all arena maps. The APC version will also be included in the game mode but instead of appearing in waves, it will get a special purpose on a future map. You can click the image or here to head to his channel, and here is the countdown to let you know when exactly it starts.