Hello everyone,
Today it's a great day for us, we sent Rolling Sun for Greenlight submission.
The game is now finished at 85%, so we think it's the moment to publish it.
If you like the game or if you want support our work, please go on Steam and vote up!
Give us a chance to promote our project.
---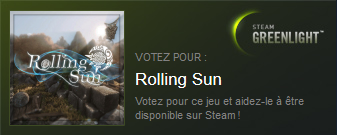 ---
For celebrate this news, several new images from the game.