Road-map To Our First Big Patch
The hotfixes were exciting, but we're ready for some bigger fish to fry! Now that we've got the first immediate fixes out of the way, we're putting all our development focus into our first big content patch.
We're very excited to say we're addressing your concerns as well as adding some new content to Earthfall!

Performance optimization!
This is our main focus at the moment. In regards to performance, we have a few different areas that are getting attention:

Our first focus is optimization in regards to enemy pathfinding. We've had feedback about significant performance issues as more aliens spawn, which is partially a product of the AI pathfinding interacting with the physics engine. We've decided to redesign the pathfinding code to greatly improve performance across the board, so we can maintain intensity without sacrificing performance.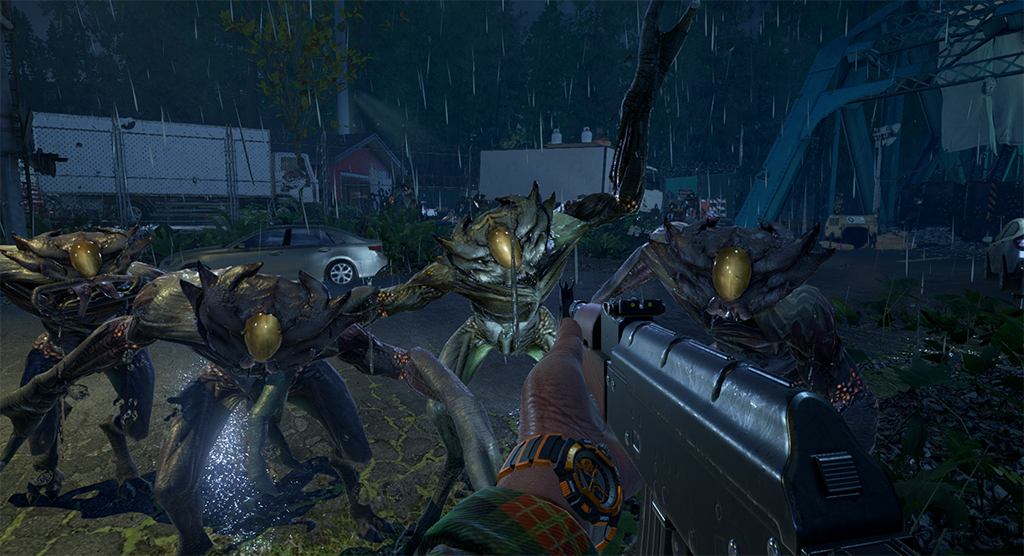 The second focus for optimizing performance is with our maps. We've been working hard on making them pretty, now we have to make the art efficient! Some of the levels (such as Supply Run and Radio Silence) need a little more time and love to get them to run well.
More info to come! Along with regular weekly Wednesday updates from now on. See you next week!

- Kells
Earthfall Community Manager