Tunisia, 2037
Atlas Mountains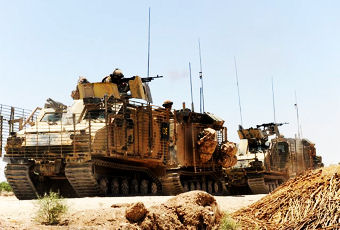 "Hurry, into the tunnels!" Brother Captain Khalid ordered, watching the battered remains of his tank detachment get annihilated by the German Leopard 3 MBTs that made a rapid advance towards his position. In the skies above, the Goshawks of the British Royal Airforce, commonly known and feared as 'the devil's scythe' among the guerillas, swung about for another pass, unleashing a murderous hail of depleted uranium from their four 30mm autocannons and mauling several men as they dashed for shelter in the extensive cave system that ran through the mountains. Khalid was an eager GLA regular ever since the Global War on Terror. Having fought in the grand insurrection of 2028, he just could not believe that the Europeans, these seemingly weak, decadent infidels would be capable of such brutal efficiency. Even by the standards of the GLA, their newfound tenacity and viciousness were downright terrifying.
After a breathless sprint and the loss of over two dozen men, Khalid finally reached the safety of the tunnels, diving into the small entrance a mere moment before the contents of a clusterbomb detonated on the surface. One of the rookie rebels got into a panic: "This is madness! They're going to wipe us out! We are all doomed!" Khalid immediately did what was expected of a proper GLA leader, raised his trusty G3 rifle and executed the 'coward'. "Do not listen to him, my brothers! The tunnels will protect us! We must not allow these foul pigs to oppress our people!" Meanwhile, his people flocked into the ECA-controlled coastal regions, desperately trying to get away from the senseless fight that the GLA insisted to continue in the countryside. Even the thousands who had previously cheered at Deathstrike's 'glorious' victory over the Europeans a decade earlier had finally understood the reality of living under a number of regimes that were only interested in bloodshed and the pursuit of petty personal agendas. Now, they welcomed anyone who was able to provide vital necessities like food, clean water, medicine and above all else stability and safety; even if that could potentially mean the submission to a foreign power.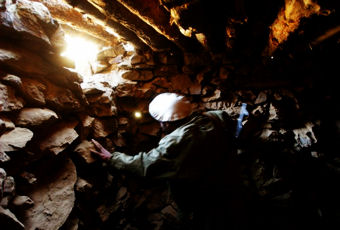 Khalid looked around himself, taking inventory of what was left of his unit: Fifteen weary, wounded men, some of whom had lost their weapons in the chaos, a few crates full of old mortar shells and a broken radio. There was not even much light in the cave beyond the sunbeams that fell through the entrance. "Their tanks and airplanes cannot touch us in here, my brothers", he explained. "They'll have to come in here and pull us out by hand. The moment we see someone coming through that entrance, we open up on them; take as many with us as we can!" Suddenly, the rebels heard a deep, rumbling noise. A distant artillery barrage out on the surface? No, this was different. It was a continuous tone that became louder every second, as if something was approaching from the darkness, behind the massive walls of centuries-old rock. The noise soon turned into an ear-grating screech. The entire cavern started to tremble and suddenly, a mass of pulverised rocks exploded out of a wall. "Dear heavens, what is that!?", one of the men screamed before he got splattered into chunks by a raging steel monstrosity that burst out of the rock.
Before anyone knew what was going on, the strange object hurtled towards the middle of the cavern, as if it was guided by a mind of its own, and detonated. Most of Khalid's men perished under the collapsing rocks while he himself was thrown against a wall, his left shoulder broken and disjointed by the blunt impact. Fear gripped his heart: "Brothers, whe...where are you!? What was that!?" Suddenly, he heard the sound of rapidly approaching footsteps, accompanied by the angry barking and howling of dogs. Within a single moment, an entire pack of these vicious animals rushed into the cavern through the tunnel that the drilling monstrosity had created. One of them lunged towards Khalid who swung at it with his other arm, but was quickly wrestled down by the beast as it slammed its teeth into his throat. And as he laid there, bleeding and dying, he made out the shapes of European soldiers, one of whom duly summarised his findings: "This is Gravedigger Six to Command; we've taken out the resistance in cave section Kilo. No friendly losses, zero enemy survivors. Moving on to cave section Lima, out."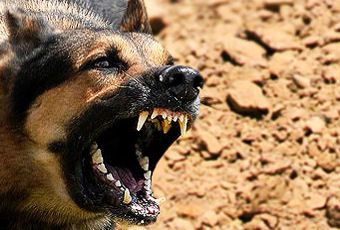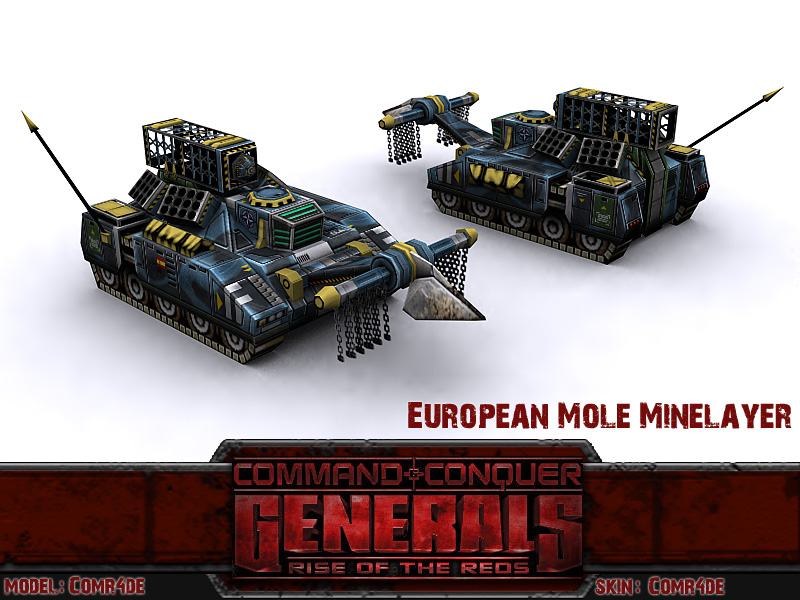 With the ever shrinking influence of the United Nations in a world dominated by global superpowers and influential trade blocs, warfare in the mid-21st century became increasingly vicious as many countries no longer felt obligated to respect various treaties such as the ban on clusterbombs and anti-personnel mines. Most controversially, the European Continental Army made no secret of its newfound interest in these weapons, arguing that the use of 'terror weapons' must always be an optional deterrent against the most ruthless, uncompromising enemies and that modern 'intelligent munitions systems' would allow for an easy and safe removal of unexploded ordnance in the aftermath of a conflict. As such, the Spanish Mole Minelayer became a mainstay support vehicle for the task force and one of the few weapons that strike legitimate horror into the hearts of even the most fanatical GLA fighters. In combat, the vehicle is capable of dispensing large quantities of mines with its multi-directional launchers, creating entire fields littered with explosives within seconds. Beyond that, it is armed with the infamous 'Maulwurfsbombe' (literally 'Mole Bomb'), the militarised version of an Austrian-made, fully autonomous drilling machine that is used to cut tunnels and shafts through the Alps. The bomb can be burrowed as a stationary explosive mine or traverse a considerable distance underground to demolish enemy structures.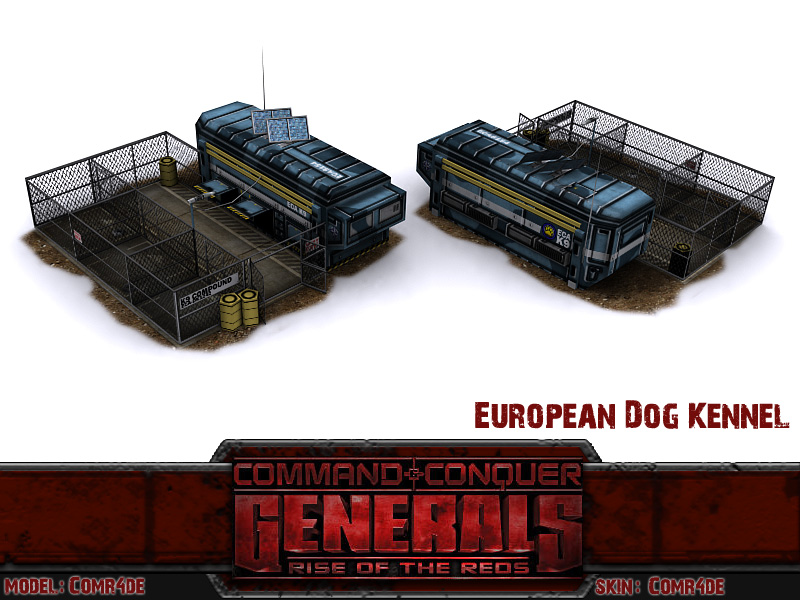 Aside from being Europe's first and most potent line of defence, the ECA also engages in peacekeeping and police operations in the North African protectorates. As such, the task force relies heavily on trained dogs to support its infantry in a variety of missions.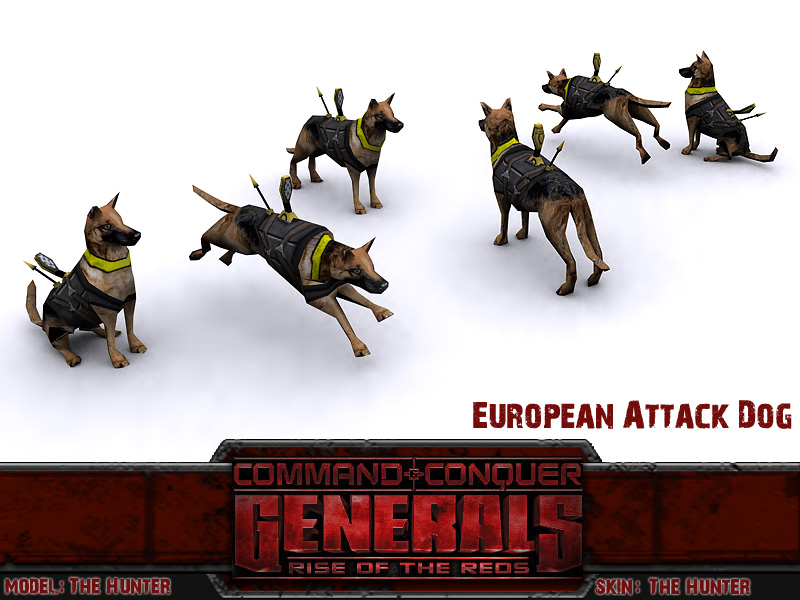 Trained for its strength, intelligence and obedience, the German Shepherd is a relatively new breed that dates back to the late 19th century. Its traits make it a prime candidate for canine operations alongside police and military units, including those of the ECA. It goes without saying that the Attack Dog is only able to combat a very narrow variety of threats, but it mangles any infantry soldier foolish enough to venture near once it's off the leash and ordered to attack. In addition to that, the dog can detect covert infiltrators and sniff out explosives. Its specially designed tactical vest is also equipped with sensory and a 360 degree camera, making it useful for reconnaissance missions thanks to its agility and good sense of orientation. Finally, the vests can also be upgraded with ceramic armour inlays that provide a high level of protection against small arms.