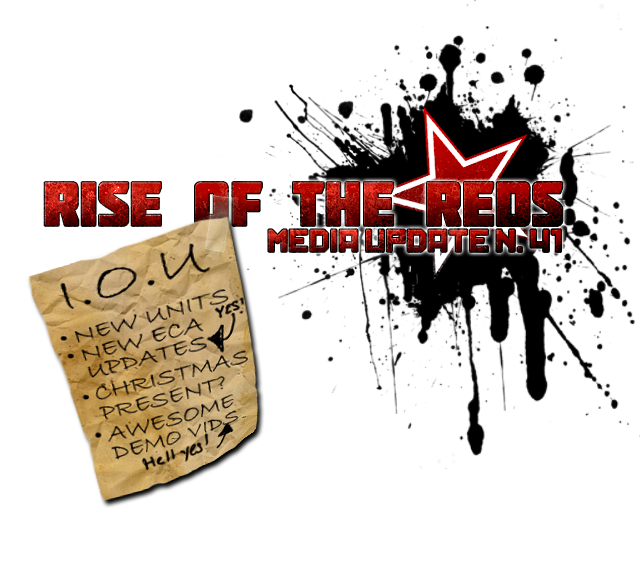 Rise of the Reds #41: Timely Fashion.
Hello ROTR Fans!
It's been well over a year that we have not been able to post an update here; be it via work outside of the mod itself or other projects. In this case our sister mod, Shockwave has just released its final version and we urge you to check it out. Updates will still come in time for Shockwave even now that it has been released; it only means that we will be working on Rise of the Reds once more. We'd also like to thank you for everyones votes for ModDB's mod of the year awards as Top 100! Thank you all

Now for some actual news.


We're happy to say that we're now working on Rise of the Reds once again, and to compliment this we will be re-releasing Rise of the Reds Version 1.5 with better compatibility with Windows Vista/Windows 7 for all those folks still having trouble. Coming out this Christmas. It's a little something but it's something nonetheless.

ECA Development is well underway, we will be revealing this factions infantry and structures in the next update. More teasing because we love it. The wait is almost done gents.

And naturally, you'll see more updates on our end here for Rise of the Reds. We're on our last stretch for ROTR 2.0 - complete with generals and sports over 100 units and upgrades!
Thats all we have for now, so keep tabs on our mod since we'll have as nice update sooner than you think.


See you all next time

- SWR Productions