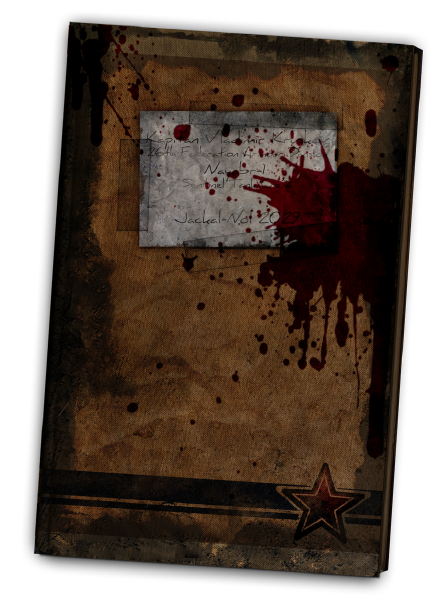 We hope you enjoyed the story. This will be a series you can look forward to every two updates from now on. This short novel should answer some of your questions about the African War.
We also have some renders for you. How about we have a look?
American Cobra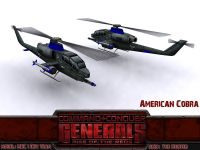 The Cobra is the most agile helicopter in service. Excellent for scouting, ambushing and harassment, these birds of prey are capable of being a serious threat in high enough numbers. Though they already have a powerful mini gun by default they can be upgraded with rocket pods making them even more deadly. The Cobra is exclusive to General Griffon, replacing his Little Bird.
Chinese Battlemaster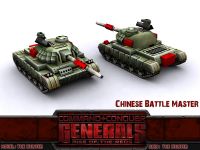 The Battle Master tank has served the People's Republic of China for over 30 years now and its presence in the battlefield is almost symbolic. This newest variant in use by the People's Liberation Army of this aging tank already comes with reactive armour and now benefits from improved nuclear upgrades.
Chinese Gatling Tank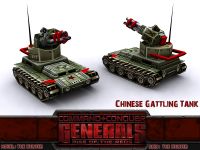 The Gatling Tank has changed inside as much it has changed outside. Firing now is also completely automated, no longer requiring a gunner for the Gatling Tank to operate. Despite over 95% of the parts have been modernized, it still uses the same tried and true ammunition. The Gatling Tank of the new age has yet to see actual combat.
This concludes our update. A notice to the fans: The Video Feed will be recorded this weekend so you can look forward to it next week. If you have questions about the lore of Rise of Reds don't be shy to ask. Your very questions may become focal points of stories and updates in the future. We hope you enjoyed our update. We also have a special message to our American fans and team members: Happy 4th of July! This is the SWR Team signing off.