I watched Rogue One last night in the theater and was amazed by it. It really did expand the Star Wars universe of that era for me. I think that some of the characters and certain super weapon's abilities can be implemented into the mod as well as parts of the movie's soundtrack. Being almost finished with my Star Wars Rebels additions, after adding ships, vehicles, heroes and parts of it's soundtrack to the mod, I plan to do the same with Rogue One.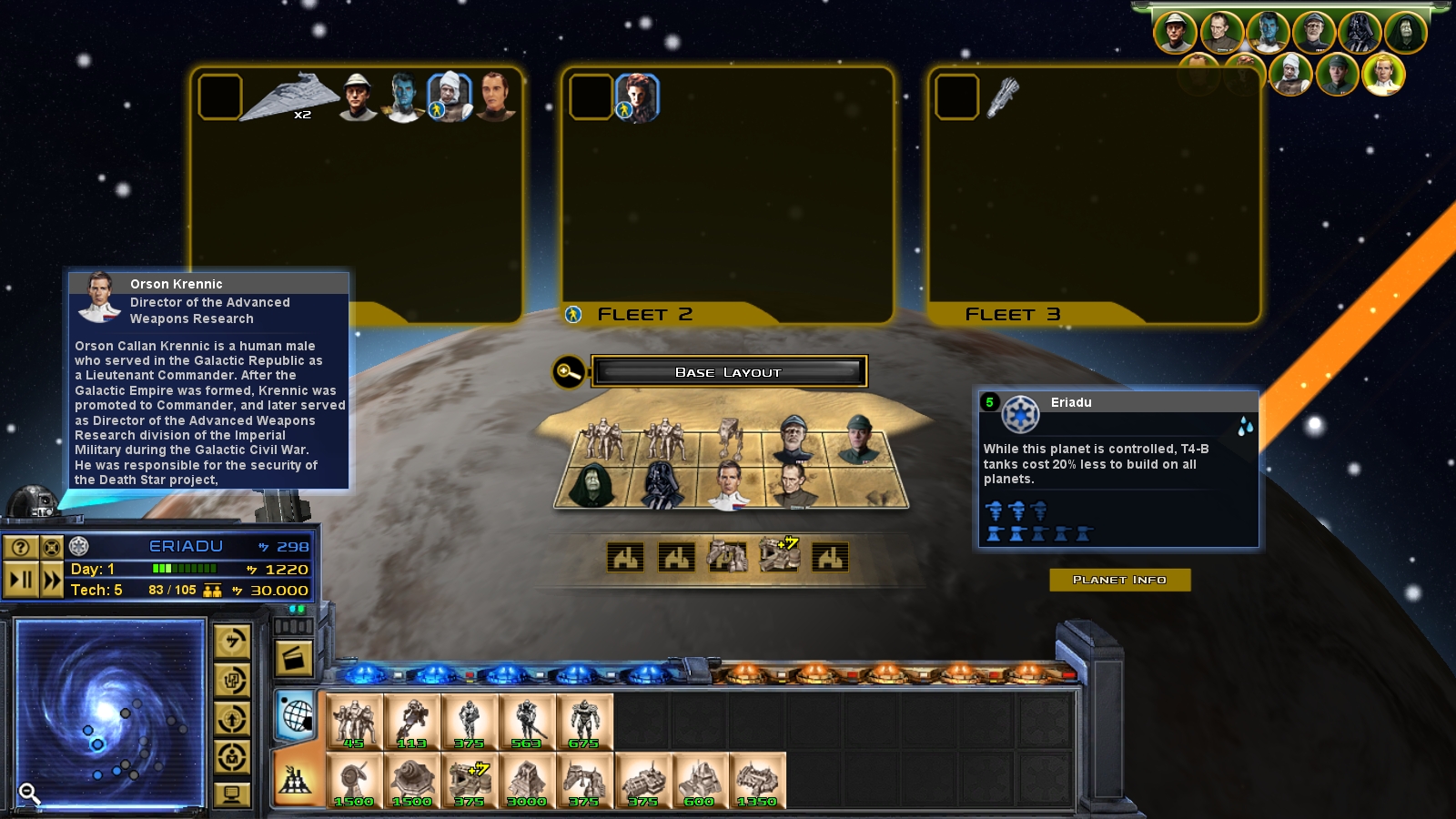 Things you can expect in the addition, by faction:
Empire:
Krennic with a Death Star construction boost and if possible some minor field commander role with a squad of his death troopers.
Death Star "single reactor" fire ability that will only destroy land bases and not the entire planet.
Rebel:
Captain Andor as a early lvl Rebel Hero (Probably a retexture of Han). His U-Wing as his transport ship and K-2S0 are impossible without proper models. Who knows, depends on model availability.
Possibly Bail Organa as a Rebel non-combat hero, perhaps inspiring during ground or space battles and some minor price reduction ability. He could possibly have the ability to travel without starting battles and would provide a certain amount of information on that system, I'm thinking of him giving you complete system information, but only on Empire controlled planets.
I was thinking of a way of giving Rebels more heroes, more non-combat heroes. I would like to have more heroes simple replacing each other as you progress trough the tech levels. Also, different GCs simple having different set of heroes. I will have to think this trough and plan it.
General:
Rogue One soundtrack elements added and playing during various events in the game mixed with the OT, Rebels and other soundtracks...
Some of the planets seen in the movie implemented. Scarif is problematic, at least space battle, there are ways around it. Ground map could be made. Moon Jedha already implemented.