Rigid Force Alpha – Monthly Round-Up, August 2017

We're back with the second edition of our monthly development roundups! We're still hard at work, and this is what we've been up to:

Rigid Force Alpha Soundtrack Previews
For Rigid Force Alpha's soundtrack we had the chance to collaborate with two very talented musicians. Let us introduce you to our sound guys:
Lauri Turjansalo mainly composes retro-inspired synthwave music under his project title Dreamtime. Since 2003 his works have been featured on various compilations and are also available as full albums. Go check them out if you're into this kind of music! We definitely are and we're happy to have Lauri on board, as his style marvelously complements Rigid Force Alpha's gameplay.
"Rigid Force Alpha Theme" by Lauri Turjansalo (60 second sample):
Michael Chait already has quite some experience in composing awesome soundtracks for various indie games, such as Heart & Slash, Elliot Quest or Loren: The Amazon Princess – to only name a few. Michael has contributed guitar-heavy, epic and fast paced compositions to Rigid Force Alpha's OST – perfect background music both for action-packed shootouts and dramatic cut scenes.
"Hurry Up!" by Michael Chait (60 second sample):

Enemies in Detail: Circer Security Drone

These well-armed security drones guard the outer reaches of the lost Space Station. Even though they firmly stay in place, their wide-range attacks and strong armour make them a serious threat. They are programmed on attacking any intruder, so be on your guard and act quickly.

Work in Progress!
As we're slowly crawling towards this project's finish line, we're constantly bumping into many unfinished game assets, and sometimes there even are level segments that have been left untouched since their very first iteration. Stage 5, the lava-overflown Aestus Facility, was a good example of this – until recently.


After a handful of sketches and several low-poly whiteboxing iterations we came up with this handy set of map assets that we're currently using to finish the final part of this stage. Here's an early look on it!

Above: A look at the asset set created for the final segment of stage 5. Below: A quickly built test scene for the purpose of asset evaluation.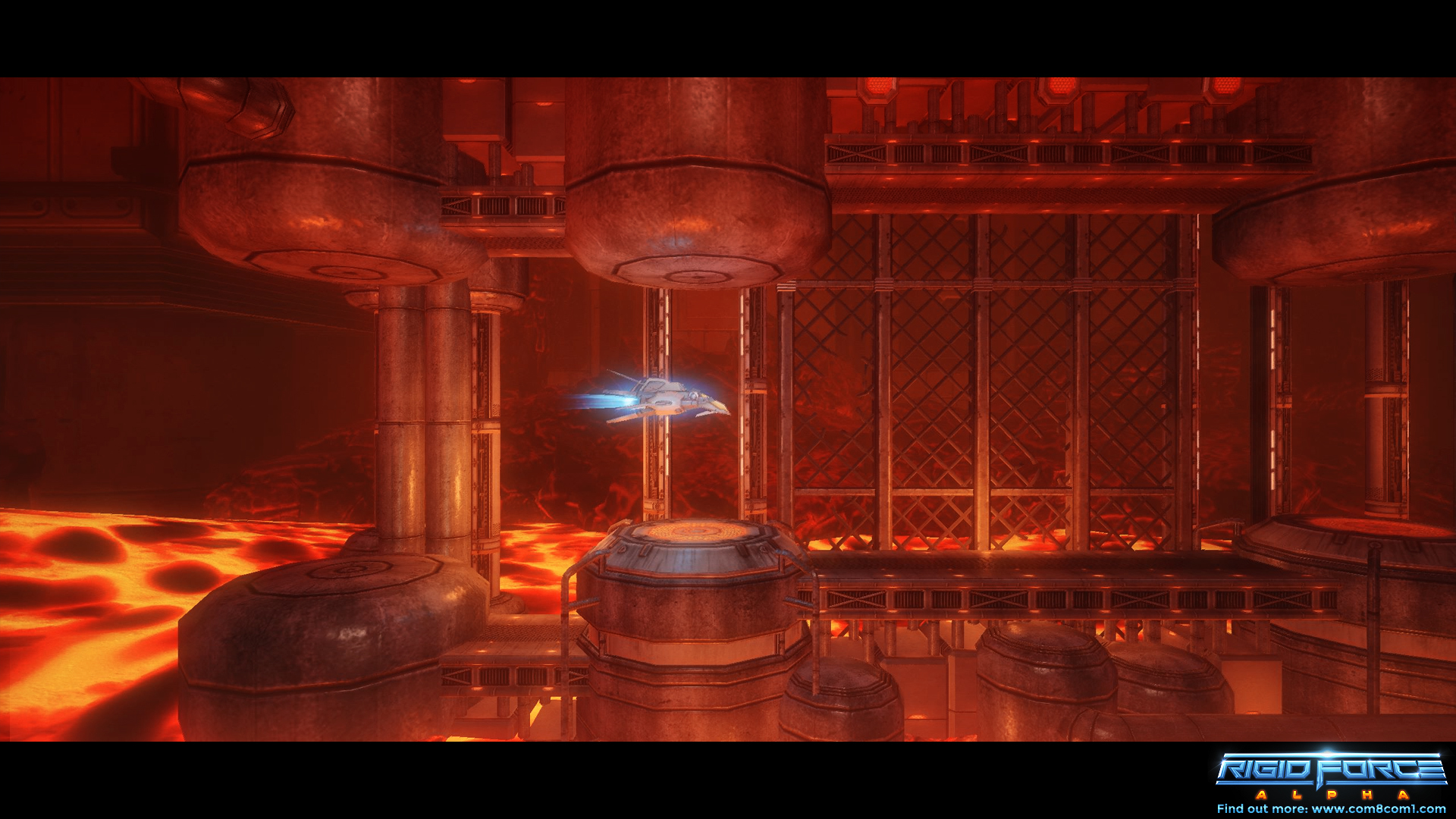 Animated GIFs!
Here are some fresh GIFs right out of the game for you!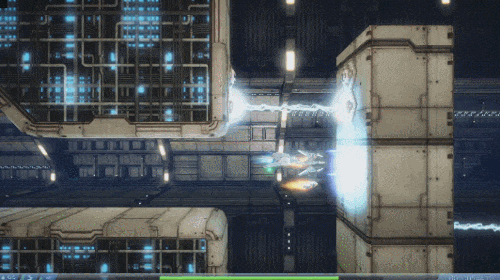 We make sure to implement a large variety of gameplay elements into every stage. This is not only limited to enemies and their bullet patterns - there are also many level design related hazards, like these electric barriers which require you to memorize their activity rhythm for you to pass safely.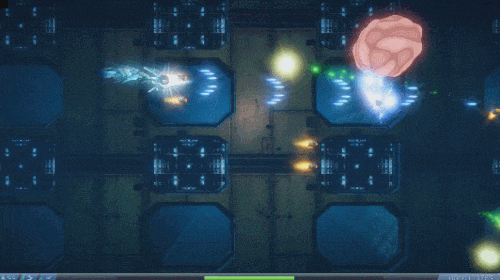 Stage 2 is featuring the first in a row of mini boss encounters. Face this angry plasmatic sphere on your way to the level end while rushing through the space station's corridors at high speed!

In Other News:
Newsletter and Release Reminder!
If you want to stay up to date and on top of that, also want to be informed when Rigid Force Alpha finally hits the online store shelves, sign up to our newsletter! Of course it's free and we won't pass your data to anyone else, promise.