The game was "frozen" in 2 quarter of 2014. But now i returned to developing game, with more skill, with idea. But i need your help. In my next news you can see updates. But if you don't like it, post comment under it.
Now game has:
- Stamina system, with maximum cost, with minimum recovery
- Effects, like motion blur and fog.
- Terrain with beach, lake and "terrible forest"
- Simple menu
- Sounds from first version of game
And screenshot that show some aspects: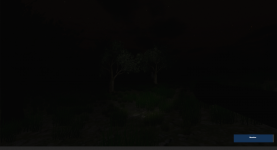 I'm open to ideas, and just need an assistant.
Cheers!