MAD-SECTOR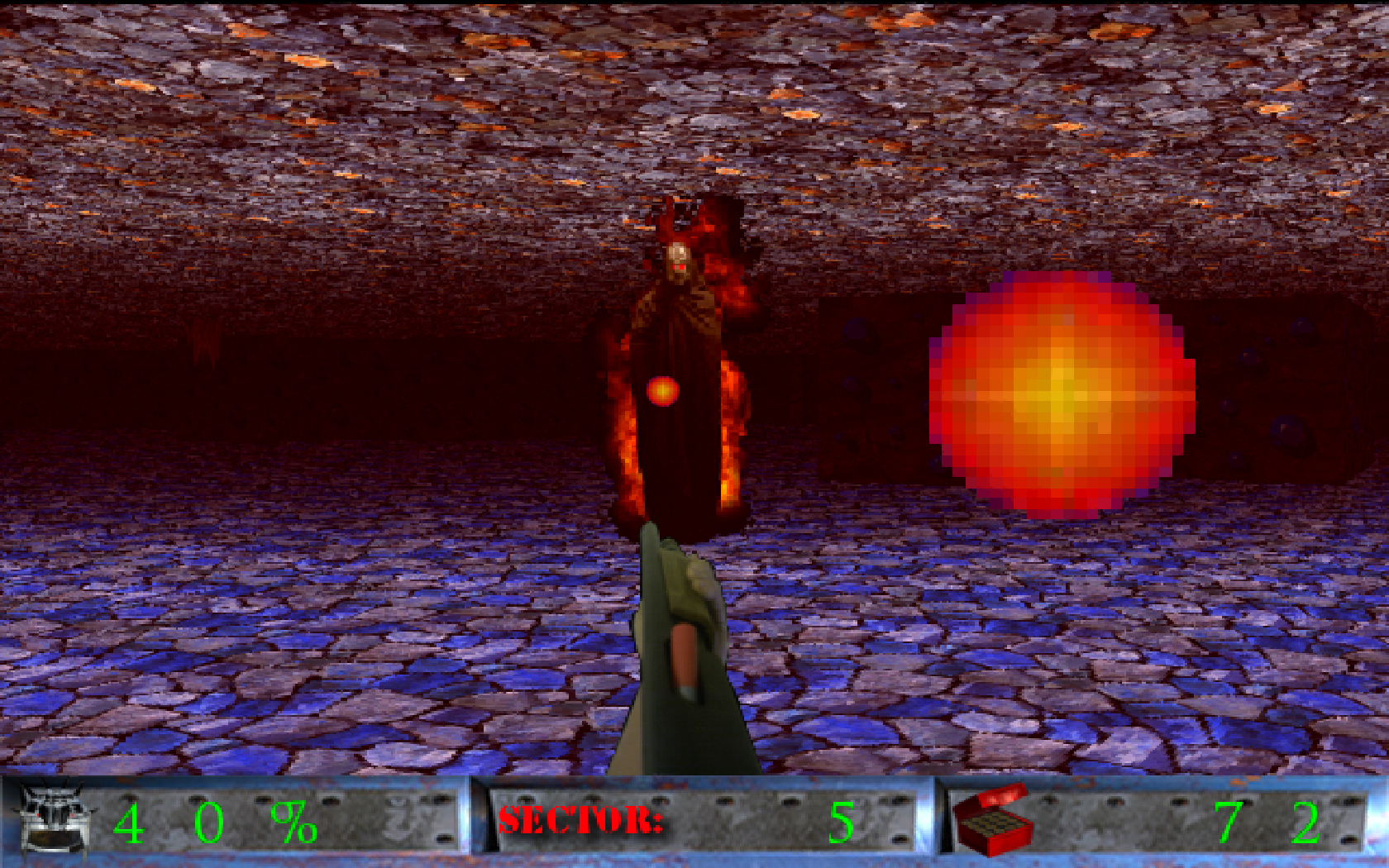 Go back the early nineties with Mad-Sector, a retro shooter that pays homage to the golden era of FPS's! Stuck within an insane A.I's mind, you must carve your way through a twisting nest of heinous enemies, and hold yourself high above the corpses of your captors!

WEAPONS: 6 main weapons to find and use against the enemy...

LEVELS: 20 levels of fast paced retro FPS action...

GRAPHICS: Go old-skool with retro 2-D sprites...

GORE: Bucket loads of comical blood and gore. Just like the old days...

ENEMIES: Enough baddies to keep your trigger finger well oiled...

MUSIC: Custom Midi tunes to bop to, while bopping baddies...(composed by Tanner Helland)

DIFFICULTY: This game is HARD, but possible...