Hey Everyone! Resonant Blade, a 2D Action RPG, is my first kind of larger-scoped game that I'm creating. So far, I've got some of the basics like a main character sprite, some animations and movement controls, basic combat mechanics, a simple UI, and some enemies. I'm also making a devlog series that will keep track of the development process. If you're interested, check it out here!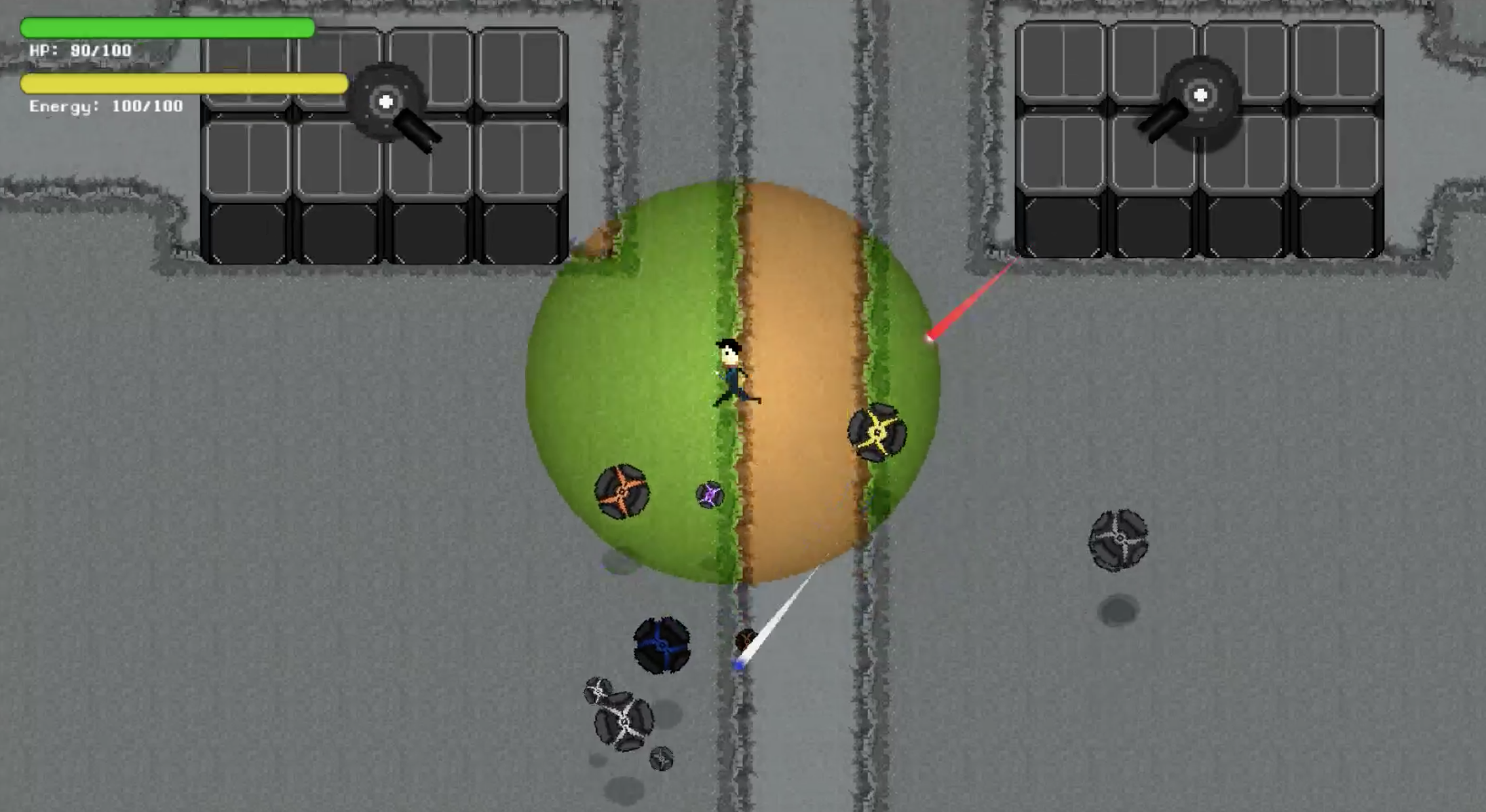 Being an action game, I want to focus on the combat first and make that as smooth and fun as possible. As a composer and musician, I want to tie in game audio to the combat so that the player will become reliant on using sound to help defeat enemies. The idea here is that the Resonant Blade is a weapon that can vibrate at different frequencies to do different kinds of damage. Enemies and game world objects will have certain resonant frequencies associated with them. If the player sets the Resonant Blade to the matching resonant frequency, they will be able to damage enemies, open doors, solve puzzles, etc...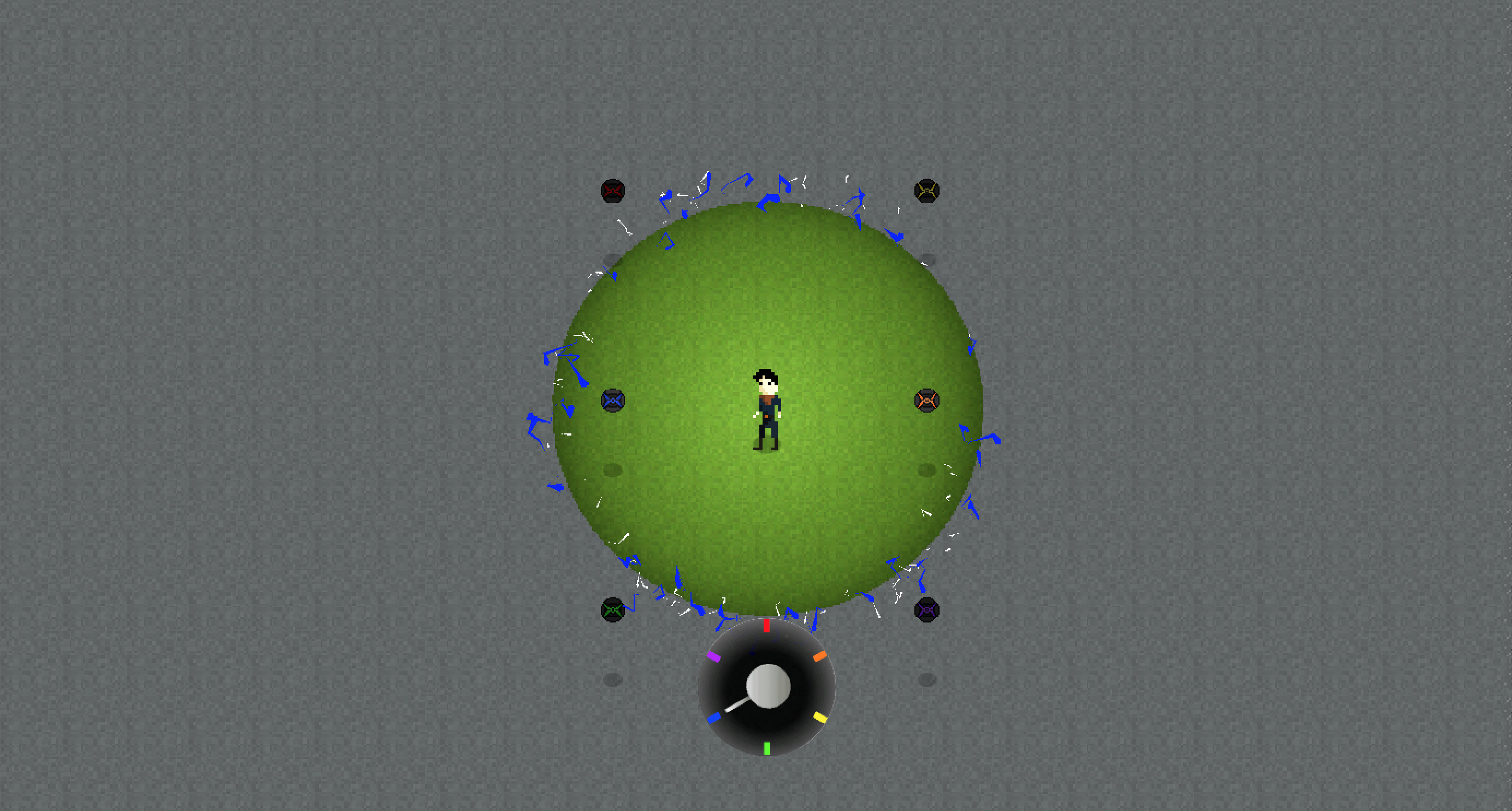 Detecting these resonant frequencies requires the player to have their Audio-Visual Augment equipped. This will create a bubble around the player that allows them to see frequencies by color and hear the frequencies, too. The player won't always be able to do both though - there will be some instances where either the visual part or audio part becomes damaged and the player will have to rely on the other one. This mechanic serves as a way of keeping the player more engaged while interacting with the game world.
Resonant Blade is still in the early stages and a release date is TBD. Remember to subscribe to my Youtube channel to get updates and news about the development of the game. More updates coming soon, thanks!