Greetings all,
OrionSlaver here to ask a quick favour of you all!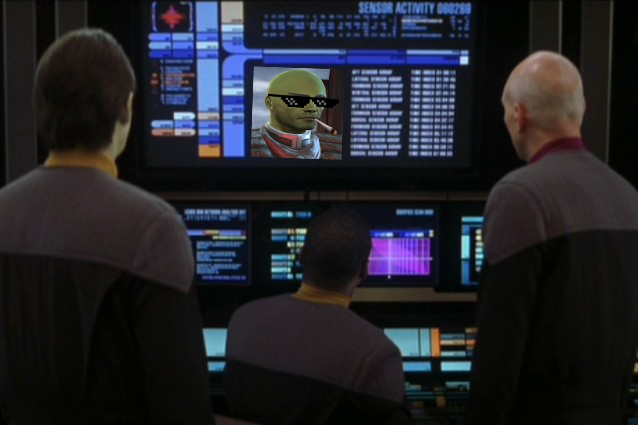 "Captain, it's him again!"
"Merde..."
With the recent 1.9 update slightly raising the maximum graphical fidelity of Sins, it also opens up certain avenues for improving the overall appearance of Armada 3 as well. Some of our team members would like to explore these new options, at the very least to establish whether it would be worth the effort or not.
To that end, we would like to know the screen resolution at which you most often experience Armada 3. If you could leave your screen resolution and aspect ratio in a comment below, we'd appreciate it. Everything from your mega-monitors to your 800x600 golden oldies. Don't be shy, we know you're still out there! ;)
Thanks again. As always, we appreciate your ongoing support. Remember to download the TFF 1.05 patch. Nemesis and The Final Frontier 1.1 will be arriving soon! :)
Til next time, stay classy. Or don't.
-OrionSlaver
On a secondary note? Do you think the Borg are too easy? Too Squishy? COWARDS? Gul, Bane, Draconis and Phsychogold find out.......