Hi, guys, as the winner MenMat decided, our next update is about the republic buildings in the mod. This is part one, and we will present here 5 buildings.
Clone barracks - the main clone production facility Special training facility - here you can build units like Republic commandos, Muunilinst 10 and some others :) Light vehicle factory - here you can build BARC speeders, AT-RTs and all others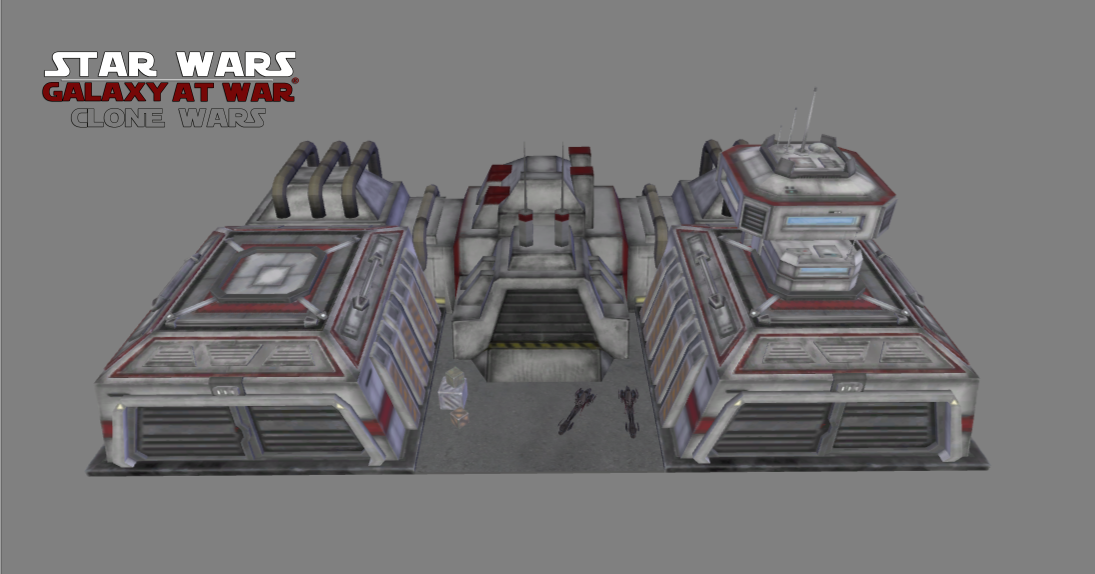 Heavy vehicle factory - similarly to the Light factory you need this building if you want all kind of heavy vehicles like the AT-TE. This building has animation. Can you guess it? Air vehicle factory - this building will replace the vanilla communication array and has the same functions, plus the creation of all land air units Please tell us what do you thing of our new buildings :)


*Credits:
- original mesh and textures - LA, from CWA
- building design and assembly - fr0st47


PS: One day more is remaining until the end of the vote for MOTY, we want to thanks to every one who voted for us :)