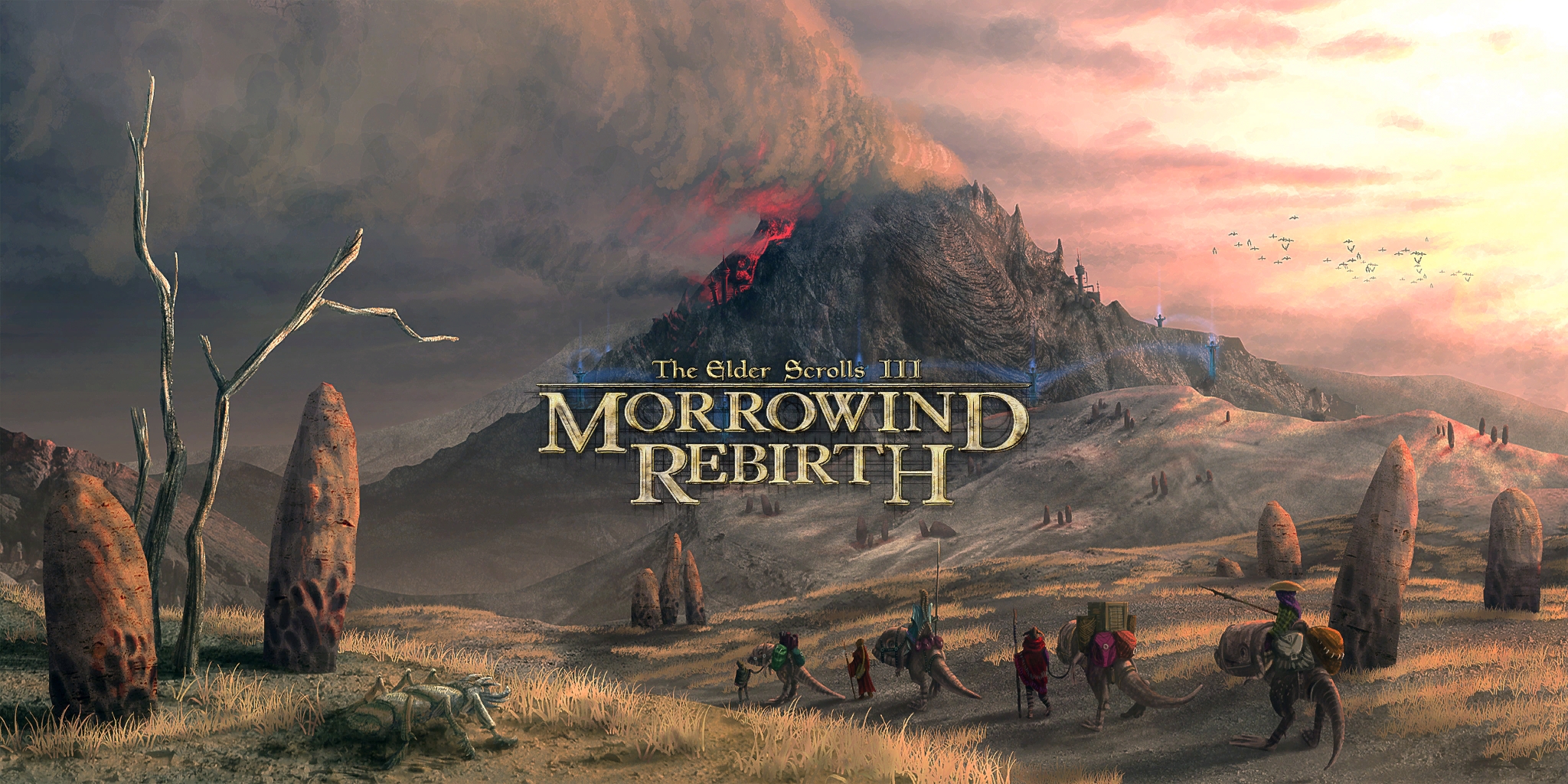 Vanilla Fixes
* Included a fix that removes a texture seam from ex_velothi_temple_02.nif.
* Removed owership-flag from items in Sorkvild the Raven's Tower.
* Landscape fixes and improvements.
Rebirth Fixes
* Golden Saint, Morag Tong, Colvonian, Imperial Chain, and Theives Guild gauntlets now render as supposed to when viewed in first person.
* Marayn Dren, Balmora Guild of Mages, will once again offer summoning spells.
* The Adamantium Longbow now ignores normal weapon resistance.
* Fixed some typos in "Clagius Felannus Log", Fort Renius.
* Added a trap-door to the North Tower in Balmora.
* Removed lock from tower trap-door, Fort Renius.
Rebirth Changes
* The somewhat iconic bridges just outside Balmora, towards Fort Moonmoth, are now back in action.
* Hodlismond's shop in Caldera has undergone a makeover.
* Made some small tweaks in Ebonheart and Balmora.
Balance
* Changed Ash Scorpion's poison spell from target -> touch.
* Decreased daggers' minimum chop/slash damage.
* Decreased the weight of Adamantium weapons.
* Warhammers have undergone a balance pass.
Graphics
* New textures for the Treant (unique encounter)/Slime.
* New improved mesh and texture for the Ash Scorpion.
* New improved meshes for sacks and wooden barrels.
* New improved mesh for the Ebony Spear.
* New mesh and icon for 'Banhammer'.
Misc
* Made some changes to the "Racial Diversity" plugin. Some powers and abilities were too strong, and some were too weak.
* Morrowind Rebirth should now be fully compatible with "Tomb of the Snow Prince".
* Removed Rainbow Stone Set from the mod.
* Removed Falmer Shortsword from the mod.
* Removed Beholder from the mod.