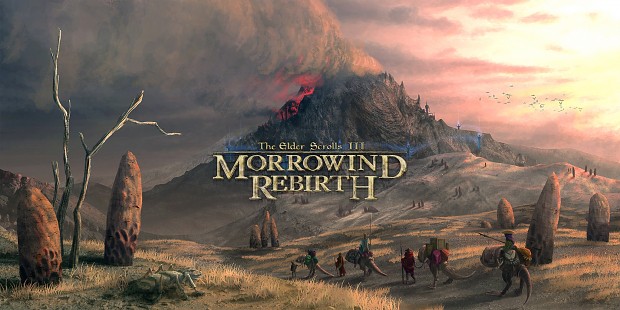 Here's a list of some of the things changed/fixed/added in 2.8:
Morrowind Rebirth - Main Plugin
Vanilla Fixes
* "Nomeg Gwai" and "Molag Grunda" will no longer have a soul value. This change is based upon the following quote: "I have spoken to Molag Bal through his statue in the shrine at Bal Ur. He tells me that he does not have the cure for my vampirism, but he will get it for me if I do him a favor. His daughter, Molag Grunda, has been consorting with a Frost Atronach named Nomeg Gwai. If I can kill the two of them, returning their souls to a realm where Molag Bal may punish them, Molag Bal will give me the cure."
* Alfe Fyr, Beyte Fyr, Delte Fyr and Vistha-Kai are now marked as "essential". Previously you didn't get a warning for killing these NPC's, which could make the quest "Find a way to cure the dreaded Corprus disease" unsolvable.
* The front door to the temple in Suran used a Hlaalu style door instead of a Velothi style door (Thanks to "cml33" for the fix).
* "steel_cuirass" and "steel_cuirass_ancient" were missing their biped object(chest) female armor data "A_Steel_Cuir_Female.
* "bonemold_tshield_hrlb" used the wrong biped object;"towershield_bonemold" instead of "towershield_redoranm".
* Removed Orcish Tower Shield from Umbra's inventory; Umbra wields a two-handed sword.
* Fixed incorrect door sounds:
- Wooden Door Close 1 Fx \ trans \ drcreak_opn.wav -> Fx \ trans \ drcreak_cls.wav
- Wooden Door Open 1 Fx \ trans \ drcreak_cls.wav -> Fx \ trans \ drcreak_opn.wav
* Removed duplicated tower section and a corner post piece at the Wolverine Hall.
* Removed duplicate quest container (ahnassi_drink) from "Ahinipalit".
* "Ten Pace Boots" now render properly in third person.
Rebirth Fixes/Changes
* Restored "Hair Shirt of St. Aralor" so that the player is able to finish the quest "Recover this lost relic from Kogoruhn.".
* Removed "Jarl Ragnarsson" from Caldera. The letter found in his house points to that he's no longer on Vvardenfell.
* "Conoon Chodala's Boots" weight, armor rating and health now matches those of the "Heavy Leather Boots".
* Some enchanted weapons had stats that didn't match vanilla counterparts (enchantments left untouched).
* Fixed an issue where stats for the Fighters Guild or the Blades didn't show up in the stats menu.
* Decreased the 'buzzing' sound flies make around corpses and skeletons.
* Removed "dark" light source in Seyda Neen Census and Excise Office.
* Removed a rock which were covering the door to Mausur Caverns.
* Demon Mace model changed from an Ebony Mace to a Steel Mace.
* Fixed a bunch of floaters and geometry issues in Ebonheart.
* Removed "xspriggan.nif", which were the cause of a crash.
* Fixed incorrect placement of a travel marker in Hla Oad.
* Fixed a gap in the large bridge just outside Balmora.
* Fixed doubled door issue in the Balmora Council Club.
* Included a missing texture "TR_empire_map.dds".
* Fixed incorrect icon for the Morag Tong Helm.
* "Camp Fire" renamed to "Campfire Kit".
* Added AI-packages to several NPCs.
* Fixed pubsign uv.
Landscape fixes and improvements (Shegorad Region, Ascadian Isles, Bitter Coast)
* Rezised/moved/added/removed/raised/lowered/ rocks, trees, bushes, grass etc to make the landscape look more natural.
* Fixed several texture seams.
* Smoothened unnatural terrain.
* Fixed hundreds of floaters.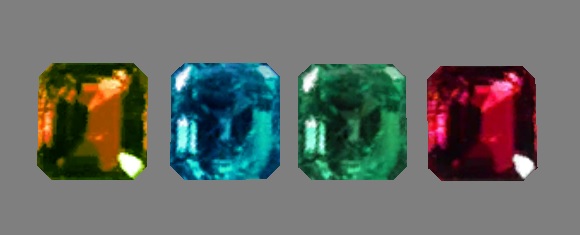 Rebirth Additions
The Black Pearl
* Somewhere in the Ascadian Isles, a rare black pearl is said to remain hidden. Legend has it that this pearl once belonged to Dagoth Ur himself. Will you be able to locate the pearl, or will you perish during your quest to find it?
* Added a few glass bracers across Vvardefell, as they were too hard to come by.
* Socucius Ergalla now has his own room in the Census and Excise building.
* Refurnished Caius Cosades house to make it look less "rough".
* Added an Almsivi Intervention point by the Ghostgate.
* Decreased the radius of all light sources.
* Two new gems: Sapphire and Topaz.
* Misc additions here and there.

Balancing
* Weak/Strong/wild Spelldrinker were too costly, and powerful. Reduced magnitude to make these three spells more cost-effecient and less powerful.
* Dreamers are now tougher, more varied in appearance, and wield a larger variety of chitin weapons.
* All "Dagoth" and "Ash" encounters are now tougher (more health/damage).
* Increased the cost of "Potion of Cure Blight Disease" from 50 to 75.
* Increased the value of the "Whitewalker Robe" from 20 to 6500.
* Decreased the reach for Iron/Silver spears from 1.6 to 1.4.
* Decreased the damage output for all crossbows by 5 points.
* Increased the running speed of Alits and Kagoutis.
* Reduced projectile speed for arrows/bolts/spells.
* Torches will now burn for a longer time period.
* Some Dagoth encounters now spawn earlier.
* Summon spells are now auto-calculated.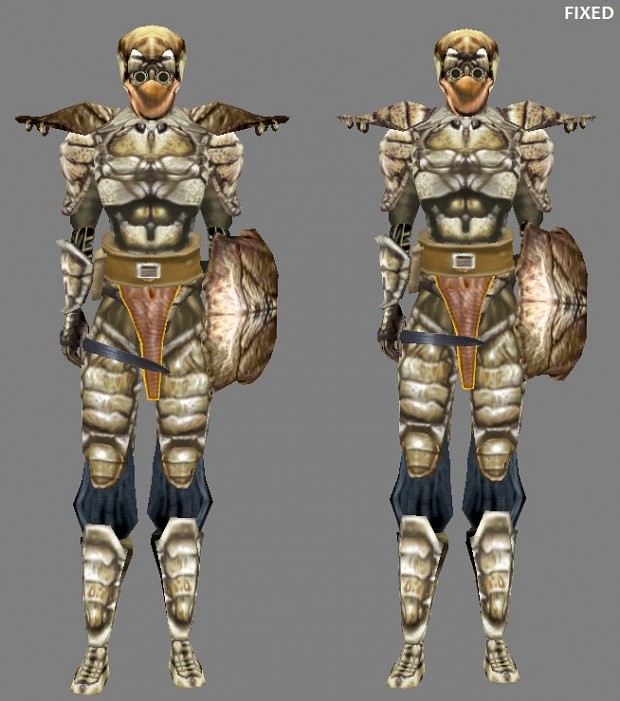 Graphical
* Included "RR Mod Series - Better Meshes", by Resdayn Revival Team. New improved meshes for a large number of objects like potions, alchemy equipment and wood misc items.
* Fixed incorrect texture path in the Chitin Pauldron mesh (TX_A_Chitin_Shield_round.BMP instead of TX_A_UA_Chitin_pauldron.BMP).
* Fixed incorrect texture path in the Dunmer stronghold meshes (dirtroad.tga" was instead of "boulder.tga).
* Improved and smoothed meshes for Indoril Helmet, Shield, Boots and Gauntlets (Thanks to CemKey).
* Fixed bad vertex shading for a door lock/handle (in_c_door_wood_square).
* Fixed several meshes which had the wrong ambient color.
- c_m_robe_exquisite_1.1st.nif
- c_m_robe_exquisite_1.nif
- artifact_bloodring_01.nif
- c_ring_common02.nif
- c_ring_common04.nif
* New less colorful textures for Grazeland trees.
* Improved uv and mesh for the Telvanni forge.
* New icon for the Draugr Berserker's Helm.
* Improved mesh for the Glass Shield.
Morrowind Rebirth - Racial Diversity
Fixes
* Turned the esp into an esm to avoid conflicts with the main plugin.
* Dunmer's racial ability "From Fire and Ash" re-named to "Ashborn".
Morrowind Rebirth - Balmora's Underground

Fixes
* Added AI-packages to several NPCs.
* Fixed missplaced trapdoor.
* Added gold to traders.
* Fixed floaters.
Misc
* Now fully compatible with "Solstheim Tomb of the Snow Prince"
* Removed some textures/meshes/icons from the dl-package.
* New document with credits.