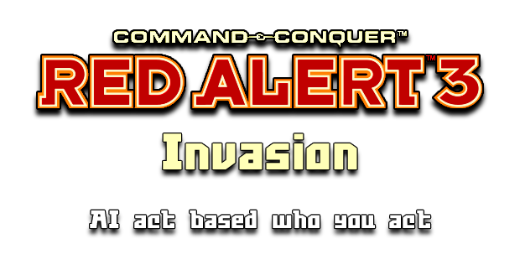 The first Hybrid AI Mod!

Half Skirmish & Half Campaign Gameplay! Skirmish because ok, you play against other teams, Campaign because you need find and how to enter on enemy's base like is the final boss... And each map is different challenge!
After countless tests and many changes that is...
Easy enough, Hard enough, Challenging enough!

If you like the long time hardcore games, with suspense, who you don't know if you win and when like it is thriller, you are at the right place!
You cannot win only with force...

You need to try... fight... expand... and all this with hard way!
You need to use all units... abilities... and all support powers to win!

You need to use strategy, you need to find the tactic, who can make you to win...

This is an AI:Gameplay who can training you...
Reactive Gameplay

AI play based how you play! Except if you play with full money who is for quick fun games, if you play with lower level of money, can you see how the AI choose and use the units against to you and successfully stop you from anything who you planned...


Openings

No more the same, again, and again, and again opening, no more the same start buildings, no more the same start units... Expect any opening like real person, from totally noob with very slow opening, to totally pro with fast opening with mass buildings and units!
The enemy can attack you, from with only one type of unit to all of them, at any time he like and can you see amazing crazy combinations...
Unique openings and unique use of units from the first second, push you without let you take breath... But any time can change the tactic and the units who use and at the time you thing he is sleeping and you have the change to win, he waiting for the right moment and send you again unstoppable the forces destroying everything... Each game can be more unique and unpredictable who ever see and the Challenge begin from Commander Hard(x3)!


Difficulties

Up to 28 different difficulties so all can play, even if it is your first day on RTS Games or even you are hardcore Pro Player, even you like Tactical play, even you like Massive play, even you like play alone or even with friends, you can find the difficulty who can fit to you!


Strategy & Tactics

AI's main strategy is Pushing, start from his base till reach your base, destroying everything on the way. As secondary strategy stay on alert and attack you when you are unprotected, everywhere on the map!

Total use:
Offensives Tactics:

- Light (rush)
- Medium (balanced)
- Heavy (steamroll)
Defensive Tactics:

- Base Defenses, if exist threat
- Defensive teams, if is under attack
- Heavy Base Defense (turtle) when is danger

- AI use Engineers, Spies, Commandos themselves or with help from any transport to capture, infiltrate, steal, kill, destroy everything!

- Allied: fast Tier 2 Units
- Soviet: Crusher Crane for faster building
- Japan: quick Expand for money


Secret Protocols & Super Weapons

- AI use with any order, the Secret Protocols
- Also use the Super Weapons & Advanced Super Weapons


v12c