Hey there ! Sorry for being 'quiet' ; hope you recently enjoyed feasting your eyes upon the 'Monstrous Monthly Media Release' ! The team had recently underwent some changes in terms of 'roles of team-leader'. The previous team-leader ( Jonnyboy0719 ) decided to hand over his role to the co-leader... ( Me ). I hope to open up alot of new opportunities for both the public and the team aswell as trying to keep the mod more organised in terms of media releases, schedules, etc.
'Brainbread : Source' is soon going to be ported over to the 'Source SDK 2013' engine, this should open up alot of new opportunities both gameplay-wise and graphically ( Lighting etc ). In addition to that, a brief thought which is currently going around the team is :

Why is our mod called 'Brainbread : Source' ?
We feel as if this is alot more than a 'remake' of the original 'Half-Life 1' mod as we plan on bringing in alot more gameplay elements such as new gamemodes, a new skill system and new maps aswell as many more features which weren't in the original game. We're currently thinking of renaming the mod to 'Brainbread 2'. The name would be shorter and more original, it would also take away the thought of it being a 'remake' of the original and instead a 'predecessor' of the old mod. What do you guys think ?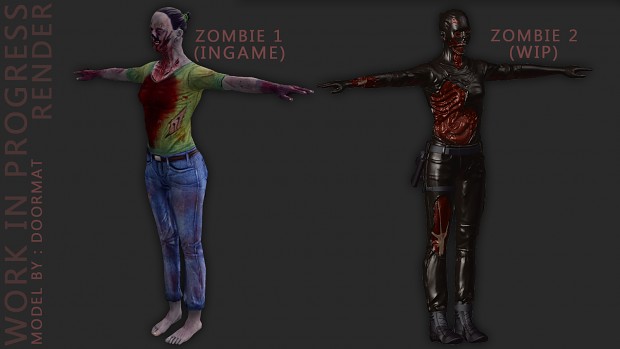 In the very near future you can expect to see a massive change in our Mod DB page so that it is more suiting to the theme of the game, making it feel more 'polished off'. Aswell as that, large media releases will take place every month on a Sunday, this will allow developers to build on their work and share the progress of the mod with you guys ( Media may be released throughout the month, although not much ).
Until then, Cya !
Remember, we are always looking for more talented people to "Joiiin usss...", if you wish to do so, you can applicate on the following link :
Forums.brainbreadsource.com
Within a short amount of time after creating your application, you will be asked to attend a short interview with the team ( Don't worry, they won't bite ! ). You may be asked to show some of your previous work and most probably asked to make some work according to a set 'Test Assignment' we would give you. That work would then be reviewed and we would give you feedback ; from that, we could make a definite decision whether you are in the team or not.
All positions are open, although we are mainly focusing to grab people who are a talented :
- Particle Artist
- Texture Artist
- Level Designer
We'd be extremely grateful if you were able to help the mod progress, thanks !