Greetings, and welcome to another Reborn update!
As you all should be well aware by now, I've been working on China for these past few days. What you might not know, is that I've purposely ordered the updates under a certain "theme", and that all the updates so far are related to a single general.
Well the time has come to finally reveal him, or should I say them. The new EMP and Napalm Generals: The Li Brothers - Li Fei Hu and Li Xian Long!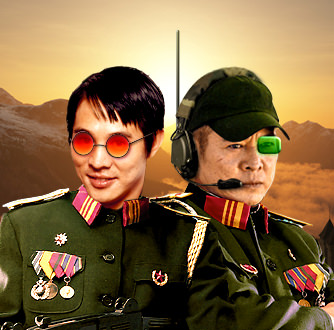 Li Fei Hu (李飛虎) is the commander of China's infamous Tiger Wing squadron, which earned him the secondary nickname "The China Airforce General". Despite having his own air squadron, he prefers ground assaults, and worked under Kwai during the "Zero Hour Conflict". Li Fei Hu Is responsible for the addition of incendiary munitions in China's arsenal which eventually became the standard for most of China's artillery and aircraft.
Li Xian Long (李陷龍) is famous for developing the designs for China's land mines. He used to work under General Tao, developing China's EMP weapons, before Tao decided to switch to Neutron warheads instead. After leaving Tao, he served under General Kwai where he developed the ECM tank.
That's right folks, 2 generals for the price of one! And of course, along with a shiny new portrait, comes a shiny new logo: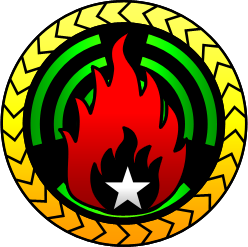 And also a shiny "new" exclusive unit: The Raven Strike Fighter
Combining the best of both generals the Raven burns and disables its targets, it also has an ECM field for good measure.
That's all for now. Stay tune for more EMP and Napalm Gen updates in the future!