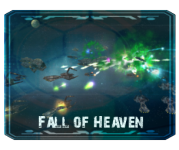 I'm pleased to be able to give a quick update on the Nephilim

faction. Similar to the Plague

, my journey with the Nephilim began in 2010. It's been a long time and I'm happy to be working on the mod again.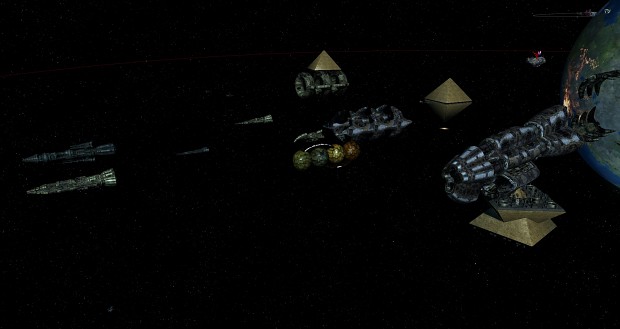 As you'll see in this post the Nephilim faction is still not quite finished for Rebellion, but many changes have happened. I'm still working out how Nephilim have evolved since Rebellion but they are much more visually compelling than I could accomplish previously thanks to models obtained via purchases or from allowable sources like SolCommand. I'm excited about the new look Nephilim offers as it's closer to the feel I wanted originally. Anyone who has modded though understands the difficulty in acquiring and integrating assets.
And now to the changes...
Nephilim
The Nephilim chanters have reached out to the heavens revealing many new technologies and gifts.
Research: Ideas needed. Currently have stubbed in some Advent rebellion researches.

Nephilim Titan Factory


Genesis class Titan
Abilities
Titan abilities are currently a work in progress and will change how they are implemented some as they are fleshed out more fully. Think stubbed in functionality right now with a concept to work from.
Abnegation Class Corvette (Model Pending)
Abilities
Sacrificial Release - The Abnegation corvette purges itself from existence when near death reducing the damage received by nearby capital ships, cruisers and frigates.
New Capital Models

Archangel Battleship


Ravager Battleship


Leviathan Carrier


Watcher Battleship


Babylon Destroyer
New Logistics Models (Holy Shrine, Temple of Wrath, Temple of Bliss: see image above)
The next release will also be 1.82 compatible and will support the current 1.82 FoK on the forum.