The mod was promised to be released in November. That obviously was a lie, just like the cake. But I have reason for delaying it of course. First, it wasn't even close to being finished. And secondly I felt like I wanted to polish it a lot more after I finished it.
So thats the main reason for it. And I feel that since Ive been behind schedule and stuff you are worthy of the current state of the mod and some images from the editor perhaps? Yes that will be fun to see, scroll down!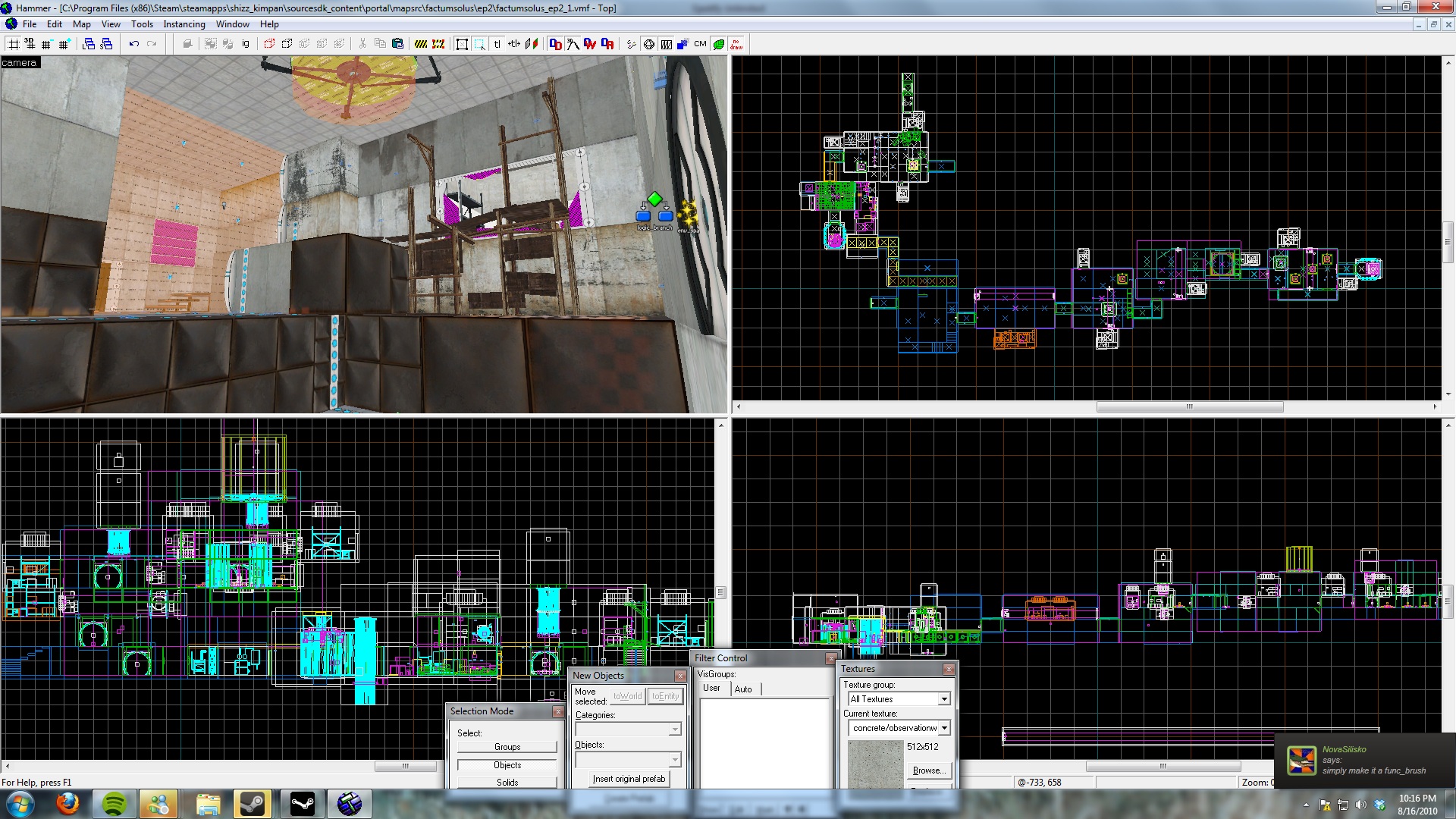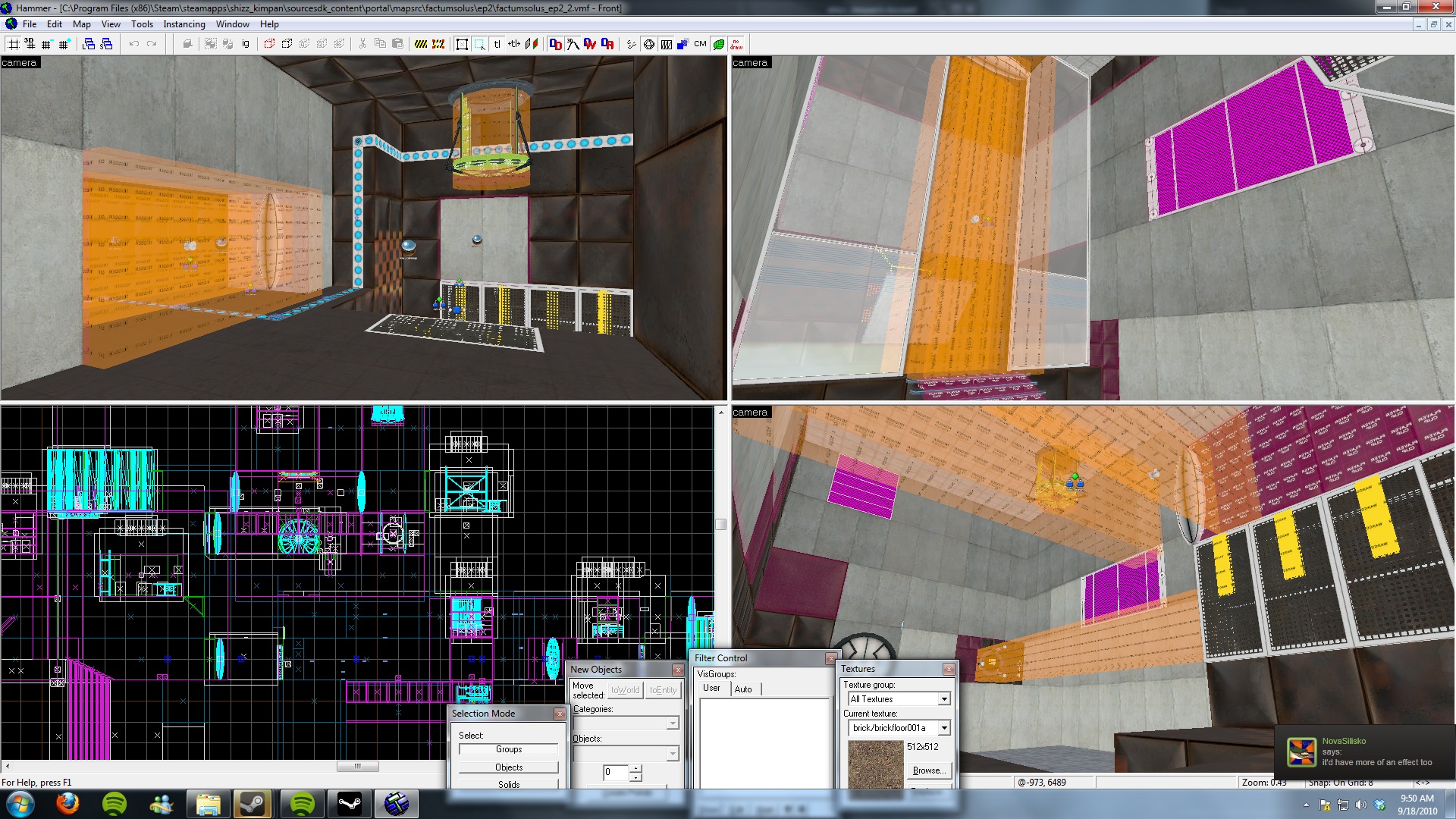 I'd like to point out that these images are a few months old actually.
So this means that Ive always had a blocked out mod, but never fully polished or done. However, it is now.
So actually while Im writing this, its a sunday, and today Im going to put in the last few lines of speech into the game and its ready to be sent out to the testers! Once that happens, its all just gonna go downhill. And as soon as I get in the first test wave's result Im gonna set a exact release date. And thats gonna be the date I will release the mod!
Wanna know a few stuff about the testing? Well, I have a shared Dropbox with all the testers. I have a folder structure that looks like this.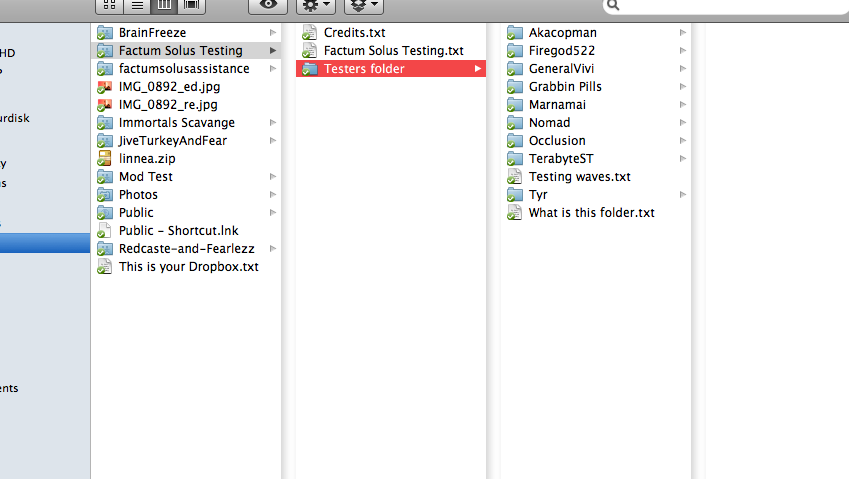 I have the main folder. In here there will be the mod folder (once I upload it) and the testers folder. In the testers folder, I have another folder for each tester. In their folder, they will themself upload their, what I call "feedback pack". This is the .dem files they recorder plus some forms they have filled in about the mod. The form is basiclly questions about the mod and how they went around thinking of specific stuff in the mod.
They arent allowed to look at this form unless theyve played the mod. And the actual testing is done in waves. 3 testers at a time test a new version of the mod. This way, I get new fresh feedback from each new version of the mod. So, after the first wave, I recieve the feedback, do all the changes that I feel needs to be done, and then I send the new version to the second wave, and get more feedback.
This way, I will be able to polish the mod really quickly and well. I feel like a structure like this and keeping everything well orinized with your testers is very good and will give you better result.
There is much more I feel like I want to share with you guys but I need to get going on the mod!
Hope you've enjoyed this news post, if so, comment! :)
p.s there is a donate module in the mod description, if you feel generous, please donate!