The Iron Hills were a range of mountains located in the north-east of Middle-earth, and was the realm of the Dwarves of Durin's Folk. The Iron Hills were rich in many minerals and got their name from the iron that was commonly found in the area. The Dwarves built the hills from a just an ancient mining colony to a great realm!
Home City: Halls of the Iron Hills
Leader: Dáin II Ironfoot
Race: Dwarves
Style: Rush
Unique units: Ram Rider, Dwarven Chariot, and Dwarven Windlance
Bonuses:
Can build the Ram Stable which trains Dwarven cavalry.
Home City military shipments send more units with each age.
Units increase the XP battle bounty of other nearby units.
Dwarven Explorers can build war chambers and war halls.
The Dwarven Pike and Ram Rider are better for them.
In the game the Iron Hills is portrayed as a military realm. They excel at attacking with a varied army. Their focus is on amassing armies and establishing dominance. Taking control of the map can be made easier with their explorer's ability to construct military buildings.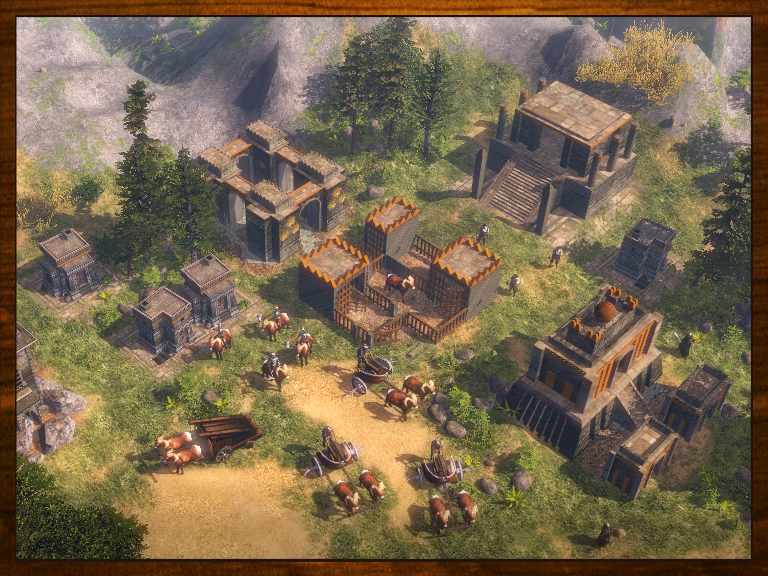 They enjoy a wide array of military units, and even outmatch the other Dwarves being the only ones with access to cavalry. Their unique units are...
Ram Rider: Swift hand cavalry that excels at raiding. Good against archers and artillery.
Dwarven Chariot: Ranged cavalry that tramples any nearby enemies. Good against hand cavalry and artillery.
Dwarven Windlance: Heavy artillery that excels at bringing down armies or buildings.
*Note the unique units are heavily inspired on the Peter Jackson film adaptation of the Hobbit.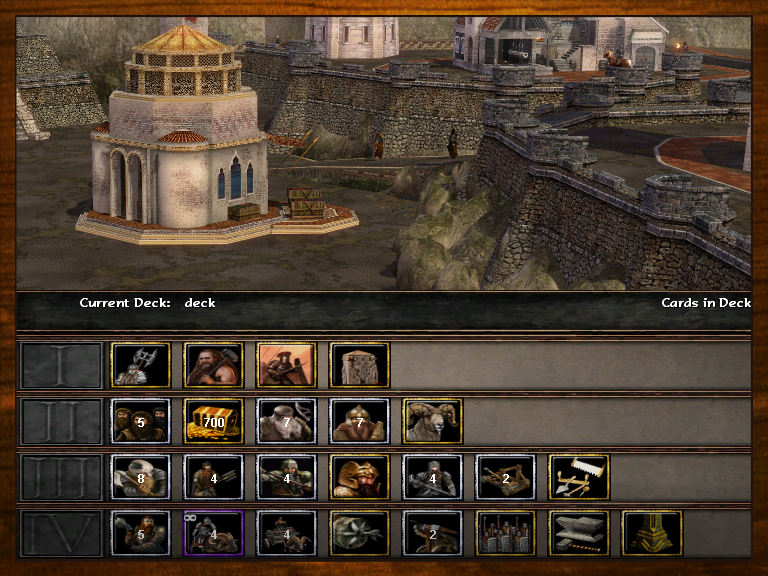 Make sure to fill your deck with military cards. Advancing to the next age as soon as possible is wise in order to take advantage of the extra units it will provide. They (like all Dwarves) lack a strong navy though.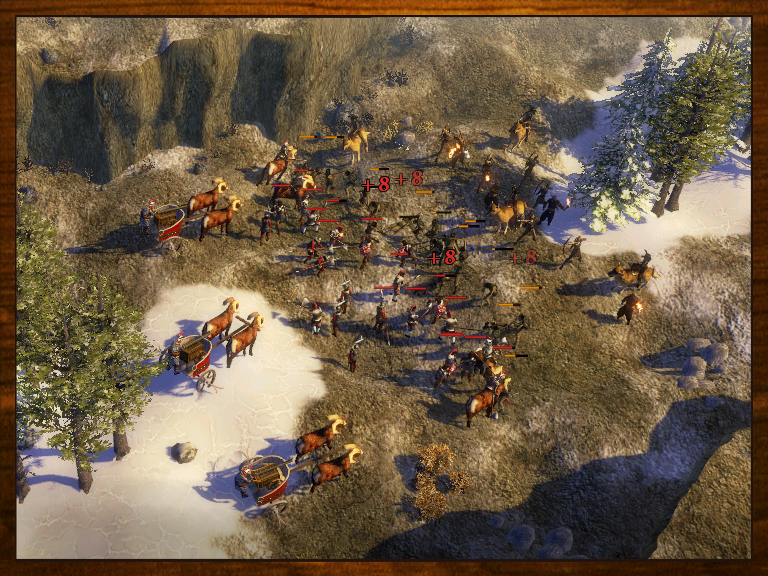 Because of their bonus, using larger armies is better. The larger the army, the more XP they receive from killing enemy units. The extra XP can be used to send more military cards from the Home City, and the cycle continues! Their unit roster is the following...
War Chamber: Dwarven Axe, Dwarven Pike, and Axe Thrower.
War Hall: Dwarven Berserker, Dwarven Halberd, and War Hammer.
Ram Stable: Ram Rider and Dwarven Chariot.
Foundry: Siege Hammer, Dwarven Battering Ram, Dwarven Catapult, and Dwarven Windlance.
The (Dwarves of the) Iron Hills overall is probably easy to play as. Perfect for those who like amassing large armies and devastating their opponents. Housing all the armies might be the hardest part, and all the particularities they have as being part of the Dwarven race. They only way to stop them is getting them to fault on their economy!
Thanks to Yohomes, Forsant, and StormAndy for letting me use the models they created in the Dwarven buildingset and for the chariot! And a shout out to LordDainOfIronHills for convincing me to include the Iron Hills as a major realm instead of just a native realm!
---
I also wanted to reiterate what I said in my last post. If anyone wants to help me work on this mod you are more than welcome! Every bit helps. Especially if you know how to script AI, Random Maps, import 3D models, or make an installer.