Gondor & Rohan & Isengard!
RC MOD V1.07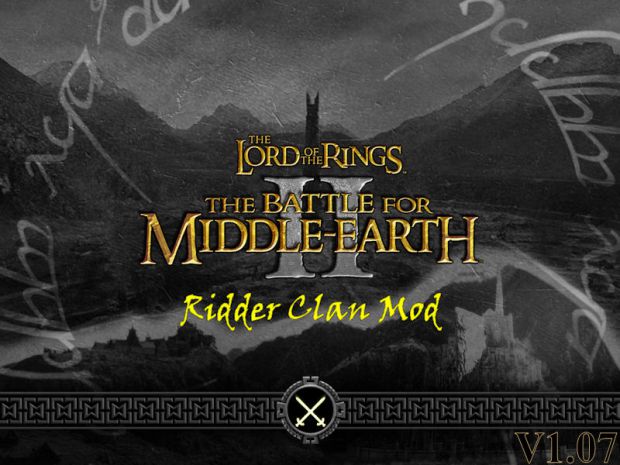 UNINSTALL YOUR PREVIOUS VERSION, MAKE SURE NO FILES ARE LEFT IN THE INSTALL LOCATION BEFORE INSTALLING THIS VERSION!
(Doing so will allow you to play without any problems (most likely))
-RC Mod FULL Installation- -(371.07 MB)-
Moddb.com
-RC Mod INTERFACE Update Installation- -(957 MB)- ~ This includes movies and such, this is not required to be able to play the mod! (V1.07!)
Moddb.com
-RC Mod Mod SDK- -(? MB)- ~ This includes modding tools and such a great tool if you want to start modding the RC Mod!
~New version coming soon!~
READ the instructions first!!!
Rcmod.the3rdage.net
-RC Mod CD- <-only needed to run the MULTIPLAYER if you do not have ROTWK
Moddb.com
~Basic Info~
Version 1.07 - February 14, 2010

=Game=
Removed Ridder Clan & Beasts & Elves for the time being...
~They will get massive make-overs!

Cool new lotrbfme2RCMod.exe (You will see what I mean...)

-Gondor-
Gondor Balanced
2 Mini hero hordes, 3 max allowed in battle!
Beregond Added
Damrod Removed -> Will become a Standard CAH
Citadel Guards added
New Boromir and Faramir Skins!
AI builds all new units...

-Rohan-
Rohan Balanced
Minor Hero Changes
AI builds all new units...

-Mordor-
BFME 1 Value Balancing

-Isengard-
Isengard Balanced
AI builds all new units...

-Harad-
BFME 1 Value Balancing

=Maps=
Removed old and bad quality maps...
Will be improved later!

=CAH=
Added new things for:
-Captain of Gondor
-Uruk-Hai

=Others=
New Camera things! (Try them out!)

Saruman Background!
Quote taken from Install file from the RC MOD on February 14th, 2010
Screenshots!