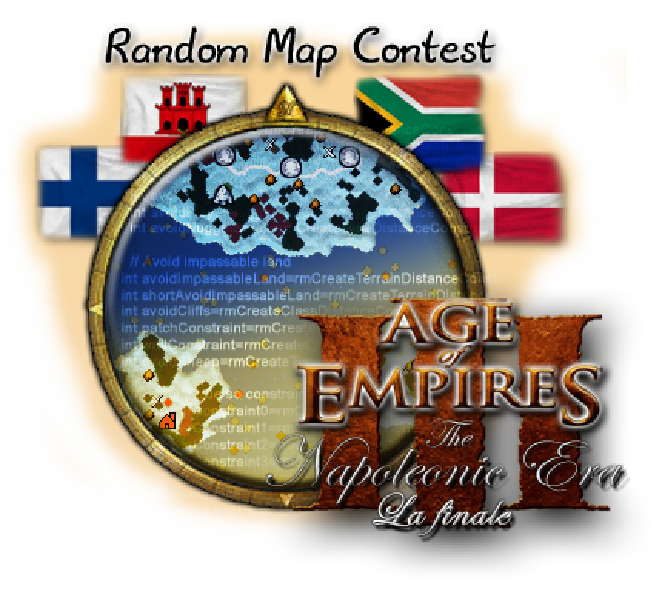 You can script a random map for us and if it's good enough, we will include the map into NE with your credits and work out the new minors for your map completely!
We prepared a lil' keyword pool for you to choose from:
The 4 possible maps are Finland (Finns), Gibraltar (Barbary States), South Africa (Zulu) and Denmark (Danes).
For further information click [here].
So if your favorite civ is among these and you'd like to see them in Napoleonic Era:
THIS IS YOUR CHANCE!
If you can not script Random Maps or just lack a bit of knowledge, then you might:
Ask somebody to help you. (Meh.)
Try to improve your skill as much as possible and send us your currently best result
And if you can script, then you could just script the shit out of yourself to get what you want so bad!

YOU ARE ALLOWED TO USE NE MAPS AS BASE OF YOUR WORK!
For some help in RM scripting the AoE3H Scenario Design Forum should be a place to go.
Good luck and happy scripting!